'This pandemic has shown that it is downright dangerous to keep this policy moving forward'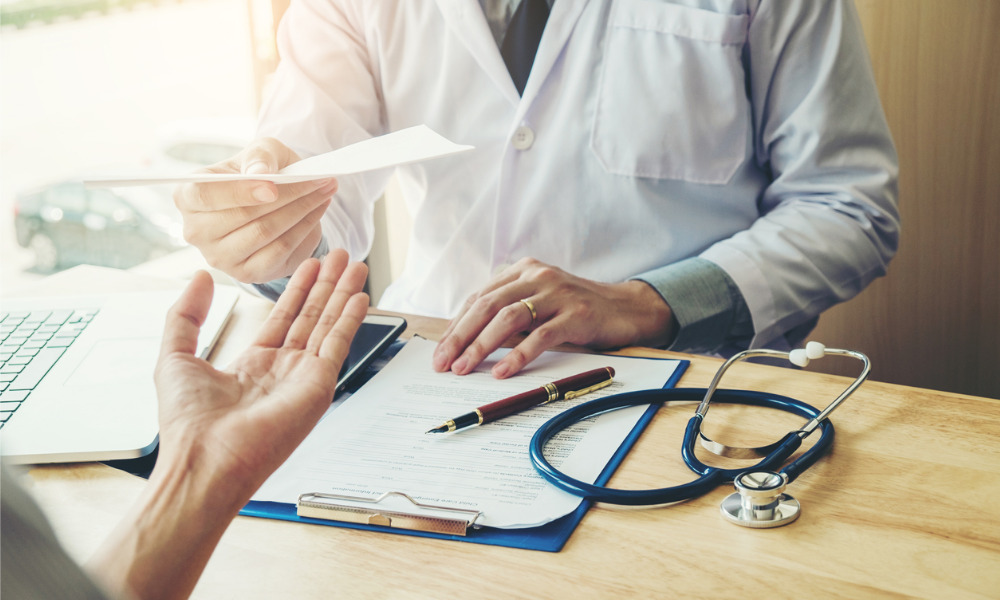 An Ontario politician is calling for the permanent revocation of sick notes.
Mike Schreiner, MPP for Guelph, Ont., has proposed a private member's bill that would permanently revoke routine sick notes. This would make a permanent change to the Employment Standards Act, preventing employers from requiring sick notes and protecting workers who have symptoms of COVID-19 or any other illness.
In March, Ontario passed the Employment Standards Amendment Act (Infectious Disease Emergencies), 2020, which provides job-protected leave for employees who are in isolation or quarantine due to COVID-19, or those who need to be away from work to care for children because of school or day care closures or to care for other relatives.
These measures are retroactive to Jan. 25, 2020, and employees cannot be required to show sick notes.
However, it was Ontario Premier Doug Ford who brought back routine sick notes in 2018 in the first place, despite opposition from health experts and workers, says Schreiner.
'It was reckless of the premier to bring back sick notes in 2018, and this pandemic has shown that it is downright dangerous to keep this policy moving forward. Forcing people to visit the doctor's office places an unnecessary burden on our healthcare system and puts others at risk of contracting COVID-19," he says.
"This is just one of the many changes that are needed to uphold our respect for workers. I look forward to all parties and MPPs supporting my effort to bring back some common sense to Ontario's sick leave laws."
Call for suspension
Several groups have called for the suspension of the usual sick note requirement amid COVID-19.
"Sick notes place an unnecessary burden on the health-care system at a time where we all need to focus on addressing one of the biggest public health challenges of our time," says the Canadian Medical Association (CMA).
"Put simply, this requirement is a public health risk that should be ended," says Jerry Earle, president of the Newfoundland and Labrador Association of Public and Private Employees (NAPE). "We should have trust in workers to know what's best for them, their coworkers and the public. When someone is sick, they should stay home. Workers should be able to stay home and focus on getting better, not have to head out to a doctor's office to get a note only to spread viruses and infection."
"Sick notes place an unnecessary burden on the health care system, at a time when our priority is to use existing resources to help patients in need," said Kathleen Ross, Doctors of BC President. "When patients come into the office to get sick notes, they are putting physicians, their staff and other patients at risk."