Should HR start preparing for change?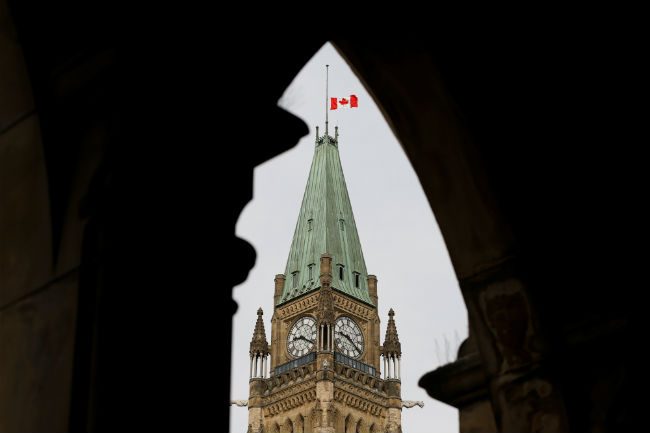 As the discussion of a national pharmacare program heats up once again across Canada, employers may want to begin bracing for impact, according to experts.
Those who believe national pharmacare is a chance to offload major health costs are gravely mistaken, said Brett Skinner, CEO of the Canadian Health Policy Institute in Toronto.
In reality, private employers will be saddled with an alternative tax burden equal to previous fees for private sponsor plans, he said.
"This seems like the chance of a lifetime to get rid of their drug benefit costs. (But) they're going to tax businesses or employers one way or another to get this out of them. The other proposal, of course, is to tax employees themselves for receiving private benefits."
Building a plan
On June 20, the federal government fleshed out its six-member Advisory Council on the Implementation of National Pharmacare, chaired by former Ontario health minister Eric Hoskins.
The council's mandate includes a fiscal, economic and social assessment of pharmacare models in Canada and across the world, with a final report expected to recommend the implementation of a national pharmacare plan — a publicly funded program that would replace the country's existing public drug plans and employment-based private drug plans in some fashion.
"Ensuring access to prescribed medications is vital from both a health equity and health outcome perspective," said Hoskins. "Too many Canadians are unable to maintain or achieve a healthy life because they cannot afford needed prescription drugs."
While the conversation is generally positive, it's also full of complexity, said Mike Sullivan, CEO of Cubic Health, a drug plan analytics firm in Toronto.
"It isn't reasonable that you can have such disparate coverage across the country," he said.
A national pharmacare plan in any form will be no "magic bullet" for employers, said Sullivan.
"When it comes, I think they might be underwhelmed by the solution… I don't think pharmacare is going to be necessarily what they think it is."
The advisory council will engage with various stakeholders, including governments, health-care providers, patients and businesses, said Irina Andritoiu, a communications advisor with the federal government in Gatineau, Que.
In 2016, the parliamentary budget officer estimated the implementation of a national pharmacare program would cost $19.3 billion, based on a framework similar to Quebec's formulary, eligibility requirements and co-payment levels.
A Liberal or NDP-led pharmacare program will likely promote the government as first payer, while a Conservative model would be a second-payer, fill-in-the-gaps system, according to Sullivan.
A first-payer system would be the more difficult road in terms of constructing a common drug formulary across provincial boundaries and facing lobbying pressure from pharmaceutical companies and insurance carriers, he said.
"It's a massive undertaking — which isn't a reason to shy away from it," said Helen Stevenson, CEO of the Reformulary Group in Toronto. "We're either going to have a program that's going to address the gaps, or we're going to… collapse everything and create one big program that's going to put everybody onto the same formulary."
Bracing for change
Ensuring all Canadians have access to prescription drugs is important, said Henry Toby, Ontario president of Gallagher, a benefits and HR consulting firm in Toronto.
"When you look at the patchwork of critical-care programs that virtually every province has, there is access to it, but it's difficult, it's onerous," he said. "A national pharmacare approach would, without question, streamline a lot of this, make it administratively far more feasible and realistic... For employers, it's almost impossible at this juncture to say what the impact will be."
Streamlining pharmacare could allow the federal government to save money on medications by using its large scale and scope to drive prices down, said Toby.
But with 23 million Canadians already holding some form of drug plan, a national pharmacare overhaul is not needed, said Skinner.
"This is a massive, disruptive and expensive program that is completely unnecessary and bad for patients. It's not going to be any improvement for those who already have access to benefits. It's going to be the same or worse."
A shift to a national pharmacare plan would wreak havoc on benefits plans, he said. "If you're part of the private insurance industry, this is obviously the death knell for your industry in terms of drug insurance coverage in Canada."
And employers could struggle to have a "meaningful voice" in the discussion process, said Sullivan.
"They're such a fractured group. You've got small employers, medium-sized employers, large self-insured employers," he said. "There's such a fractured group of plans that it's hard for them to ever get united."
Employers will need to ensure drug plans and offerings have an appropriate design and framework to ensure they are not paying for drugs that would go unsupported under a pharmacare model, said Sullivan.
"At the end of the day, if (employers are) holding the bag with a bunch of really bad drug plan risk that nobody else is going to pick up the cost, they're likely going to have to continue paying for it, or they're going to have to have a tough conversation with their plan stakeholders."
Studying plan design to ensure optimal spend could allow employers to benefit if pharmacare does become a reality, he said.
Advice for HR
National pharmacare could be a major tenet in the federal Liberals election campaign next fall, said Skinner.
With this in mind, it's up to HR to "get in front of the issue and start educating employees — the beneficiaries who have public drug plans," he said.
Additionally, employers will need to seriously consider the amount of supplementary coverage offered if the pharmacare landscape is to be altered, said Stevenson.
If the national plan implements a structure similar to the 4,400 essential drugs included within the Ontario Drug Benefit Program, employers may need to continue picking up uncovered drugs.
"That area of coverage is a really big consideration," she said.
Some employees may begin pushing for more benefits, believing their employer is now off the hook for drug spending, said Sullivan.
HR could avoid such a scenario by sending out appropriate communications "so members have a realistic expectation about some of what they're dealing with."
"Pharmacare is going to be a bit of a curse and a benefit for plan sponsors," he said. "But I don't think the benefits are going to come for a number of years, and they're going to have to deal with some of the other fallout right away."
"Make sure that your benefit plan or drug plan that you're
redesigning is thoughtfully done so that it's in line with the kinds of decision-making that would be normal with a pharmacare plan."
SIDEBAR
Ontario reverses policy on OHIP+
One day after assuming office on June 29, Ontario Premier Doug Ford announced a shift away from the province's recently implemented pharmacare strategy which made the provincial government first payer on prescription medicines for all citizens age 24 and under.
While children and youth not covered by private benefits will continue to receive eligible prescriptions for free, those covered by private plans will once again bill their plan sponsor or employer first.
The move means the previous administration's plan to begin offering free prescription drugs to seniors over age 65 is also off the table, said Mike Sullivan, CEO of Cubic Health, a drug plan analytics firm in Toronto.
"OHIP+ is only going to cover the gaps for people who don't have adequate coverage or can't afford it."
The move won't have much of an impact on employers, essentially requiring them to pay slightly more for prescription drug claims made through benefit plans, said Henry Toby, Ontario president of Gallagher, a benefits and HR consulting firm in Toronto.
"It was almost a non-event for employers in the initial setup," he said. "Now that they're flipping back… I don't think too many employers are going to be put out by it."
OHIP+ covers the 4,400 drugs included within the Ontario Drug Benefit Program.