More than a quarter expect to give out larger amounts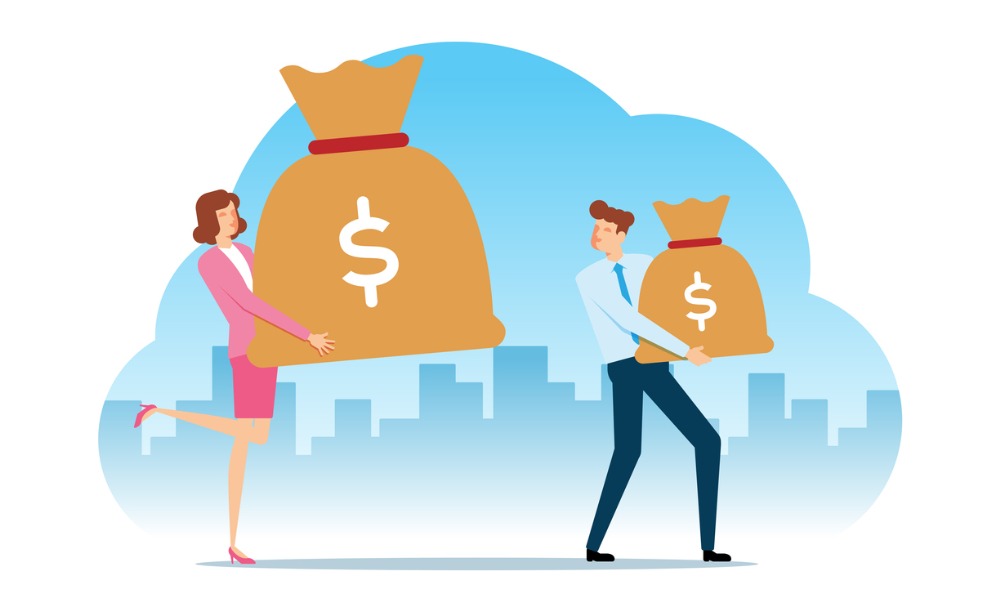 The COVID-19-plagued year will end on a brighter note for many employees as 48 per cent of employers plan to award year-end bonuses, according to a report from Robert Half.
And more than a quarter (27 per cent) expect to give bigger bonuses than they did last year, while 59 per cent foresee giving out the same amount.
This comes as a surprise for many, with 73 per cent of employees saying they have no hopes of bringing home a larger paycheque this month. Only 28 per cent expect a year-end bonus.
"This has been a difficult year for Canadian businesses and many attribute their survival to the hard work and dedication of their employees," says David King, Canadian senior district president of Robert Half. "Along with offering managers an opportunity to recognize the accomplishments of their staff members, year-end bonuses can also help organizations engage and retain their top talent."
Salary increases
Almost half of senior managers (48 per cent) say their company suspended salary increases as a result of the pandemic. However, 12 per cent anticipate reinstating increases by year-end. Another 36 per cent expect to do so during the first half of 2021.
"Companies have had to make tough budget decisions over the past several months, including placing salary increases on hold," says King. "The fact that some managers plan to reinstate raises in early 2021 will be very welcome news for professionals as we head into the new year."
Robert Half conducted two surveys between July 7 and Dec. 16, 2020, with responses from 600 senior managers and 500 workers.
A separate survey released in November found that six per cent of Canadian employers plan to reduce salaries next year.
And an October report by Hays found that only 19 per cent of employers plan to boost pay greater than an annual cost-of-living adjustment for 2021, while 29 per cent are not planning on salary increases.
Importance of year-end bonus
A year-end bonus can be a powerful tool for reminding staff that their hard work and commitment and the company's overall growth and success are closely intertwined, says Robert Half.
"Presenting employees with a financial reward — whether it's to acknowledge individual, departmental or companywide success — can help bolster retention and even help with recruitment efforts. It can also be a motivational tool for driving team productivity and engagement in the year ahead."
Robert Half shared three tips for using financial incentives and other rewards to appreciate and motivate team members:
Be clear about the "why" behind employee bonus pay.
Be thoughtful about how you communicate the news.
Have a solid plan B when employee bonuses aren't an option.