Province asks Ottawa to double weekly payment to $1,000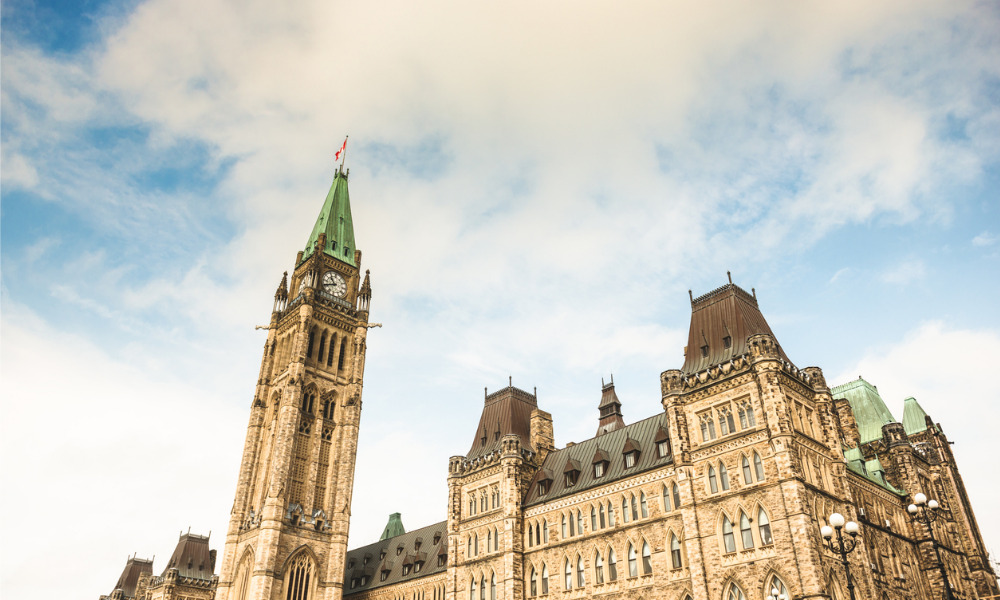 Could the Canada Recovery Sickness Benefit (CERB) be expanded?
Ontario Premier Doug Ford and his government are said to have asked Ottawa to boost the federal sick leave payments to $1,000 a week for workers.
The CRSB gives income support to people who are unable to work because they are sick or need to self-isolate due to COVID-19 or have an underlying health condition that puts them at greater risk of getting COVID-19. Eligible workers can receive $500 for a one-week period.
The Globe and Mail obtained an April 22 letter to Finance Minster Chrystia Freeland from Ontario Finance Minister Peter Bethlenfalvy that says the province's proposal is the "simplest and fastest" way to increase the use of the federal benefit.
"Ontario would like to move ahead and double the benefit for every Ontario application," wrote Bethlenfalvy. "We are prepared to make this commitment immediately and the province will pay the full cost of the additional top-up."
Just yesterday, the Ontario Conservatives voted down another proposal to provide sick days to workers.
Dan Kelly, president and CEO of the Canadian Federation of Independent Business, voiced support for the move.
"Rather than creating a new patchwork quilt of supplemental provincial programs for COVID sick leave, let's fix the flaws in the federal one," he tweeted.
"While $500 or $1000 per week may be too little support for some workers who earn more, it may be vastly more than what many part-timers earn. For example, a PT position w 10 hours per week at $15/hr earns $150 a week working & could get $1000 if sick in ON."
Critics voice concern
Topping up CRSB is not going to increase its uptake because fundamental problems around its accessibility and eligibility criteria will remain, says the Decent work and Health Network.
"The solution is not to fix the CRSB, but for provinces to legislate paid sick days. The medical evidence is clear -- effective paid sick days must be seamlessly accessible, universal, fully paid by employers, adequate, and permanent."
David MacDonald, senior economist at the Canadian Centre for Policy Alternatives, said on Twitter it's hard to "fill in the gaps" of the federal CRSB as if it was paid sick leave.
"CRSB gaps are a massive black hole. 2nd week in April there were ~12K people getting the CRSB but ~80K active COVID cases and probably 300K people quarantining."
Mikal Skuterud, labour economist in the Department of Economics at the University of Waterloo, questioned the logistics of such a move.
"Employers' payroll systems track sick leave well. Why not use those systems to bill feds? If feds can target CEWS [Canada Emergency Wage Subsidy] to employers, why can't they target a CRSB payment?"
Two Ontario advisers said it is not viable for the province to set up a stand-alone system when Ottawa already has a program in place, according to the Globe, however, the federal government is apparently not interested because of issues around the IT processing and the challenge of adjusting a national program to one province.
Back in 2019, the Ontario government eliminated 10 days of personal emergency leave each year, with the first two days paid.