Bill 247 pushed for 10 paid sick days of personal emergency leave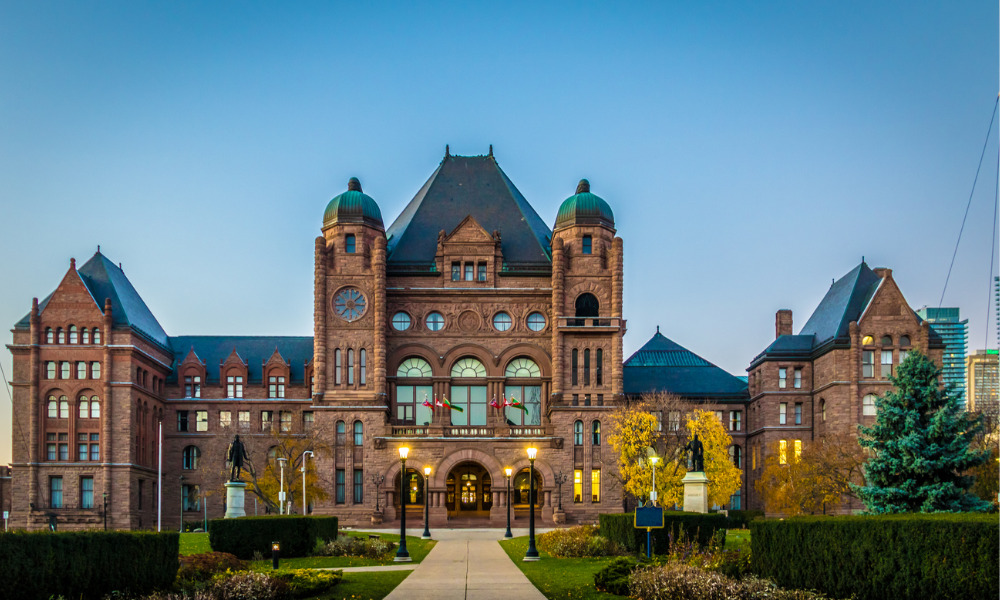 Ontario's Bill 247, which would have required employers to provide personal emergency leave to employees, has been voted down.
The new provision in the employment standards would have provided up to 10 paid days of leave per year for personal illnesses, injuries or medical emergencies and illnesses, injuries, medical emergencies and certain urgent matters experienced by specified family members.
The government's failure to provide paid sick leave is unconscionable, says Liberal MPP Michael Coteau, who introduced Bill 247.
"Make no mistake: their votes are not against an Opposition MPP's bill, but rather against the 83 per cent of Ontarians who support paid sick leave. We know paid sick days save lives. Every single expert, all opposition parties and countless municipal leaders have called on this government to do the right thing and create a paid sick leave program," he says.
"This government's irrational, ideological refusal to implement paid sick leave over the past year is something we all must condemn."
"We may have not won today but we're going to continue to fight," says Coteau.
Back in 2019, the Ontario government eliminated 10 days of personal emergency leave each year, with the first two days paid.
Paid sick days recommended by experts
Last week, Ontario Premier Doug Ford said his government was working on a solution for paid sick days, after the federal government failed to "fix" the existing program.
"We will have the best program anywhere in North America, bar none."
Just a week ago, the Ontario COVID-19 Science Advisory Table called for several changes to combat the spread of the virus, including paid sick days for essential workers to stay home when they are sick, exposed or need time to get vaccinated.
"SARS-CoV-2, the virus that causes COVID-19, spreads when people go to work sick or after having been exposed to the virus. Workers who do this often do so because they have no choice: they must feed their families and pay their rent."
And while the federal government does offer income support for people who are sick or need to self-isolate in the form of the Canada Recovery Sickness Benefit (CRSB), it is "cumbersome and does not provide enough financial support," says the table.
"An emergency benefit that offers more money, is easily accessible, immediately paid and that, for the duration of the pandemic, is available to essential workers – when they are sick, when they've been exposed, need time off to get tested, or when it's their turn to get vaccinated – will help limit spread."
Many Ontarians also support the provision of paid sick days, judging by a recent survey.
Union advocacy
Unions have been advocating for universal paid sick days to be enshrined in labour law in Ontario. Unifor is calling for:
seven permanent paid sick days
14 additional paid sick days during a declared public health emergency
universality (meaning it applies to all workers, regardless of status)
CUPE Ontario president Fred Hahn said it's time for far more than assurances from Ford
"Countless people continue to be forced to make untenable decisions, and that includes nearly 100,000 of our own members who don't have paid sick days," he says. "These are front-line workers doing the critical work of keeping people safe and keeping our communities going. We need universal, employer-paid, and permanent paid sick days now."
Fear of losing their job means one in five Canadian workers have said they would go to the office even when they are coughing, sneezing and feeling sick, according to a survey done earlier this year.