'This year's results are some of the most concerning that we've seen since the survey's inception in 1982'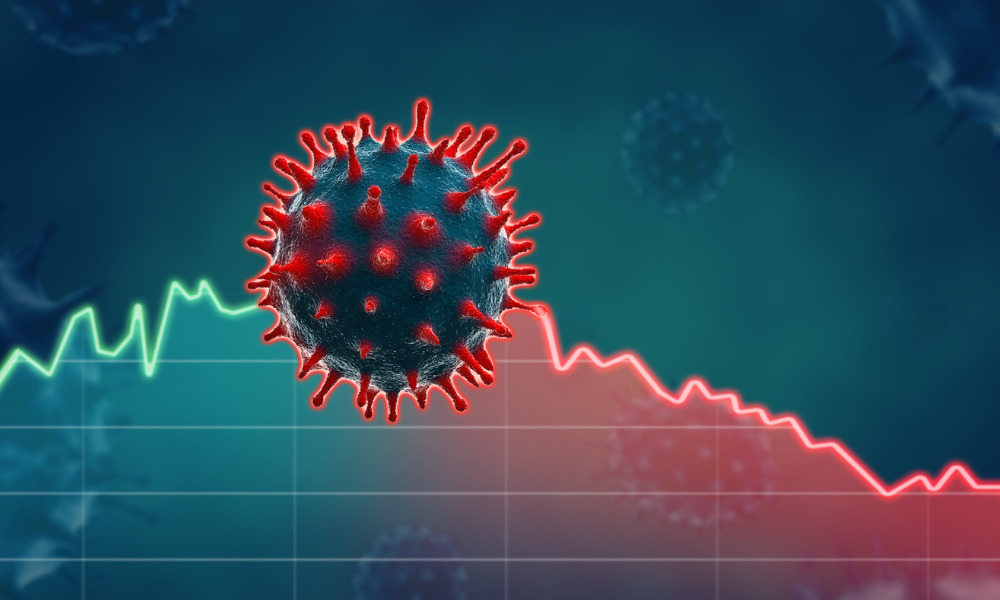 More than three in 10 (36 per cent) of Canadian organizations froze salaries in 2020, compared to a pre-COVID forecast of just two per cent, and this trend is likely to hold true for the coming year, according to Morneau Shepell's latest Salary Projection Survey.
Nearly half (46 per cent) of employers are uncertain about whether to increase or freeze salaries, and 13 per cent have already committed to freezing in 2021, according to the report.
"Uncertainty has been the buzzword of 2020, however, it's extremely important to look beyond the term itself to understand the critical implications that employers' instability has on our economy and Canadian employees and how to seek to mitigate that where possible," says Anand Parsan, vice president for compensation consulting practice at Morneau Shepell.
Salary increases
For the first time since the 2008 financial crisis, the survey saw the national average base salary increase projection drop below two per cent, driven by the combined impact of salary freezes and economic instability.
For 2021, employers expect base salary increases of 1.9 per cent, up from 1.6 per cent for 2020, according to Morneau Shepell. With salary freezes and promotional adjustments excluded, employers are projecting salaries to increase by 2.5 per cent in 2021 – down from the actual 2.6 per cent in 2020, excluding freezes.
"This year's results are some of the most concerning that we've seen since the survey's inception in 1982," says Parsan. "Employers should revisit their total rewards strategy and consider what they can do to support their employees in such times, including access to financial education, access to resources and emotional support, as financial stress has a huge impact on overall wellbeing, resilience and productivity of the workforce."
The average pay increase for non-unionized employees in Canada is projected to be 2.1 per cent next year, according to the Conference Board of Canada.
In the U.S., employers are projecting average increases of 2.8 per cent for all employees, including exempt, non-management and management employees, while non-exempt salaried and hourly employees, as well as executives, are expected to receive increases of 2.7 per cent, according to Willis Towers Watson.
Provinces and industries
Based on the survey of 889 organizations across Canada conducted between July and August, projected salary increases among the provinces are:
2.1 per cent for Quebec and New Brunswick
2.0 per cent for British Columbia, Ontario, Nova Scotia, Prince Edward Island and Newfoundland and Labrador
1.9 per cent for Saskatchewan and Manitoba
1.8 per cent for Northern Canada
1.7 per cent for Alberta
Those working in administrative and support, waste management and remediation services are projected to get a three per cent salary increase while those in utilities will see a 2.4 per cent increase. Workers in finance and insurance, professional, scientific and technical service and wholesale trade can expect increases of 2.2 per cent.
Considerations
Willis Towers Watson shared three key considerations for organizations as they plan for recovery in 2021.
In determining the appropriate budget, the first step should be to look at company affordability.
Consider restructuring compensation (to avoid further impacting base pay) and to look at implementing bolder and differentiated changes to performance-based variable pay.
Stay on top of the conversation about employees' financial concerns and continually provide clear, timely information about the salary review process.