60 per cent of companies have already implemented hybrid working model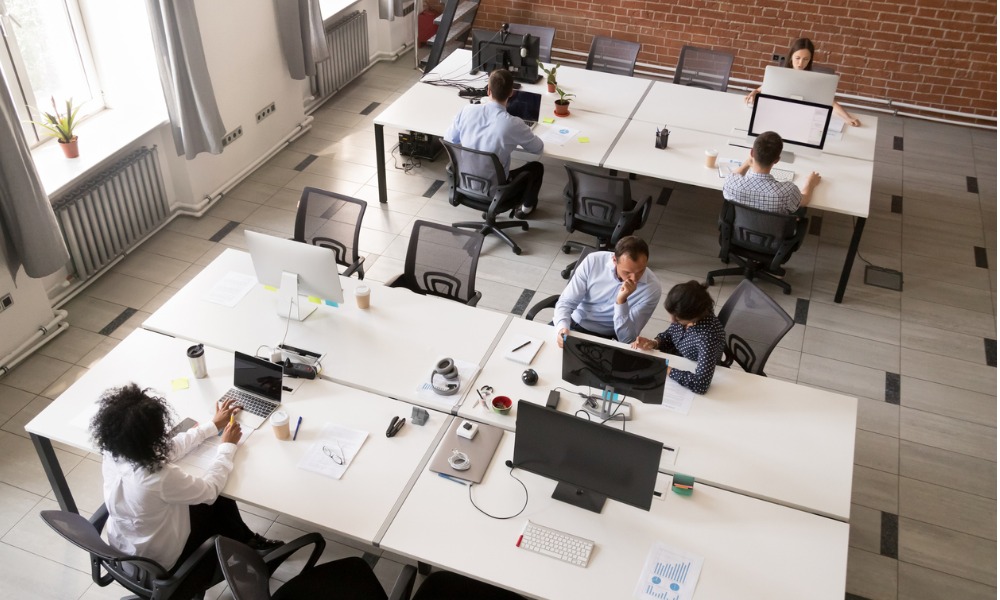 Pivoting to a remote or hybrid working model has been vital for many organizations, making it possible to continue operations away from the office.
But how exactly should we define this new "hybrid" workplace? And would it really suit your people?
"Strictly speaking, a hybrid model is one in which an employee's role can be facilitated while either inside or outside of the physical workplace," explained Tom De Iulis, SVP of product and strategy at Venngo – sponsor of Driving company culture in the time of distributed workforces.
"In our survey, almost 60 per cent of the companies that responded already had a hybrid model in place pre-COVID," said De Iulis.
"At this point in time, whether the model suits a company or not, I believe they should at least consider any implementation that is feasible for specific roles within their organization — whether to meet governmental restrictions or simply for the ongoing health and safety of their employees."
One of the main areas of contention in remote work is how best to reward employees and maintain corporate culture.
Pre-COVID, employers relied too heavily on in-office recognition and benefits that could be delivered without much care for individuality. Now, with everyone working from their own homes, employers need be more flexible and inventive in their approach to benefits.
For De Iulis, the switch to remote work has only reinforced the notion that perks should extend beyond the four walls of your office.
"The hybrid model just puts more focus on what we have always believed to be an important part of employee rewards and benefits — those that can enhance the lives of employees outside of the workplace and create benefit for both the employee and their family members," he said.
"Traditional benefits definitely help in that area, but they are typically for when things have gone wrong.
"Expanding your corporate benefits to include things that employees and their families can use every day and allow the company to be part of those moments is a goal of our company and the products we deliver."
Traditional benefits are, and always will be, the cornerstone in your HR benefits strategy. How you reward your people, how you show them recognition, impacts everything – from recruitment to retention, productivity to morale.
In these trying times, a key part of any benefit strategy comes from imbuing a diverse and inclusive culture. In remote work, isolation is rife – leading to anxiety, depression and spiralling mental health concerns.
De Iulis said that the key to maintaining a communicative culture in remote work really comes down to one thing – sincerity.
"I think the key here is to focus on being authentic in order to create and drive your corporate culture, and this is something we discussed in both the white paper and in our online sessions," he said.
"Finding what is truly core to your company's culture is the most import exercise you can do. Once you are able to distill the pieces that made your culture special and appreciated by your employees — when you understand what resonated and what the core components were that formed your culture — the next step is figuring out how to effectively deliver it in a model that has likely changed, and may continue to, as your hybrid model evolves."
To learn more on how to supercharge your remote working culture, download Venngo's free whitepaper: Driving company culture in the time of distributed workforces.