'You can't just post and pray anymore, you need to help create that pipeline'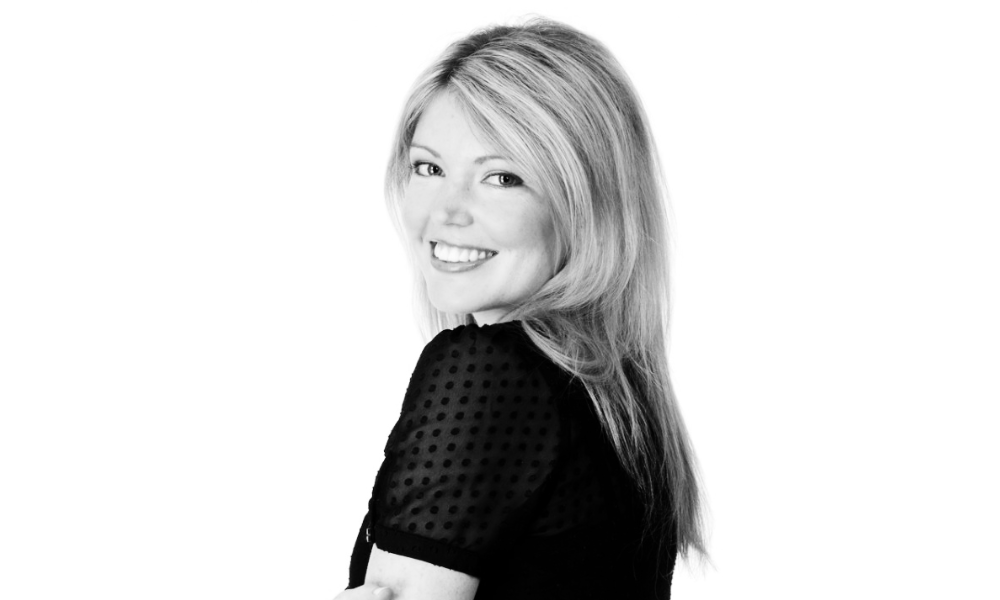 Now the director of HR at Metro Vancouver, Tarynne Summers originally thought she'd pursue a career in journalism. She enjoyed writing and hoped to travel the world, and attained a degree in communications and media studies.
But after graduation, Summers headed to London, U.K. to work for a management consultancy in 2004, where she "fell" into recruitment and headhunting — and loved it.
"I really love the people side of it, love communicating, love the idea of helping people carve out their career path. But, of course, there's also this negotiation aspect to it as well, and working with clients and the like, so I realized that I loved the HR side of the work," she says.
Returning to Vancouver a few years later, Summers worked briefly at an employee and family assistance program (EFAP) before signing on with Metro Vancouver in 2014 as an HR advisor. The 2,000-employee organization delivers services to 2.7 million people in 21 municipalities in B.C., along with an electoral area and Treaty First Nation.
"I never thought I'd be here this long, but I absolutely love the work. And I'm a lifer — if they'll keep me," she says.
"It's a really incredible organization that does so much for the region and the community — not just essential services but also this idea of livability and sustainability. And so I get to work in an organization where, for a lot of us, it aligns with our values and does really great work."
Read more: HR leader profile: Deb Paulsen of MEC
Over the years, Summers has progressed through leadership roles in HR at Metro Vancouver, including program manager for organization development, division manager for talent management and organization development, and, most recently, director of HR, as of July 2020.
"My roles have grown organically… I'm always keen and I've been eager, and I'm happy to put my hand up and try to add value and be helpful wherever I could. And I'm grateful that they gave me opportunities that have touched various areas of HR. I had amazing mentors, and I was given the chance early on to be a silent observer," she says.
"It's an honour and a privilege to lead our HR team. I mean, any leader's success is the result of the success of our team, and we have incredible, hardworking, talented individuals that can support and guide the organization."
While the pandemic has been a huge challenge over the past couple of years, Metro Vancouver essential services staff also had to deal with extreme weather events, say Summers.
"Our HR team was instrumental throughout in terms of keeping everything running, continuously adapting practices processes. It was really challenging — long, long days, incredibly stressful, people's brains are on fire, and navigating through but I think it also helped prepare us for the next major emergency, if you will, and really underscored the importance of… HR and IT and emergency."
There are many rewarding parts to the job, she says, including coaching, organization design and development, talent acquisition, the employee lifecycle and labour relations.
"It's such a diversified skill set and the reach of HR is so broad, so we touch every part of the organization."
3 areas of focus
Overall, three of the big priorities for Metro Vancouver are talent acquisition, strengthening the culture and the future of work, says Summers.
"I would say that there's no greater decision than who we hire as a leader. Everything stems from there, absolutely everything, around the work [and] our culture."
On the talent acquisition side, Metro Vancouver realized it needed to "create" its own talent because it was having trouble finding people to fill key roles. The organization has been working with local colleges such as BCIT to create programs and certificates, including one for operators and utility workers in water and wastewater.
"That's been huge for our region," she says.
The federation has also launched an internationally trained engineers program to support people who come to Canada but lack the necessary experience.
"We need to partner with other organizations — you can't just post and pray anymore, you need to help create that pipeline," says Summers.
In a similar vein, a program to help internationally trained professionals in areas such as administration and finance is also rolling out.
"New immigrants get pay and work experience at our organization for the four months, so that's pretty exciting and helps us turn our goals around DEI and so forth into action as well," she says.
On that note, Metro Vancouver decided to launch a formal DEI program after years of an informal approach, says Summers.
"We likened it to a boat… we were trying to set sail and go to distant shores, but we were realizing that maybe we have some holes in our boat that we need to plug. And so by formalizing a program, we're able to concretely look at all of the areas of DEI and see where our gaps are, and start to correct those."
Read more: HR leader profile: Carolyn Meacher of Dentsu
When it comes to corporate culture, that's about the collective mindset of the organization and its employees, says Summers.
"We already have an incredibly strong culture, but I think there's also opportunities to continue to embed and live DEI in all we do, and continuing to support and shore up mental health, relationships, connections. And so it's this idea of… relentless incrementalism, like how can we continue to get better and go even further?"
As for shaping the future of work, this is one of the most exciting times in HR, after the Industrial Revolution and the human rights changes of the 1970s, she says.
"Now, the 2020s, suddenly the world of work is forever changed. And there's hybrid/remote work and these realms of possibility are opening up. And I know there's still some questions about how this is all going to work, but I think this is where tech will catch up, and… there will be some bumps along the way, but we'll end up in a situation that works for everyone," says Summers.
"My perfect hybrid world, which isn't probably feasible right now, would be that everyone's on site together on the same days, and everyone's off together on the same dates. So we'll need to figure that out."