'HR can sometimes be too risk-averse, and it's necessary to take those risks in your career to move forward'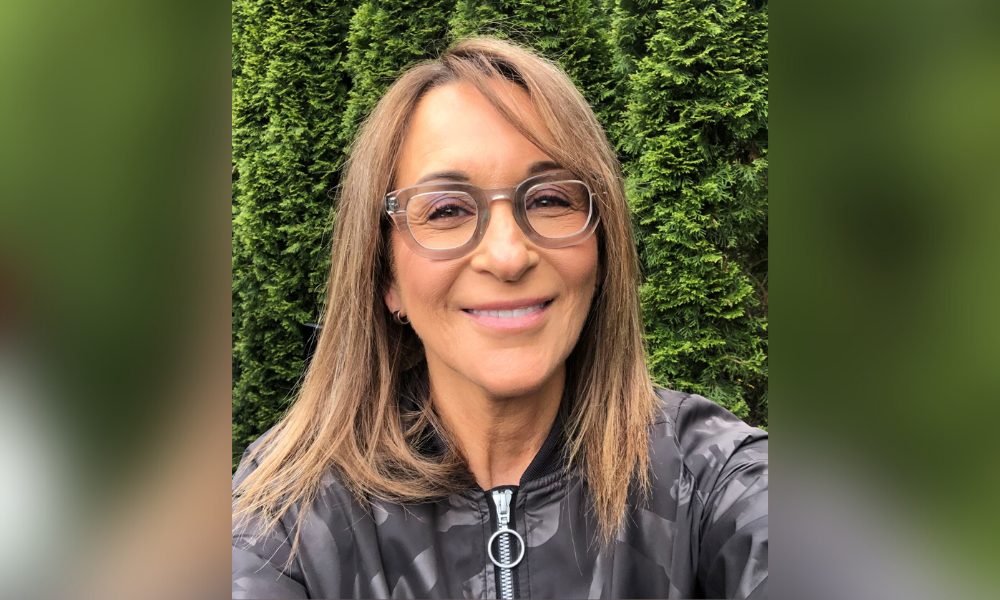 "I truly believe that a business is only good as it as its staffers."
So says Deb Paulsen, CHRO at outdoor retailer MEC in Vancouver, where employees are "the secret sauce" of the organization.
As the head of HR, it's a role she embraces.
"To be in a role that is responsible for co-creating a fulfilling, fun, supportive, welcoming and inclusive culture that enable staffers to show up and be the best that they can be, it's proved to be a really rewarding and gratifying career for me."
From tech startup to 3M
Paulsen says she originally planned to pursue a career in education. But then she shifted gears and decided to go into business, finding a job at a small high-tech startup.
The company was growing by "leaps and bounds," and didn't have an HR department, so Paulsen found herself working with an amazing mentor and "basically built the HR program from scratch," she says.
"I fell in love with people and culture and really saw that potential to make significant change and really be part of creating a culture that offered the staffers in particular a transformative and life-changing experience."
Read more: HR leader profile: Carolyn Meacher of Dentsu
Paulsen's career shifted gears once again when she became a divisional HR manager at a very large organization, 3M, in 2000, where she worked for nearly six years.
That was a great opportunity because the company was involved with three large acquisitions, says Paulsen.
"They asked me to lead and create a large-scale culture integration program for the primary purpose of really merging culturally and geographically diverse groups," she says.
"It was just so amazing to see three separate organizations, that really were competitors, being brought together, thrown together, and told to play nicely in the sandbox."
Operations role at Rocky Mountaineer
But when the company asked Paulsen to move to the U.S., she decided to prioritize her family in Canada and instead took an HR position at Rocky Mountaineer in 2006 as executive director of HR.
And in 2013, Paulsen was given a "career-broadening opportunity" at the company when she worked under a senior executive and became vice president of HR and guest experience, and then vice president of operations for guest experience when the leader left.
"Although it was such a stressful time for me, it was such a learning opportunity, and I think has helped me be an amazing, well-rounded executive," she says.
"He really taught me what it takes to run an operation, to excel in a in a corporate environment and perform effectively in complex and difficult environments, while continuing to remain humble and authentic and really continue to use that people-first mindset."
Looking back on that experience, Paulsen says it taught her to become a more fearless HR leader.
"I learned that if I wanted to be a more well-rounded leader, taking the opportunity to sit in as many spots as I possibly could, would be really beneficial," she says.
"HR leaders can sometimes be too risk-averse. And I think it's really necessary to take those risks in your career in order to move forward. I've certainly felt the benefits of doing that."
3 big priorities at MEC
After 13 years at Rocky Mountaineer, the company underwent a restructuring, so Paulsen was happy to become CHRO at another "iconic" organization, MEC, in September 2019.
While there have been challenges — in particular, going from a co-op to being owned by a private equity — it's also been a "pretty incredible experience," she says.
"We've got a group of staffers that are so committed to doing what we do best, and that's really to enable and inspire people to get outdoors. And it's just really cool to be part of an organization where there's just so much passion and excitement for what we do."
And through the pandemic, HR's role has changed, says Paulsen.
"HR continues to be responsible for performance, productivity, efficiency of the workforce, but our primary role is really to empathize with our staffers and… really understand the challenges that they face, what they're struggling with, inside and outside of work, and find ways to keep them engaged, inspired and find joy in their work."
Going forward, Paulsen is focused on three fundamental strategies at the organization: strengthening the culture, managing the talent piece and diversity, equity and inclusion (DEI).
"I'm a big believer in culture, it's one of the top correlated factors for employee happiness, and the stronger our culture is, the more likely your staff are to be happy," she says.
When the company started opening its doors again as pandemic restrictions lifted, it's been a challenge to find retail staff and getting them up to speed, says Paulsen.
"Our focus now is really making sure that we're giving them the skills and the training to be able to be those outdoor experts… working with our learning and development teams."
And in looking to create a culture of belonging and an inclusive community, MEC has realized it doesn't have the expertise internally, she says.
"We're really looking to lean on the knowledge, skills and expertise of an external consultant. So we're looking to hire somebody to come in and support building a plan that can really shift… the culture and make sure that we're building inclusivity, whether it's hiring practices or whether it's just internal culture practices."
Looking back over her career, Paulsen cites "tremendous change" in the HR profession — and exciting times ahead.
"There's so much exciting opportunity for this profession. And I think senior executives and CEOs really see the value of HR and are really leaning on HR, in different ways than they did way back when I first started. So I'm super stoked to see what's to come in the years ahead."