Organizations 'kidding themselves,' says jobs expert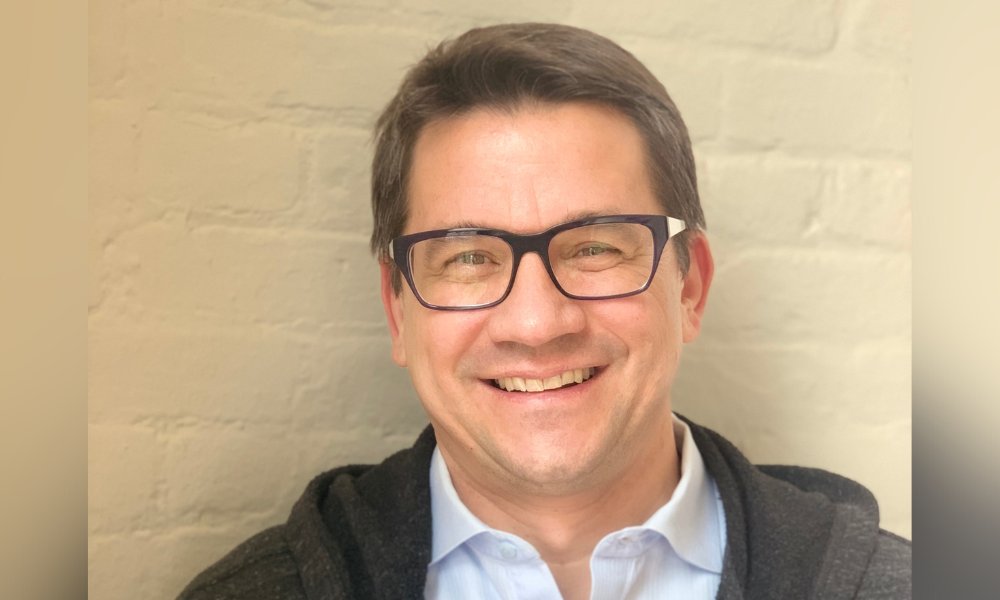 For many organizations, the hybrid way of working has become a de facto reality — but for one jobs expert, it's the wrong approach.
Calling it the "worst of both worlds," Marc Cenedella says the model of mixing on-site and off-site work has two big downsides.
"It combines a lack of daily physical presence with command-and-control management style," says the founder of Ladders Inc. and Leet Resumes in New York.
The flexibility inherent in the remote work model is lost when workers are forced to choose certain days to work at the office, he says.
"Left to their own devices, everybody wants to come in voluntarily on the day that they want, but they want 100 per cent of their colleagues to be there and you can't have everybody choosing voluntarily."
When businesses begin to be more structured around forcing schedules, this will affect the retention of employees," says Cenedella.
"If you institute that policy on Monday, are you going to see resignations on Tuesday? No, but if you institute that policy on Monday, when that employee gets a call from a recruiter two months from Monday, they might be a little bit more likely to take it. Not 100 per cent of the people you're recruiting are going to feel that way but if 30 per cent of people feel that way, it's going to make recruiting a little harder."
"It's going to make things a little bit harder at the margins for companies that have less flexible work styles," says Cenedella.
Leadership challenges
Organizations are "kidding themselves" if they think that older workers, such as the boomer generation who are often in leadership positions, can truly thrive with this model.
The hybrid model means asking a boomer, who's career is based on being an executive in-person, to transform how they work, he says.
"All of their tricks are based on: how you work a conference room, how you handle the hallways, how you walk the hallways," says Cenedella.
"Management by walking around is literally what they teach at Harvard Business School, and so now you're asking boomers: 'There's this skill set you've developed for 40 years; you've been promoted to the top of your corporation — we're now going to take that away.'"
Read more: Most executives are confident culture can survive within a hybrid approach.
With the move to more remote work options, higher ups are out of touch with the younger generations, he says.
"It's uncomfortable and so boomers are trying to hang on and say, 'Why don't we try hybrid and see if that works?' It's wishful thinking and just because that's what they'd like, it doesn't mean it's going to work and, in fact, it won't."
Avoiding extinction
It's up to those senior leaders to adapt to a new fully remote future, especially in certain knowledge-based industries.
"For some folks, if their industry goes remote, and they're not comfortable with it, they're going to be the dinosaurs. They're going to be the people who are out of step with the times and you're going to see it, particularly in high tech and consulting and heavily thinking dependent industries, where there's not a physical production component, you're going to see the managers and executives who can't master remote are going to be left behind," says Cenedella.
Read more: What are some of the legal considerations for businesses using the hybrid model?
To find the ideal way to schedule the workplace in an off-site fashion, HR should look to companies that have thrived in the fully remote model, he says.
"What seems to be the best way to work it is [they] get the whole company together once a year someplace in some city and that teams try to get together physically quarterly. Human beings, we still have a tremendous need for that in-person attention, but if you can concentrate it and say, 'Hey, we're going to do that four weeks a year, rather than 52 weeks a year,' that seems to be what's working best for the fully remote companies."
"Change is here, permanent change is here, and you need to embrace it," he says.