Despite distractions, people appreciate flexibility, work-life balance: Survey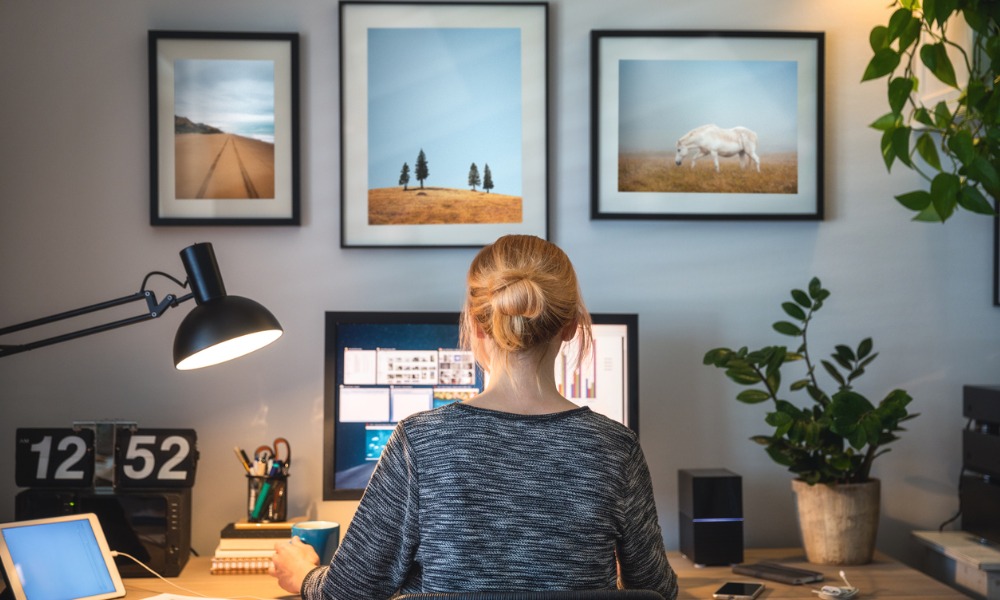 Nearly eight in 10 (79 per cent) remote workers in the U.S. believe that their company plans to eventually bring them back on site, according to a survey from LiveCareer.
This despite the fact that 61 per cent want to work remotely even beyond the pandemic. And 29 per cent say they will quit their job if their current employer will not allow them to work remotely, finds the survey of 1,022 respondents.
A December 2020 survey from Research Co. found that 80 per cent of Canadian "provisional home workers" want to work from home more often after the COVID-19 pandemic, up by 15 percentage points since April.
Why are U.S. workers reluctant to go back? Eighty-one per cent are enjoying working remotely and 65 per cent say the setup positively affects their work-life balance, finds LiveCareer.
Pros and cons to working from home
Working from home has provided significant benefits, including:
flexibility (64 per cent)
improved work-life balance (44 per cent)
feeling safer (40 per cent)
being more productive (29 per cent)
being able to acquire new career-related skills (10 per cent)
However, there have also been challenges:
home distractions (59 per cent)
staying motivated (45 per cent)
communication (37 per cent)
collaboration (36 per cent)
loneliness (35 per cent)
unplugging after work (32 per cent)
executing on deliverables well (15 per cent)
lack of creativity (11 per cent)
Nearly half of men and women say that they are unable to focus on work while their kids are home, according to a survey by LinkedIn in September 2020.
Enticing people back
But if going back to the office is inevitable, many prefer to report to the office just three days (30 per cent), two days (29 per cent) or one day (19 per cent) each week. Only nine per cent want to spend time in the worksite four days a week, finds LiveCareer.
Asked if there are any perks that would encourage them to return to the office if they are reluctant to do so now, U.S. workers list the following:
free food or snacks and coffee
more paid time off
a pay raise
a reimbursed commute
a more flexible schedule
higher safety precautions for COVID-19
improved office space (for example, a better chair or private office)
more opportunities to socialize with colleagues
a casual dress code
fewer working hours (to account for extra commute time)
Globally, almost half (44 per cent) of workers believe that the single biggest change during the boom of the work-from-home setup amid the pandemic is work-life balance, according to a separate survey released in October 2020.