People feel more trusted, better-equipped to work remotely – but distractions still a challenge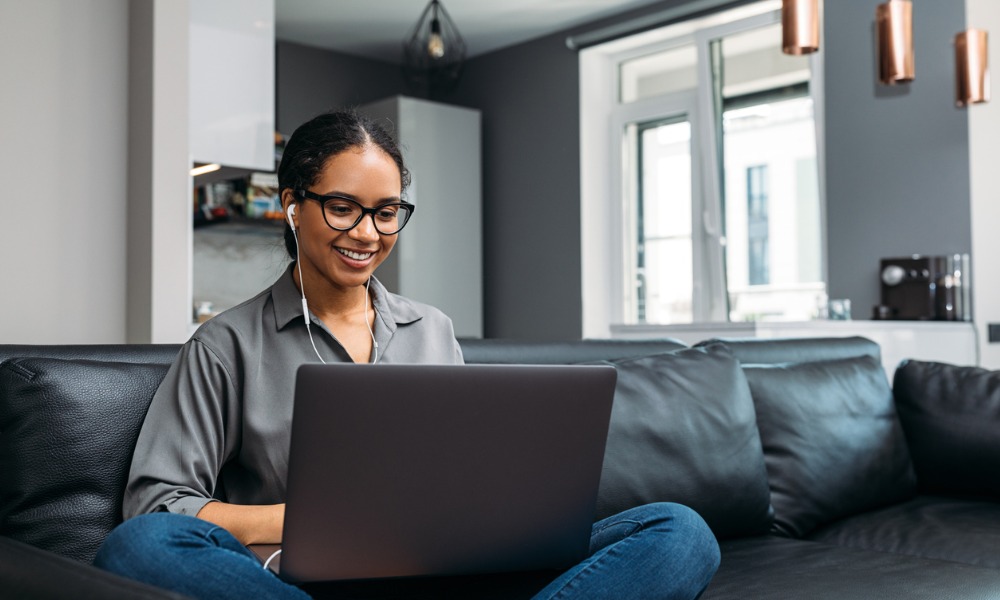 Eighty per cent of Canadian "provisional home workers" want to work from home more often after the COVID-19 pandemic.
That's up 15 percentage points since April, according to a survey by Research Co.
"Back in April, the notion of working from home was definitely intimidating for some Canadians," says Mario Canseco, president of Research Co. "Eight months later, most say they have all they need in order to fulfil their duties away from the office and acknowledge that the experience has been positive."
Nearly half (46 per cent) of provisional home workers admit having difficulty with their setup because of distractions at home.
This is much more common among 18- to 34-year-olds (54 per cent) and 35- to 54-year-olds (45 per cent) compared with those aged 55 and older (25 per cent).
Nearly half of men and women say that they are unable to focus on work while their kids are home, according to a survey by LinkedIn in September.
And 68 per cent of those working from home say they miss interacting with other people at their regular office, up one percentage point, according to Research Co.
Also, 47 per cent say they miss commuting to their regular office or workplace, up three percentage points. Those aged 18-to-34 are more likely to yearn for their daily commute (54 per cent) than their counterparts aged 35-to-54 (43 per cent) and aged 55 and over (44 per cent).