Communication tools, project management software help workers stay in touch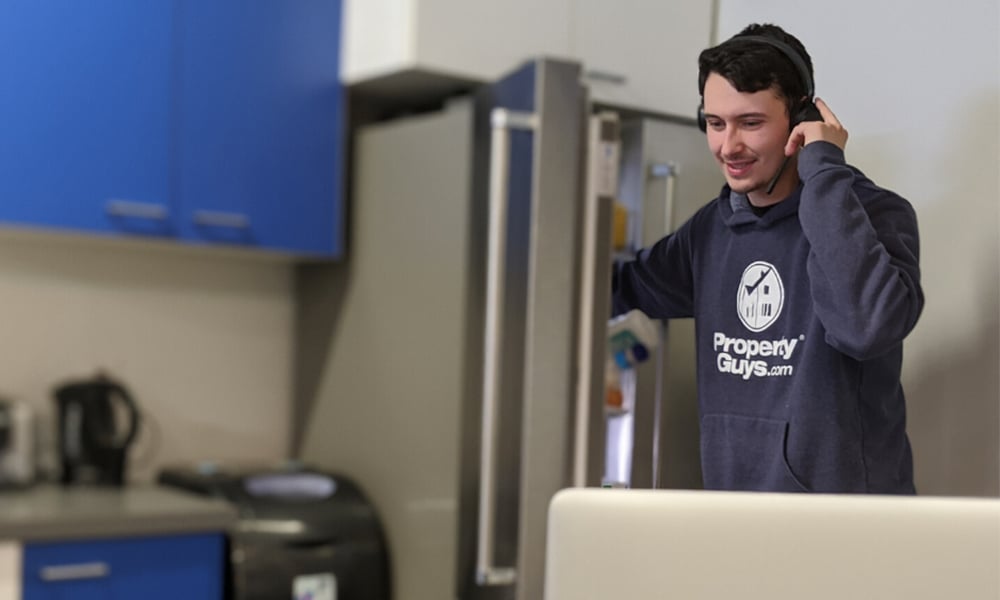 Staying connected is one of the best ways to cope with the current work-from-home scenario many office workers are experiencing due to the COVID-19 crisis, according to a company that's been largely home-based since its inception in 1998.
"Every morning, our corporate team, we have a meeting. We call it our daily scrum," says Ashly Bickford, communications marketing manager at online house-selling company PropertyGuys.com in Moncton. "It's a really great way to kick off the day. Everyone is on that call. They share what they did the day before, what they're working on today, so everybody can stay up-to-date and they can get help from anyone on the team if they need it to unblock them."
"That meeting sets the tone for the day and usually snowballs into a couple of other meetings that need to be had to help everybody have their most productive day and keep working on their projects," she says.
Most of the company's franchisees in Canada work from home, which makes them "100 per cent more productive and efficient and do better work," says Bickford, and this also contributes to a better work-life balance. "You have more space to take a walk at lunch, walk your dog or if you're at a roadblock, you have something to figure out, being able to step away and get outside. You have more flexibility being in your environment at home than maybe you would have with all the distractions that sometimes come with working in an office."
PropertyGuys.com has 86 franchisees with two master franchises in Florida and Texas. About 10 per cent of the franchisees have physical offices, leaving the rest to work from home, says Bickford. They decided to become largely virtual at the beginning in 1998.
The benefits of having a largely work-from-home workforce go both ways, she says.
"As an employer, it does open you up to a wider range of applicants in order to attract top talent that might not be in the city where your office is physically headquartered."
Tech key to staying connected
When managing such a widespread workforce, operating out of multiple time zones, PropertyGuys.com uses plenty of technological tools to keep everybody on the same page, says Bickford.
"[There's a] four-hour difference between here and B.C., it's really just about making sure that things can be scheduled in advance, if possible. That really helps to organize your day and your week, and also having access to our colleagues' calendars."
As well, managers rely on various project management tools, such as KanbanFlow and JIRA, which are especially useful for software development workers, who have different schedules.
"JIRA is a bit more techie and it's something that our development team uses to stay on track because a lot of them work remotely at different times of the day; depending on their most productive state, a lot of them work really well late at night. You won't find them in the office even when we're in there at 8 a.m.," says Bickford.
Checking in with messaging tools is another way the company keeps connected with its widespread employee base.
"Slack or even Gmail has a messaging framework; some people might even adapt better to using Facebook Messenger, whatever it is that you could get quick answers and stay connected. And even if it's not necessarily project-related [it's about] maintaining that communication and relationship," says Bickford.
For HR, communication and training employees to get the most out of corporate tools are key to success, according to Bickford.
And with the workforce facing unique challenges during the outbreak, adaptability is crucial, she says.
"Is there flexibility for example, if they have kids at home, and now they're keeping a toddler busy while trying to maintain a regular nine-to-five schedule that that might not be realistic? Is there a way that you can be flexible and work earlier or later and doesn't only matter that you're getting the amount of hours in the day in?"
For many who have been forced to work from home, the transition has been seamless, according to new survey.