But more than one-third feeling less productive: survey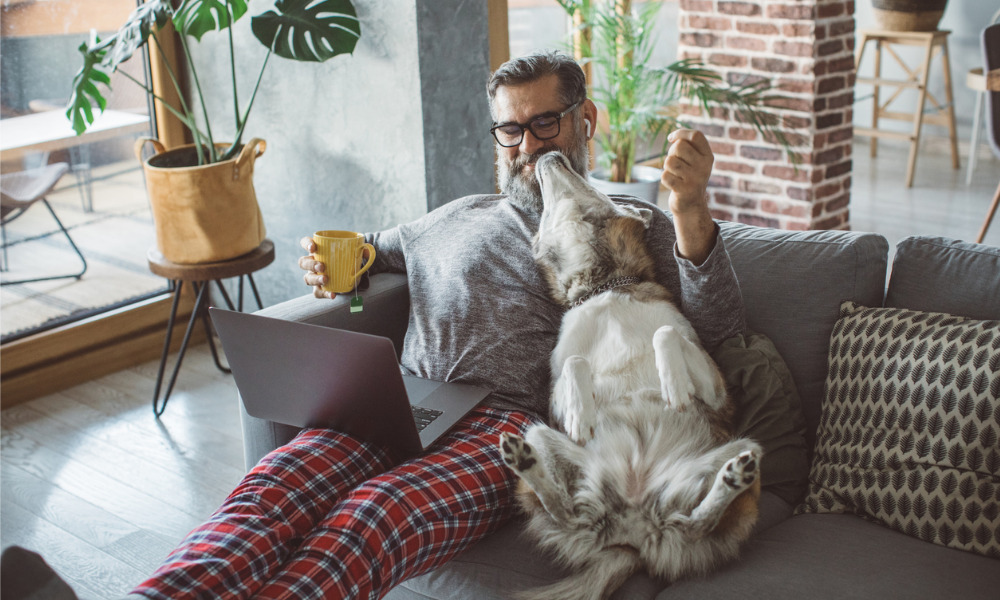 More than two-thirds of workers in Canada (67.91 per cent) have been asked by their employers to work from home amid the COVID-19 pandemic, and most of them say that their transition has been seamless.
On a scale of one to five – with one being poor and five being perfect – many rated their transition as a four (47.87 per cent), and some even say it has been perfect (13.39 per cent), found the survey of 726 people in Canada by Sykes, a business processing outsourcing provider.
When it comes to working from home, 5.51 per cent say they always work from home, 22.87 say they have worked from home before, 28.24 say it's the first time they're working from home, 18.46 per cent say they're not working from home but that's OK, while 22.04 per cent say they're not working from home and they wish they could.
New tools
A further two-thirds of respondents (66.33 per cent) say that their company has implemented new technologies and tools to make working from home more effective and efficient. And 11.16 per cent say that their company will be doing so, found the survey.
When asked if their employer has provided any best practices or training and invited or facilitated any conversations about employee wellbeing, many of the respondents in Canada 51.32 per cent and 63.89 per cent said yes, respectively.
However, more than one-third (38.69 per cent) feel that they have been less productive while working from home compared to those who feel they have been more productive (22.63 per cent), and those who feel their productivity is about the same (38.69 per cent).
Canadians saw a decline in mental health and well-being in March related to COVID-19, according to a recent survey.
Employee sentiment about their workplace culture has plummeted 71.5 per cent, while engagement fell by 20 per cent, found a separate survey.