Survey finds many leaders not convinced diversity and inclusion are important factors in ability to drive success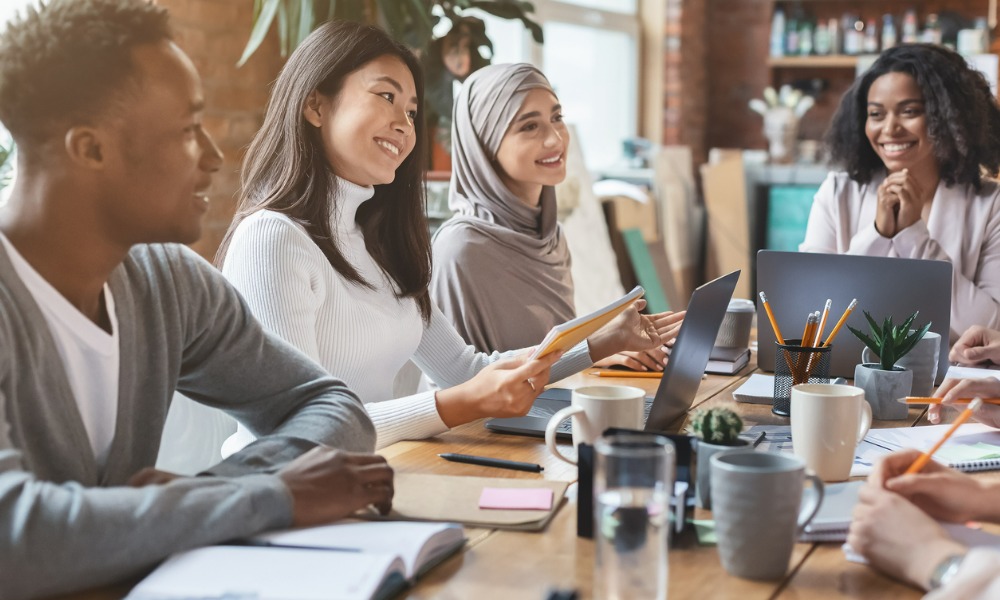 There is a large disconnect between workers' and employers' perception of diversity, equity and inclusion (DEI) in the workplace, according to a survey from Momentive, formerly known as SurveyMonkey.
Overall, 62 per cent of workers consider DEI to be "an important factor in our company's ability to drive success." Meanwhile, the same is true for just 48 per cent of C-level executives, with nearly half considering DEI "a distraction from our company's real work."
"This statistic surprises me. As any good leader should understand, diversity, equity and inclusion is your real work," says Zander Lurie, CEO of Momentive. "It's what enables your employees to feel comfortable enough to do their jobs well. It's how you're able to design products that support all different types of customer needs. It's how you build a company full of people who have empathy for your customers and each other. It's how you innovate and shape what's next."
There is also a huge disparity between manager's expectations and employees' lived experiences when it comes to DEI concerning race, according to the survey.
Specifically, among Asian or Asian-American-Native Hawaiian or Pacific Islanders, 80 per cent of intermediate-level workers and 75 per cent of those in middle management say DEI initiatives are an important factor in the company's ability to drive success.
Among Black or African-Americans, the numbers are 79 per cent and 73 per cent, respectively. Among Hispanics, these are 65 per cent and 73 per cent, finds the survey of 6,000 professionals.
However, among white respondents, the figures drop to 57 per cent and 56 per cent, respectively, even for senior management levels (52 per cent) and C-level executives (44 per cent).
"The data made one thing clear: many executives are painfully out of touch. The implications are both dangerous and disappointing," says Lurie. "Being a leader in DEI doesn't restrict business performance — it enables it."
Incidents of anti-Asian racism are challenging employers, according to one expert.
But there are still some positives, as more than 80 per cent of workers say they would recommend their company to a person of their background and 67 per cent find their employer's DEI work meaningful.
"Clearly, people teams, ERGs [employee resource groups] and DEI professionals out there are making a positive impact," says Lurie. "It's time for leadership to take a step back and learn something from them. We need to amplify, sponsor, and reward the people doing this work, especially since in many cases it involves people going above and beyond their regular responsibilities."
When companies integrate both employee appreciation and DEI, good things happen, especially to the bottom line, according to a previous study.