Differences emerge in looking at number of female directors, senior management, workers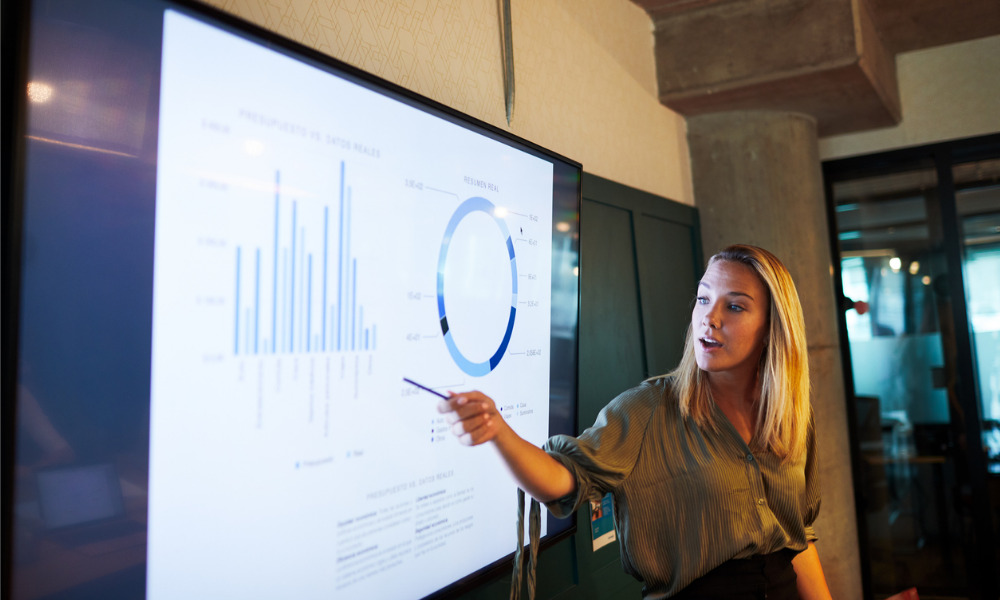 Nearly six in 10 (57 per cent) of CEOs say their organization is somewhat or significantly more gender diverse now than five years ago, according to a report from global leadership community YPO.
However, women-led businesses have greater female diversity on their boards, in senior management and in their organizations. The percentage of female directors on boards is double in female-led businesses (32 per cent) compared with male-led businesses (16 per cent) and the percentage of senior management who are female (43 per cent) is significantly higher than in male-run businesses (26 per cent).
Meanwhile, 48 per cent of the workforce is female at women-led companies compared with 37 per cent at male-run companies, found the survey of 2,079 YPO members from 106 countries conducted in March.
Hyundai Auto Canada, Bounteous and Altima Dental Canada are among the winners of the Best Workplace for Women for 2021, according to MediaCorp.
Path to leadership
Self-discovery and societal expectations could be a challenge for many women, says the YPO report A Global Imperative: Gender Equality in the C-Suite. About half of male respondents (51 per cent) knew early in their careers they wanted to be chief executives, while only one-third of female respondents knew. Twenty-nine per cent of male respondents said they became chief executives as part of their family business succession plan, compared to 23 per cent of women.
There are also hurdles when it comes to expectations for both genders. Female chief executives are more likely to face "balancing respect with likability" (30 per cent) and "overcoming others' preconceptions about me" (20 per cent) than their male counterparts." In contrast, only nine per cent of male chief executives have had to overcome preconceptions.
When asked about "cultural expectations related to gender," two per cent of male respondents said they faced this issue compared to 47 per cent of female respondents.
"Top actions business leaders can take to improve gender equality and create a culture of gender inclusiveness in the workplace include bias training, hire female talent, support flexible work options, mentor women into leadership roles, support equal pay, communicate gender policy to the organization and lead by example," according to the report titled A Global Imperative: Gender Equality in the C-Suite.
Effective initiatives against gender bias
Despite heightened awareness of the challenges that women face in the workplace, gender equity is still not a priority for 70 per cent of organizations globally, according to a report from IBM.
But many executives are confident that they are extremely or very effective in their efforts in avoiding gender bias in various business areas, finds YPO:
hiring new employees (81 per cent)
completing employee performance evaluation (78 per cent
promoting employees to executive opportunities (75 per cent)
following guidelines to avoid stereotypes in marketing practices (71 per cent)
selecting vendors (62 per cent)