'Organizations may be using lots of tools but they aren't getting at the fine edges': report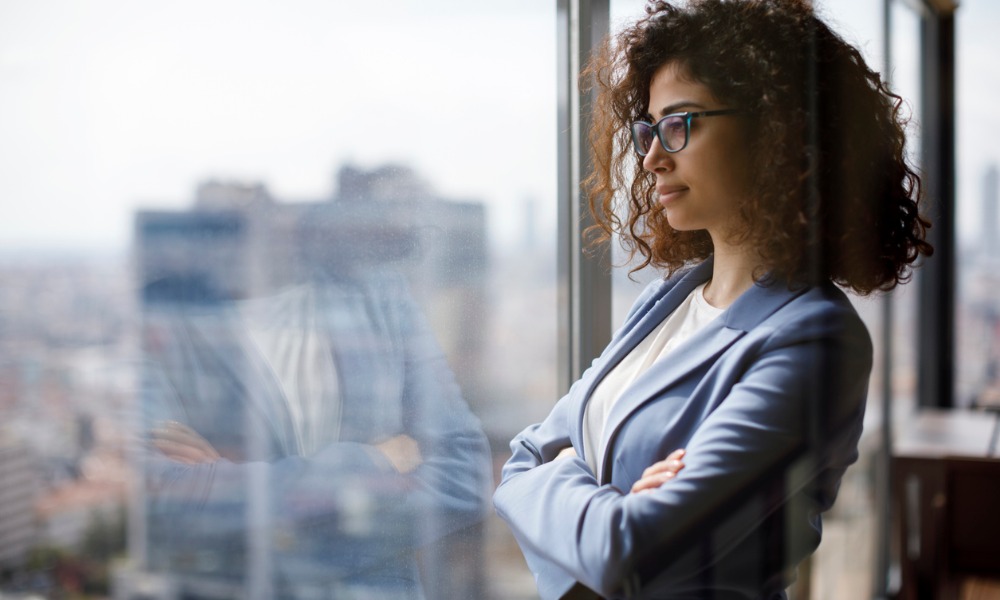 Despite the heightened awareness of the challenges that women face in the workplace, gender equity is still not a priority for 70 per cent of organizations globally, according to a report from IBM.
There's a sense of "fatigue and waning optimism" about efforts to address gender equity, as fewer women (62 per cent compared to 71 per cent in 2019) and men (60 per cent compared to 67 per cent in 2019) expect their organization will significantly improve gender parity over the next five years.
Less than half (48 per cent) of respondents say their organizations set targets for gender equity ― down from 66 per cent in 2019.
And while more employers are instituting more programs to help improve gender equity and inclusion compared to 2019 ― such as gender-blind job screenings (from 56 per cent in 2019 to 64 per cent in 2021) and parental leave for women (from 49 per cent to 62 per cent) ― that has not translated to better outcomes, says the report Women, Leaders and Missed Opportunities.
"Organizations may be using lots of tools but the tools they're employing aren't getting at the fine edges — those mindsets and behaviors that create a welcoming, inclusive corporate culture and deliver business advantage."
Shrinking pipeline
The leadership pipeline for women is also shrinking, as fewer women surveyed hold senior roles in 2021 than they did in 2019: senior vice president (from 18 per cent to 13 per cent), vice president (from 19 per cent to 15 per cent), senior manager (25 per cent to 20 per cent) and manager (28 per cent to 23 per cent).
"This contraction aligns with other dire statistics showing that women in the early and middle stages of their careers are most vulnerable to pandemic-related job displacements, with those aged 20 to 34 among the hardest hit. Without effective, immediate interventions, the loss of future leadership talent poses a long-term risk for organizations and for the economy as a whole," says the report.
Women are falling out of the workforce at alarming rates, according to RBC research.
"Many women leaders are experiencing challenges at this moment. If these issues are not addressed more deeply than in prior years, there is a risk of progress backsliding further," says Bridget van Kralingen, senior vice president, global markets, IBM. "We should seize creative solutions now and redouble our efforts to make meaningful, lasting change that can help all women reach their full potential."
Benefits to gender equity
But those organizations that designate the advancement of women as a top business priority, view gender inclusivity as a driver of financial performance and are highly motivated to take action are reaping the benefits of a more gender-balanced leadership, says the report.
"While they have yet to reach gender parity, they are already reaping the benefits of a more gender-balanced leadership. For these businesses, gender and racial inclusion have become a force multiplier — driving above-average financial growth and innovation, along with customer and employee satisfaction."
They report a rate of revenue growth that's as much as 61 per cent higher than other organizations in the survey, and nearly three-quarters (73 per cent) say they lead their field in customer satisfaction compared to 46 per cent of other respondents Sixty per cent say that their businesses are more innovative than competitors.
More than two-thirds (68 per cent) of these "First Movers" also say their companies top their competition in employee satisfaction and 64 per cent say retention rates are higher, finds IBM.
We have to prepare for there being fewer women in the workplace, said one expert recently in talking to Canadian HR Reporter.
Roadmap to equity
There are several steps that organizations can take to help accelerate progress in gender equity in the workplace, says IBM, and these include:
Pair bold thinking with big commitments: For example, make gender equity a top five formal business priority, and create pathways for women to re-enter the workforce.
Apply specific crisis-related interventions: For example, additional benefits such as backup childcare support and access to mental health resources can be key.
Create a culture of intention: Focus on empathetic leadership and enabling middle managers to be advocates for positive cultural change.
Use technology to accelerate performance: Technologies such as AI can help reduce bias in the candidate screening process, and cloud-based digital tools for communication and feedback can reveal what's working and not working in supporting women in the workplace.
One of the best ways to promote diversity and inclusion (D&I) in the workplace is setting up employee-representative groups (ERGs), as seen at CWB Financial Group.