The company has Neurodiversity Centres of Excellence (NCOEs) in the U.S., and now there's one in Toronto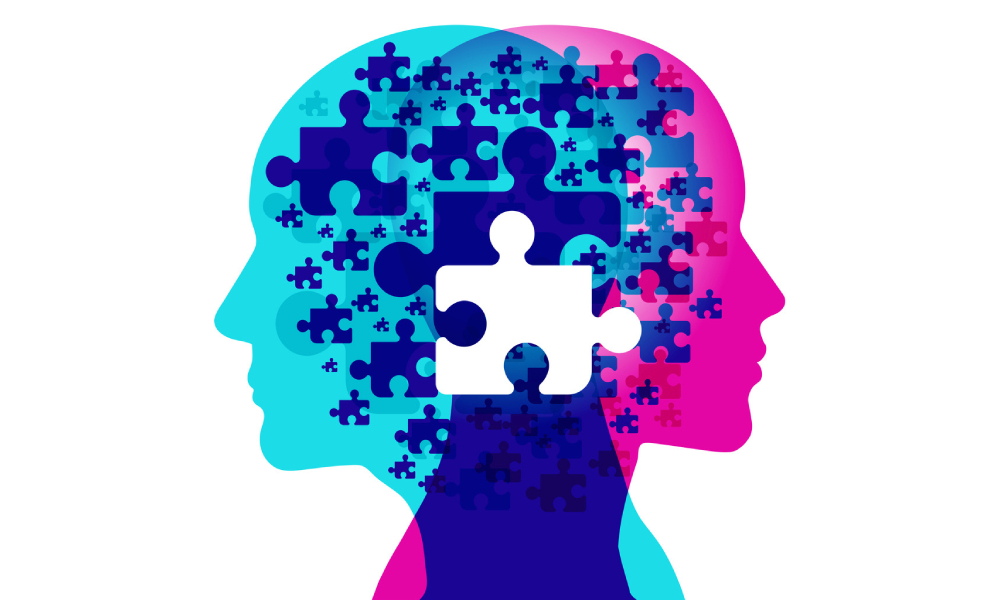 For all the talk of diversity these days — around gender or race or age — neurodiversity is still a lesser-known or less prominent consideration.
But EY is one of several companies that's embracing a talent pool made of neurodiverse people. For the past few years, the professional services network has been busy setting up Neurodiversity Centres of Excellence (NCOEs) at various locations in the U.S., and now the company is doing the same in Toronto.
Made up of a team of individuals with autism, attention deficit hyperactivity disorder (ADHD) and sensory and other cognitive differences, the centres offer advanced technology capabilities with skills in STEM (science, technology, engineering and math), data analytics, digital, blockchain, robotics, AI and cybersecurity.
The move makes sense, says Anthony Rjeily, a partner in EY Canada's consulting practice and NCOE leader in Montreal.
"We're all in a war for talent, every organization, every industry and, more specifically, in professional services… for people that are going to help us create better solutions and more innovative solutions for our clients," he says.
"We came to realize that the neuro-diverse talent pool [brought] a lot of value for us… They're extremely talented, they're extremely focused on detail, they bring a certain level of analytical skills and STEM skills that are above and beyond some of the other talent groups."
While there's also the social impact of this initiative and the opportunities provided, this is not about charity, says Rjeily.
"We thought that getting access to that talent pool was going to be very beneficial for us, for our business, as well as for our clients, and bring a really innovative way of delivering our services."
Many companies such as EY, Microsoft and SAP are experiencing talent shortages, especially in areas where people on the autism spectrum are known to excel, such as business analytics, cybersecurity and software testing, says Robert Austin, professor of information systems at Ivey Business School at Western University in London, Ont.
And while it's important not to generalize, he says, many neurodiverse people are known for being good at exacting, repetitive work.
"[That means] in cybersecurity, it's going through intrusion detection locks, looking for quite rare signals that somebody is doing something inappropriate in the network; in software testing, it's reviewing the same outputs from a computer system over and over again to make sure that it's still doing what you expect it to do."
Recruitment challenges
Despite these skills, rates of under-employment for neurodiverse workers range from 80 to 85 per cent, says Austin. Why? Recruitment challenges.
"A lot of times, unfortunately, those individuals have a problem passing the first interview because they don't self-declare themselves on the spectrum — for obvious reasons," says Rjeily. "People who are neurodiverse don't usually interact in a way that recruiters might expect."
EY makes a point to create a dedicated recruiting engine tailored to this talent pool. That includes a skills and critical thinking assessment and an interview, evaluation and training, in an environment that is conducive for those diverse individuals, he says.
Once the new recruits enter the workforce, EY offers additional coaching and buddying by employees trained in autism, along with providing a dedicated space in the office to make them more comfortable, says Rjeily.
"We have identified very specific things that we can do as a firm to allow those people to thrive in their career."
The breakthrough in hiring happened back in the 2000s when a Denmark-based company, Specialisterne, came up with new approaches that relied less on interviewing and more on observing the interactions and problem-solving abilities of neurodiverse people, says Austin.
"They came up with a series of approaches to recruiting that relied much less heavily on interviewing and instead took more of a tryout approach."
Once the team is hired, employers often alter the environment and provide some accommodations, such as noise-cancelling headsets or fewer fluorescent lights, he says.
"Those are relatively mechanical and simple to make and inexpensive."
Additional benefits
There are also interesting spillover benefits to hiring neurodiverse people, says Austin. For example, when companies make changes to accommodate these individuals, these can have a positive impact on the whole workforce. For example, new signage at one manufacturing facility reduced error rates overall.
The fact that many people on the autism spectrum lack a good understanding of how to navigate social situations can also be a plus, he says.
"If you bring people into an organization where there are things happening that don't work, it can be beneficial to have people who are willing to bluntly tell you so, people who are socially not as savvy, maybe [they're] blunt or undiplomatic or rude. On the other hand, they may tell you something other people won't, but you need to hear it."
That can also help when it comes to innovation, says Austin.
"When you bring people with different backgrounds and different ways of thinking and so forth to bear, you're more likely to generate more interesting variants."