'We believe that diverse backgrounds, identities, and perspectives makes us stronger, as a team': CHRO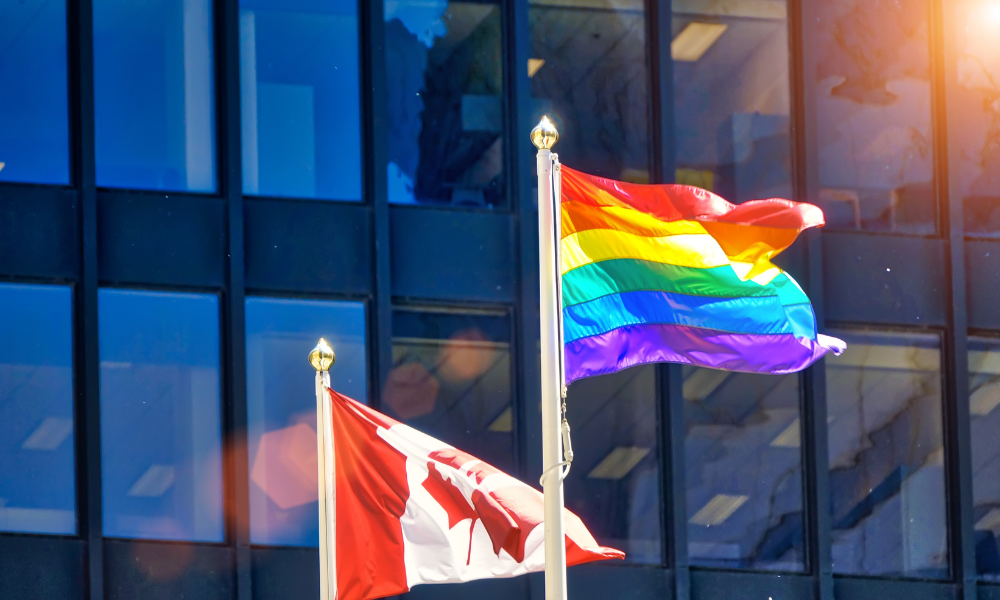 In time for Pride Month, Scotiabank has released new diversity, equity and inclusion initiatives to foster greater opportunities and advance inclusion and belonging of LGBT+.
In Canada, the company is looking to increase the representation of employees who identify as lesbian, gay, bisexual or another diverse sexual orientation to seven per cent or greater by 2025.
"We believe that diverse backgrounds, identities, and perspectives makes us stronger, as a team within Scotiabank and for the diverse communities we serve every day," says Barb Mason, group head and CHRO at Scotiabank. "By increasing representation and empowering employees with new ways to be active allies to LGBT+ people in their local communities, we're striving to create a culture of inclusion and belonging where everyone can show up as their whole selves and thrive at work and in their communities."
Despite the trials of the pandemic, it's always a good time to work on becoming a good ally to LGBTQ+ people. And that commitment should go beyond Pride Month, says one diversity expert.
Also, following a successful pilot in 2021, Scotiabank launched an LGBT+ employee sponsorship program for employees this year. The program focuses on high-potential LGBT+ talent and provides clear targets and KPIs to measure success. Participants in the program are provided with coaching, education, career mapping and more in a structured curriculum over the year.
In July last year, Canada's LGBT+ Chamber of Commerce (CGLCC) launched the Rainbow Registered program, which provides a third-party seal of approval of the inclusivity of business practices.
Previously, Scotiabank also enhanced coverage for gender-affirming procedures and benefits for all employees in Canada and the United States, as well as their dependants.
In September 2021, a law firm in Ontario started offering its workers gender affirmation coverage.
Scotiabank is also launching a new community engagement platform called Spark by Benevity so staff can connect directly with opportunities to give back in their local communities and around the globe. Over the past year, Scotiabank employees dedicated 129,000 volunteer hours globally across various causes and not-for-profit organizations in their local communities, according to the company.