'Nobody goes through this type of pain and surgery for cosmetic reasons; this is to feel right in your body'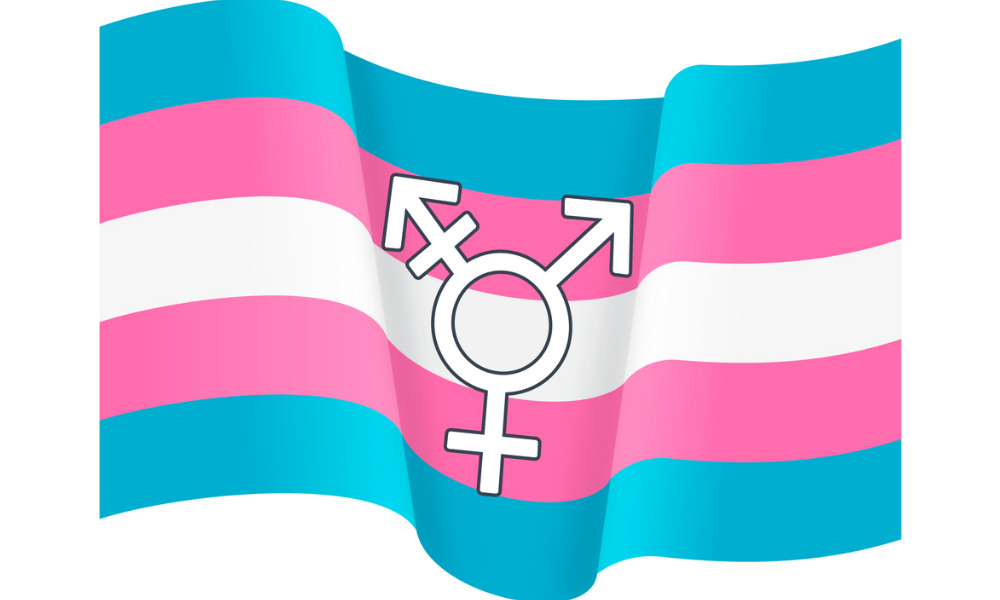 A law firm in Ontario is now offering its workers gender affirmation coverage. Borden Ladner Gervais (BLG) is providing $10,000 per year for the program, available to both firm members and their family, up to a maximum of $50,000 per person.
The new benefit plan, provided by Sun Life, is supposed to supplement the provisional healthcare coverage provided within the province, says Laleh Moshiri, national director for diversity and inclusion at BLG, in talking to Canadian HR Reporter.
"There's many procedures that aren't covered by the province. So, for example, reduction of the Adam's apple, facial bone reduction… [they are] considered to be cosmetic but are not cosmetic – they are medically required because they result in better health and wellbeing for trans individuals."
Every transition is different, she says.
"It may or may not involve gender affirmation surgery, but we wanted to make sure that it was there for those who need it and who want it. And I think it's an important part of our commitment to diversity and inclusion… With this benefit, we are supporting our people to be their true selves."
The program is a great leap towards the right direction, says Kris Dalrymple, administrator for intake and conflicts at BLG, a transgender worker.
"None of these procedures should be considered cosmetic. Nobody goes through this type of pain and surgery for cosmetic reasons. This is to feel right in your body, and whatever that means to you," says Dalrymple. "Some people like surgery, some people don't; some people take hormones, some people don't; that doesn't define you as being transgender. That's not what it's about. But there is a very large percentage of transgendered people who take the hormones and have surgery and just live a better life. They feel secure in their body. They don't feel hidden."
This could also be a matter of good health for transgender people, says Dalrymple.
"There's a lot of trans-men that bind their chest and it's extremely painful and can have big repercussions health-wise, and half the time it's simply because surgery is not always an option. It's not cheap to have surgery done and there is some coverage… but there are restrictions."
Being an ally to LGBT+ folks is always a good idea, says a diversity expert, and a major Canadian bank previously upped its benefits for transgender workers.
Challenges and trans-friendly spaces
For Dalrymple, while the office can be considered a safe space, the commute to work can be a struggle.
"We really need to get away from addressing everyone based on gender. It just doesn't work like that, and if you don't know someone's pronouns or gender, you have no idea the effect it has on them to be misgendered in public. A simple trip into work, I could be misgendered three or four times before I even get to the office, and this is a huge blow as a human being."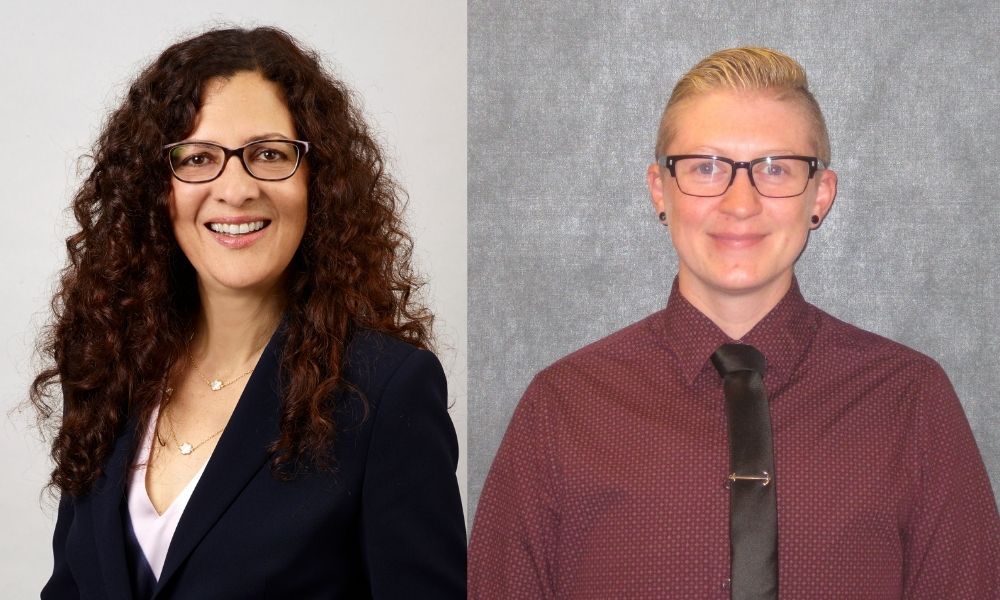 Laleh Moshiri, Kris Dalrymple
There has not been enough discussion about the struggles of trans individuals and many of these people carry the burden of having to deny or suppress aspects of their true identity, says Moshiri. For this reason, it's important for employers to create a workspace where trans individuals can bring their true selves, she says.
"Trans individuals can be amongst the most marginalized in our society. All you have to look at is the stats on unemployment, homelessness, suicide. There's often a great stigma. [Trans] individuals are fearful of coming to work, fearful of discrimination, fearful of violence, fearful of revealing their authentic self because they can be rejected and ostracized. And I think there's a lack of knowledge about trans issues even in workplaces that are LGBTQ-friendly."
BLG has previously taken steps to make employment life better for trans workers, including the Trans Accommodation and Inclusivity Policy, which it rolled out in 2016.
"We did training, we raised awareness, we brought in speakers who can speak about their lived experience of being trans. The goal was really to raise that awareness, build that empathy, to learn how to support colleagues, for managers to know how to support employees," says Moshiri.