Looking to simplify recruitment, the chain has seen turnover rates fall and productivity rise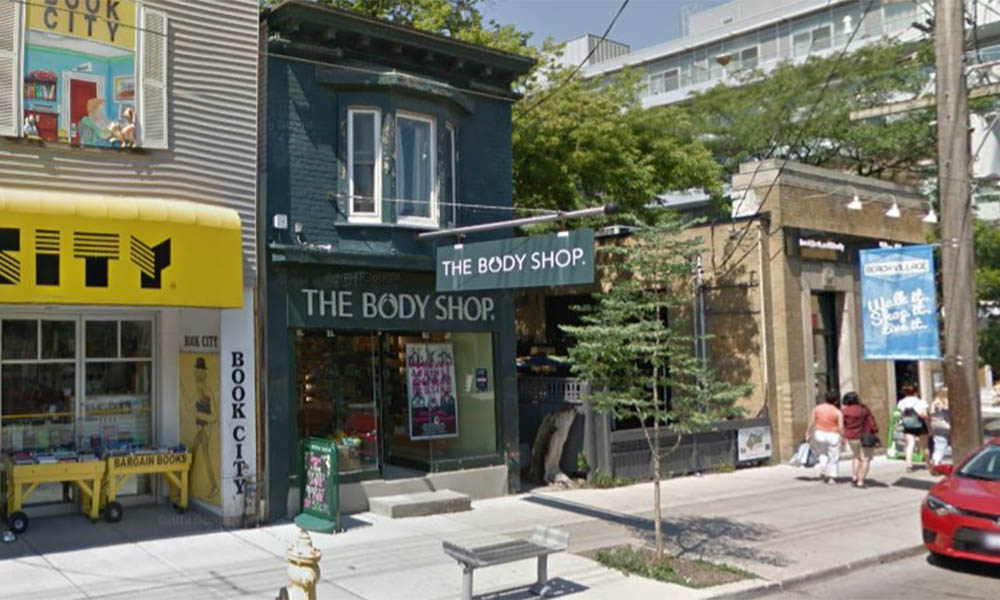 Three simple questions. That's all it took for the Body Shop to hire more than 200 seasonal workers in 2019: "Are you authorized to work in the U.S.?" "Can you stand for up to eight hours?" and "Can you lift over 50 lbs?"
It was a pilot project for one of its distribution centres in Wake Forest, N.C., embracing the idea of "open hiring." And now there are plans to roll out the approach on the retail front in the U.S. and Canada —once the pandemic crisis subsides.
"We're a purposeful company," says Trish Patton, vice president of HR at the Body Shop in New York. "This goes exactly back to our purpose, which is we exist to fight for a fairer, more beautiful world. And we're choosing to do that through how we employ others and being more inclusive."
No background checks
In carrying out the initiative, the Body Shop partnered with Greyston Bakery in New York, which designed an open hiring model more than 30 years ago to help people facing barriers to employment, particularly those with a criminal record.
"Part of this initiative for us is to really pare down barriers to employment for anyone, whether that's someone who's been in prison or whether that's someone who's had other issues [such as no high school education], and it's just a way that we can help be inclusive within our hiring practices," says Patton.
In the past, the Body Shop would do background checks and drug screening, but that meant excluding a lot of the population that may not pass that criteria, she says.
The company also used two to three temp agencies to fill the 200 or so positions, with candidates submitting an online application, travelling to a staffing agency and undergoing the checks, she says. Now, the company takes a more hands-on approach with greater control over the hiring process.
On a first-come, first-serve basis, candidates are interviewed on-site by the Body Shop and immediately given a tour of the centre and scheduled into orientation. The company is also trying to "push the boundaries" by hosting job fairs in certain communities where it can be harder for residents to find jobs due to employment barriers.
And by sharing stories of previous success stories seen at Greyston, existing employees were quickly onboard with the concept, says Patton.
"There were not a lot of people saying, 'Why are we doing this?' They were like, 'Yes, we should be doing this.'"
Reflecting the brand
There are components to this approach that do make sense, but none of them should be the main deciding factor, says Michael French, regional manager at Robert Half in Toronto.
"Open hiring is essentially a job fair," he says. "Most companies want to have a diverse but very engaged workforce. And I don't know if the first person in line is going to satisfy both those buttons; you may end up with a person who is not overly engaged and does not bring diversity to your workforce but just had nothing else going on."
Whether it's hiring a warehouse or retail worker, you still want them to reflect your core brand values, and the Body Shop is known for having "fantastic" people who really reflect the brand, he says.
"You can have a very, very open and a very strategic interview process, but you may have to be extremely specific or critical in what you're trying to find and what is required of your team… and a lot of it comes down to personality and fit for their image and brand."
Promising results
But the new approach has definitely been a success for the Body Shop. The company has seen a 13-per-cent improvement in its key performance indicators (KPIs) in units per hour. And turnover rates are down by more than 60 per cent year over year. In 2018, the monthly turnover percentages were 38 per cent in November and 43 per cent in December; in 2019, with open hiring, the rates were 14 per cent and 16 per cent, respectively.
"Our productivity went up, and in the district distribution centre, our turnover went down. It was one of the best hiring seasons we had had in many, many years," says Patton.
"[People have said] 'I couldn't find a job. And you've given me this chance, and I'm not going to let you down. I'm going to make sure that I do everything I can,'" she says. "We've just found a lot of loyalty and productivity, based on us taking a chance on someone."
Once the coronavirus situation settles, the company hopes to move the open hiring concept into retail locations for entry-level customer consultants — although it's likely the three questions will be slightly different, says Patton.
"We want to make sure people are interested in working with people, because that's what we do. We don't want to limit it or make it too stringent where people can't work for us, but I think we just have to think a little differently around those questions for stores," she says.
"Then, hopefully, the way we want to plan this is to provide the ecosystem for that customer consultant to have training, education, financial well-being and all that so that we can promote them up through our ranks, and we can provide them opportunities for social mobility within their community."
---
ROOM FOR IMPROVEMENT IN U.S. RECRUITMENT
9 in 10
number of jobseekers who have experienced poor recruiting practices at some point in their career
49 per cent
number of jobseekers who have turned down an offer from a company because of poor recruiting practices
67%
number of jobseekers who gave up pursuing a job because the recruiting process took too long
6 in 10
number of jobseekers who stopped hearing from an organization during the hiring process
Source: PwC