What if someone won't wear a mask? Questions on safety, discipline, accommodation as economy reopens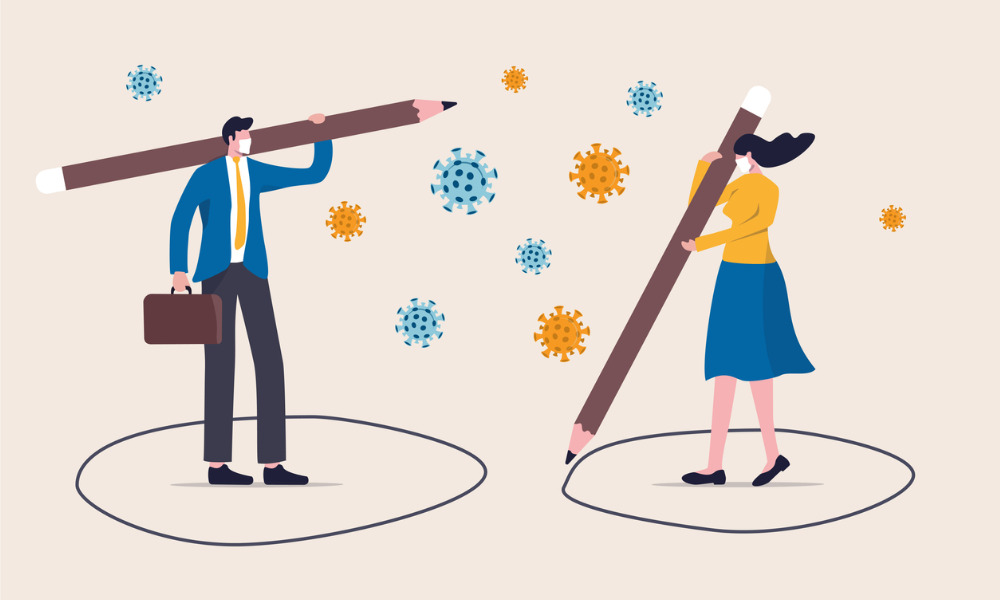 With many workplaces considering welcoming workers back as the pandemic subsides, what are the potential issues that employers could face?
Canadian HR Reporter spoke with James Kondopulos, partner at Roper Greyell in Vancouver, to get much-needed answers.
Q: How do we handle employees who refuse to come back to work?
A: "It's the employer's right to have the employee attend at the workplace and that's particularly so if the employee previously was reporting to a job site and working at the job site.
"There will be a bit of a wrinkle if, historically, the employee has worked remotely, and… if the employee has been able to successfully work at home over the past two-and-a-half months, because the argument will be 'I've managed to do the job successfully from home… Why do I have to come back?'
"Where you may have an employee not wanting to return to work [saying], 'I just feel afraid, I'm not comfortable coming back,' it doesn't have that employment standards or human rights flavour to it and in the absence of a contractual right to work from home or work remotely, the employee has to report to the job site per the employer's direction.
"It's not going to be good enough just to say, 'I feel unsafe.' All of that is prefaced on the employer taking all reasonable steps to make sure the workplace is safe.
"An employer will have to demonstrate that it has complied with workers' compensation and occupational health and safety requirements and guidelines, and the recommendations and requirements of the public health authorities. Because once you've met those requirements in British Columbia, it's going to be hard for the employee to argue, 'I just feel unsafe,' because the employer's done whatever it's required to do, whatever it's been recommended for it to do to set the right scene to require the employees to return to work.
"Questions will arise as to what the employee is doing on a day-to-day basis. If the employee is making regular trips to the grocery store, or going about his or her business, in the usual fashion, and then returning to home with the vulnerable elderly person, it is going to be hard for that individual to argue, 'I can't come back to the workplace because I'm concerned about infecting my older mom or dad.'
"If the individual has remained completely isolated at home and has had on occasion, food delivery or groceries delivered to the house and has taken those sorts of measures, then the argument, 'I cannot go out in public because I'm concerned about my family member' has a bit more weight."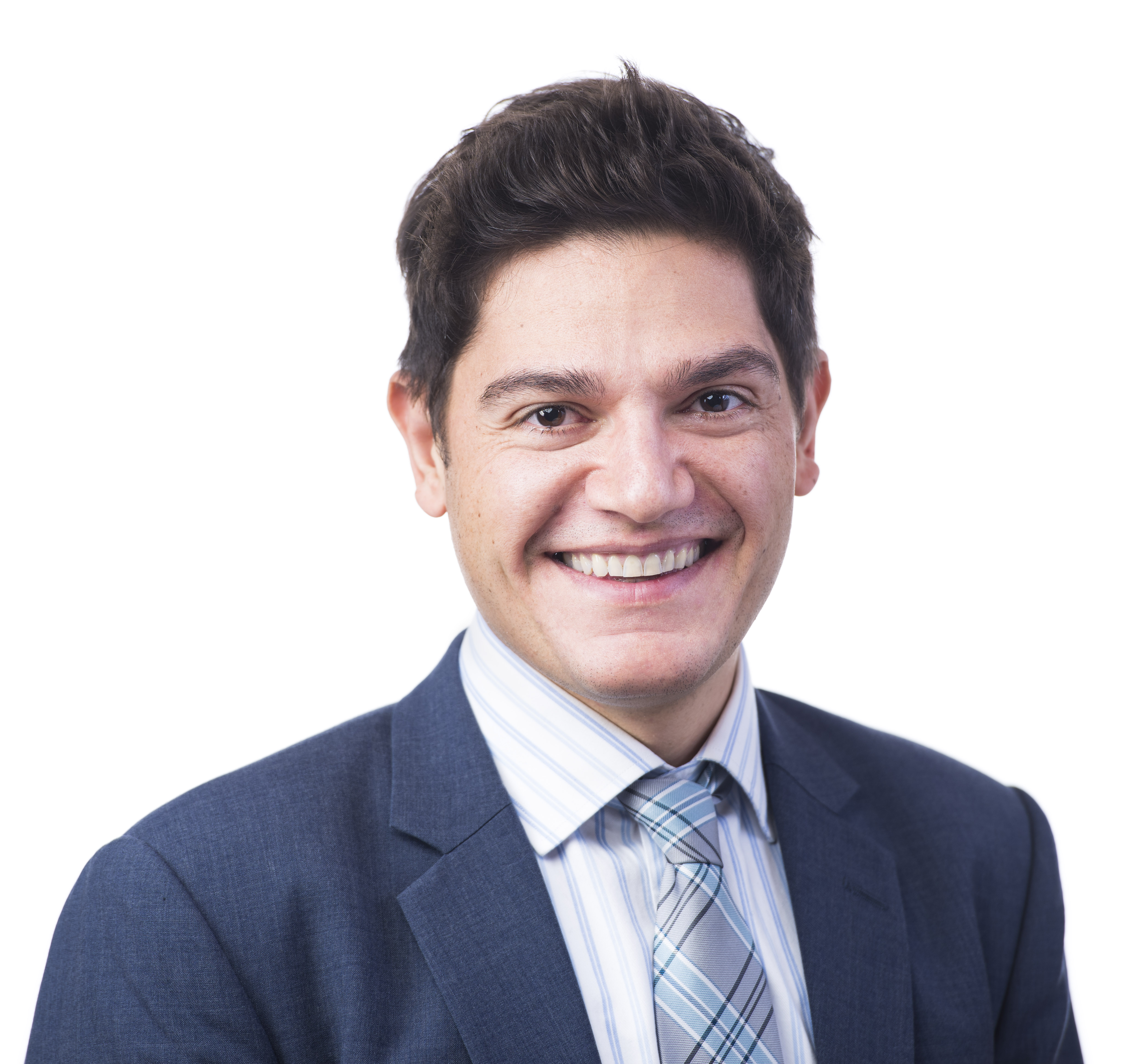 James Kondopulos
Q: How should accommodation around health issues be handled?
A: "If an employee has, for example, a compromised immune system or has a chronic respiratory problem or condition [that could be an issue] because then there may be protection for the employee under the employment standards legislation and the employee can insist on not coming to the job site. The employee can remain out of work away from the job site for as long as COVID-19 circumstances are in play.
"The employee with the medical condition can hold himself or herself out of work on the basis of human rights law and the argument would be 'I have a medical condition and I'm seeking reasonable accommodation of that medical condition,' and if the employer has allowed the employee to work from home for two-and-a-half months, it's going to be very difficult for the employer to argue it is an undue hardship because, guess what employer, you've been doing that for the last couple of months and yes, it may not be ideal, it may cause you some hardship, but it's not undue hardship.
"The employer is obligated to accommodate the medical condition up to the point of undue hardship and that is a very high threshold."
Q: What about accommodation requests around childcare?
A: "[Accommodation may be required] if the employee has an unavoidable family obligation and serious interference with that obligation -- daycares have been closed and schools have been closed. In B.C., the provincial government has said schools will be opening and parents will have the choice of whether or not to send their children to school. If there are childcare alternatives available, it's going to be hard for the employee to argue, 'I have an unavoidable obligation, I need accommodation.'
"'Are there family members or friends or is there a significant other that could look after the children? Are there daycare options? What are the options for school?' That's how you're going to approach those issues.
"Under the B.C. Employment Standards Act, there's also a provision that if a parent has to be away from work to look after a child or to look after an adult who is a dependant because of some medical condition, the employer has to extend that COVID-19 leave for the duration of the COVID-19-related circumstances and [it's] unpaid leave."
Q: How should employers treat employees who don't respect social-distancing or face-covering rules?
A: "That becomes an issue to be addressed with the individual employee. In the workplace, there are different ways of approaching performance issues or failures to comply with the rules. You take it up with the employee and whether you do it as informal corrective efforts, the subject of discipline is something the employer has to assess on a case-by-case basis.
"You will have to think about whether it's a repeat contravention by the employee, you'll have to think about how serious the contravention is. You will have to think about your particular workplace and your particular culture. Is it usual to write somebody up for that kind of thing? But if you let things slide without addressing them properly, and appropriately, you don't want to be hit with the argument [of condonation or acquiescence] ."
Q: Are temperature checks allowed?
A: "Ordinarily, I would be concerned about temperature checks on privacy and human rights grounds. But I think in the circumstances, those privacy and human rights considerations have to yield to the safety considerations. In other words, safety trumps privacy.
"The B.C. human rights commissioner has come out and said as much, given the seriousness of this health crisis. Temperature checks are warranted and justifiable as long as proper steps are taken to protect the information collected."
Q: How should an employer respond if there's an outbreak near the workplace?
A: "[Employers should ask:] 'How close is that outbreak to our premises? Is there any interchange or interplay between our workplace and that area where there's an outbreak? For example, do we have employees that work at each facility so there's overlap?' It all has to be taken against the backdrop of what the public health authorities are telling [the public] and what WorkSafeBC is requiring.
"I imagine there will be isolated outbreaks from time to time that we'll just have to keep an eye on and take reasonable action in response to the circumstances."
Q: What should an employer do if an employee tests positive for COVID?
A: "The response will involve the employee leaving the workplace. The safety plan should make it absolutely clear that if an employee is feeling unwell, or has any COVID-19-like symptoms, they should not be in the workplace and it's important to have that individual removed from the workplace on an urgent basis.
"There will have to be some thought given to who the individual had contact with while on the job. In B.C., some restaurants are being allowed to open and the information of the patron is being kept by the restaurant for a limited period of time in case the patron has to be notified after the fact.
"If you are having visitors to the office, you need to err on the side of caution and minimize the number of visitors, but you will want to keep, for a limited period of time, the names and contact information of those individuals so they can be reached in the event of a COVID situation.
"It's not necessary to tell the person being contacted that Mr. X or Miss Y has COVID. Rather, the contact should be framed in these terms: 'We have reason to believe you may have been exposed to COVID-19 when you attended at the office on X date, please monitor potential symptoms and should any symptoms show, consult with a medical practitioner as soon as possible.'"
Q: Should employees take laptops home each day in case there's an outbreak?
A: "By permitting the individuals to take laptops and other equipment home, you are laying the seeds of an argument that remote work is part of the deal. The other consideration is: Do you want your confidential information going to the employee's home and coming back to the workplace? Now, that ship may have already sailed over the last two-and-a-half months.
"If there's a sudden announcement of 'Do not come back to the workplace,' I suppose the laptop could be put in a package and couriered over to the employee."