But employer could have done more to promote outplacement services, says judge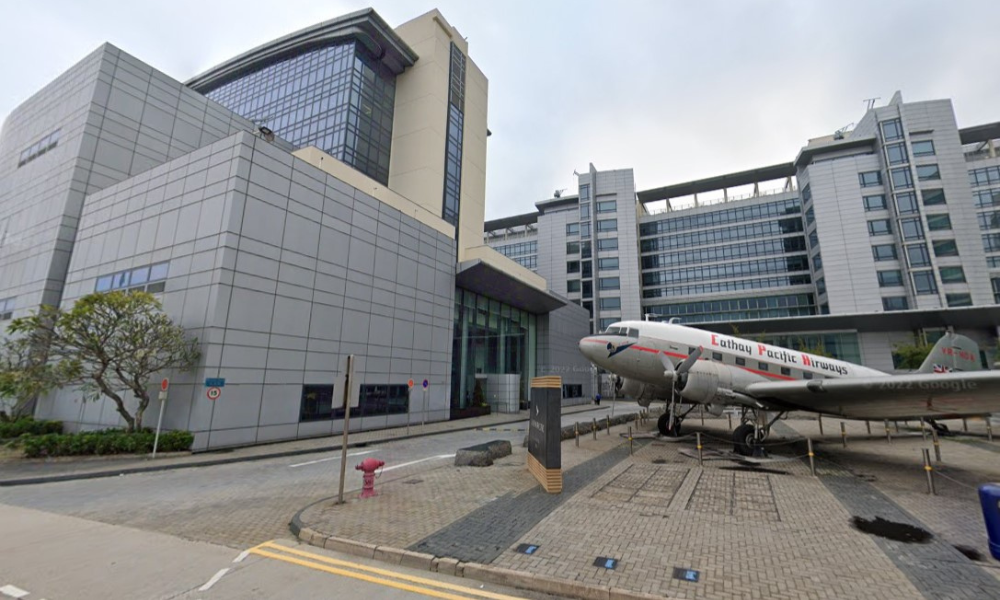 "Losing your job is not perceived as an opportunity for you to change careers at the expense of your employer."
So says Barry Fisher of Barry Fisher Arbitration and Mediation in Toronto, in referring to a recent decision out of B.C. that reinforces the importance of doing a proper job search as part of the duty to mitigate.
A long-time employee failed to look for a new position in her industry, and subsequently saw the amount of severance she was entitled to reduced — from 24 months to 21 months.
Pandemic leads to cuts
At 61 years of age, Frances Turcic Okano had spent her entire career at Cathay Pacific Airways, working in sales and customer service for 35 years. Most recently, she was manager of the Vancouver global centre.
Okano's monthly salary was $9,900 per month, along with a non-compounding allowance (NCA) and monthly pension contribution of 10 per cent of her salary.
When the pandemic hit, Cathay implemented a "Special Leave Scheme" (SLS) where employees received three weeks of leave that were deducted from their salary over four months. In June 2020, the airline implemented a second SLS that reduced salaries by set amounts. For Okano, it was a reduction of seven per cent until December 2020.
On Oct. 13, 2020, Cathay informed Okano that it was closing the Vancouver centre and her employment was terminated, effective Dec. 11, 2020. But the airline also asked her to handle the transfer of operations to its office in Manila, including training new staff and terminating 71 employees in B.C.
Okano's severance package included a refund of all SLS contributions made in 2020 ($10,692) along with outplacement assistance.
In November 2020, a third SLS saw salaries reduced from January to June 2021.
Okano's last day of work was Dec. 11, but she did not accept the severance package. In early 2021, she received the basic three-month severance required by the Canada Labour Code, which included the NCA but not the pension contribution. This added up to five months' pay since receiving her notice of termination.
Damages for wrongful dismissal
Okano sued for damages for wrongful dismissal. She felt that she was entitled to a restoration of wages, as well as 24 to 26 months' worth of salary in lieu of notice for her termination.
While Cathay agreed that Okano was entitled to damages, it disputed the wage issue and argued for 18 to 20 months' worth of salary.
Okano claimed she was entitled to payment of $10,692 for wages lost when Cathay implemented the first two SLS. But Justice Gary Weatherill said she accepted these schemes in exchange for her continued employment and there was no expectation that the reduction in salary would be reimbursed. Further, the severance offer to "refund all SLS contributions" did not constitute a contractual obligation.
It was then up to Cathay to demonstrate Okano had failed to mitigate her loss.
"The onus is a high one," said Weatherill. "[Cathay] must establish both a failure on the part of [Okano] to take reasonable steps to mitigate her loss and that alternative employment could have been found had she done so."
The airline submitted that there was ample evidence of available job opportunities, which Okano failed to investigate, so the notice period should be reduced by three months.
Weatherill agreed: "I find that [Okano] did not take reasonable steps to find alternative employment… [her] attempts to find new employment can best be described as 'passive.'"
Okano said she chose not to apply for jobs in the airline industry because she wasn't interested. As of May 2022, she had applied for 50 positions, with no job offers.
"In my view, it was incumbent upon [Okano] to explore available positions in the very industry in which she had spent her entire working career," said Weatherill.
The employer also submitted that there should be a contingency factor applied in case Okano found a job before the end of her notice period. The judge also agreed, applying a discount of 15 per cent.
"There is a real and substantial possibility that she will find a new job commensurate with her qualifications and experience at some point in time during the balance of the notice period," said Weatherill.
Given her age, length of service and management status, Okano was entitled to 24 months and received only two months' notice, found the judge. However, this was reduced by three months because of her failure to mitigate her losses — making her entitled to 19 months.
A recent decision in the Ontario Superior Court also highlighted the importance of the duty to mitigate.
Failure to mitigate
The shocking part of the case is Okano's failure to look for a job in the airline industry, says Fisher.
"All she had to do was send out 15 letters… I used to always tell my clients 'Just look for a job in your field, and then look for something else. No one's going to criticize you for looking outside your field, but you've got to include your field," he says.
The whole termination left Okano traumatized so she didn't want to go back to the airline industry, says Fiona Wong, an employment lawyer at Samfiru Tumarkin in Vancouver.
"The court disagreed with that because the court was like, 'Well, no, you do have a duty to mitigate, and part of that includes looking for alternate and comparable jobs,'" she says.
"Had she been able to look in both the airline industry and other industries for a middle-manager position, her duty to mitigate would have been met much quicker."
Documentation is important, says Wong, who provides clients with charts to record their job search.
"There's other ways to document those job search efforts; for example… Indeed automatically generates the history of the jobs that you've applied to," she says.
"A lot of the times, that's a major factor in helping employers put forth a settlement amount, and it is a big piece of evidence in wrongful dismissal suits in determining the amount of severance and damages to award."
In 2021, the Ontario Superior Court found a 73-year-old employee had no duty to mitigate.
Outplacement considerations
The severance package offered to Okano included outplacement assistance, but no further steps were taken by the employer or employee in this regard until Okano paid for services herself in May and June 2021.
But Cathay should have done more to ensure Okano understood the services were available — regardless of whether she accepted the severance package, according to the judge.
As a result, Okano was entitled to special damages in the amount of $1,764.
"The court did note that Cathay, as an employer, did have an obligation to make sure that the employee took advantage of their outplacement assistance, even if she didn't sign the severance package," says Wong.
Offering outplacement support is definitely a factor that entices people to accept a package, she says.
"Not only is it a nice gesture, it actually could help you prevent a wrongful dismissal claim because, in effect, you're helping them with the duty to mitigate and the sooner that your employee who's terminated finds a new job, and the quicker that they move on, the less that the employer would be on the hook for severance."
A common mistake by employers is including relocation counselling as part of the severance deal, says Fisher.
"They should make it absolutely clear: 'Accept our offer or not, we are providing this relocation counseling.' And it has a double-edged sword: If they actually use it, they might get the job earlier; and if they don't use it, it's wonderful evidence of a failure to mitigate."
If a fired employee refuses a re-employment offer, is that considered a failure to mitigate?
Alternatively, employers should consider sending any job opportunities they find to the employee on a regular basis, he says, noting the references to job opportunities at Air Canada and WestJet in the Cathay case.
"You flood the plaintiff with them: a, the plaintiff might get a job; and, b, if the plaintiff ignores them, that's another argument of a failure to mitigate."
It's annoying for the lawyer who represent employees, says Wong, "but for employer lawyers, by providing a list of those alternate, similar job opportunities, you have an argument that the employee is not doing enough to mitigate their losses."
In addition, employers should always give positive letters of reference, says Fisher.
"They always fight that: 'Oh, we don't have that policy.' Help the person. Don't make a reference letter a negotiating deal, say, 'Here's a reference letter, here's a lead' — help them get a job. It's in an employer's interest, no matter what the person did, to do everything possible to get that person reemployed."