Dentistry claimed employee faked applications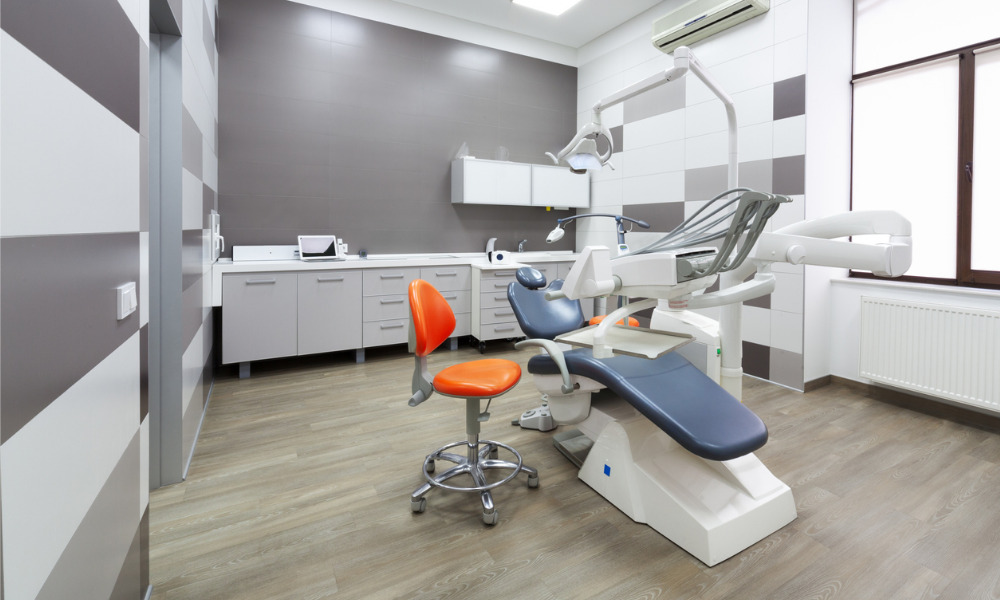 A recent decision in the Ontario Superior Court, Gracias v. Dr. David Walt Dentistry, highlights one of the key factors in wrongful terminations — the duty to mitigate.
In this case, the loss of income was challenged, unsuccessfully, by the employer.
Dr. David Walt Dentistry Professional Corporation fired Gracias on March 15, 2020, and paid her one week's pay of $1,507 in lieu of common law notice. However, the decision, released on May 17, ordered the employer to pay her $17,587, which amounted to three months of her salary.
What stood out in this case was the allegation that a 304-page PDF document from Gracias detailing her job search — which included 139 applications to various dental employers as a hygienist — was falsified. The employer accepted 37 as being above board but the remaining 102 were wrong.
However, the court took a dim view of this assertion.
"There was no purpose to fabrication, and it would be idiotic for her falsify evidence," wrote Justice Perell.
"If she needed to apply for every dental job posted on Indeed.com or elsewhere about jobs in the vicinity of her home in Markham, Ont., to prove mitigation, then why labour at fabricating 102 applications after the fact when making genuine applications was easily facilitated by the Indeed.com webpage and her own email account? Why include 43 applications after Sept. 16, 2020, at which time Ms. Gracias had accepted a job offer from Transitions Consulting? It is more plausible that the impugned emails are the product of mistake than of misfeasance."
For employers who wish to challenge the reasonableness of a job search presents a "pretty high bar to meet," says Aleksandra Pressey, lawyer and workplace investigator at Williams HR Law in Markham, Ont.
"This case... was very extreme so to go through the entire exercise, have somebody forensically analyze the PDFs, one wonders what the cost of that might have been, versus the gain that the employer may have had."
Understanding mitigation
"Essentially, the definition would be that an employee, following termination of employment, has a duty to recover their losses essentially or make efforts to do that. If you are claiming that you're at a loss due to a wrongful termination, you have a duty in employment law to make reasonable efforts to try to find or to fix that loss, so find new employment," says Lindsay Craig, associate at Sultan Lawyers in Toronto.
That duty also includes a stipulation that the terminated employee must conduct a reasonable job search to mitigate the loss of employment income.
But what constitutes reasonable?
Reasonableness does not mean perfection, says Pressey.
"An employee doesn't need to apply for and accept just any job; the employee is only required to apply for comparable jobs and that means comparable in terms of things like status, hours, remuneration, so they're not expected to accept something that's not going to be comparable at all to their previous position."
And the fired worker would not be forced to settle for anything in order to satisfy the duty, says Pressey.
"Usually, the common examples tend to be a sales manager or director who isn't going to be obligated to accept a position as a server in a restaurant to demonstrate they've mitigated because it's just not comparable, even though it's income coming in to offset the damages they've suffered. That wouldn't be fair, and that's what the courts are looking at here."
Contracts and agreements
While this duty applies broadly, it's not relevant in some instances, says Craig.
"If your contract, for example, is for a year, and your employment is terminated prior to that year, unless it specifically says so in the contract, you don't have a duty to mitigate; and the same is the case if your employment contract specifies the amount of termination pay that you receive, so, for example, in a termination clause, it says: 'Upon termination of employment, you will get your statutory minimums plus a few weeks or for however many years you've been there,' if it does that but it does not specifically state that you are required to also mitigate any damages or any loss of employment, then there also is not a duty, it has to be specifically stated in the contract."
When finalizing a termination agreement, some employers will offer more than ESA minimums as separation pay, according to Pressey, which will render mitigation unnecessary.
"When you're looking at the termination of employment, and the offer you want to make to an employee at the end of their employment, usually you want to offer them something more that they're entitled to, in exchange for them signing a full and final release, releasing the employer from any liability related to their employment."
"It's not uncommon to do one of two things, either make an offer and include what's called a mitigation callback, so essentially, say, 'We're going to give you this extra amount but if you obtain alternate, comparable employment within this period ,we're only going to give you 50 per cent of what's left over, obviously we're certainly not going to give you less than your employment standards, minimums,'" says Pressey.
Takeaways for HR
For HR departments looking to avoid costly unfair termination claims, it's important to carefully reviewing existing employment contracts, says Craig, especially considering recent cases such as Waksdale v Swegon North America, that have upended some termination provisions.
"There's so much new case law, particularly in terms of termination clauses, and that is where you'll set yourself up for the future in terms of terminating an employee so making sure that the clauses are enforceable, meaning that you are ensuring that you're providing an employee at least with their ESA minimums ... and then if you are going to provide any extra, being clear that there is a duty to mitigate as part of that within the contract," says Craig.
"You may want to just strategically say: OK, let's give them more than the minimums,' out of recognition of their work but to avoid potential claims in the future from that employee," she says.
The Waksdale case showed that even if one part of the employment contract contained one lone provision that breaches the Employment Standards Act, the entire contract is rendered void.
The decision "invalidated many termination clauses in Ontario, because they're linked to the termination-with-cause provisions now and how that's been interpreted, [and] has led to even in a situation where you're not terminating with cause, the entire termination provision being invalidated," says Pressey.
"You want to make sure that you've done that analysis and what your liability is there because if you don't have an enforceable termination clause, limiting the employee's entitlements to whether it's the ESA minimums or something more that the parties have agreed on, then you're looking at common law reasonable notice."