Employer had business reason for termination; different approach may have 'saved a lot of headaches'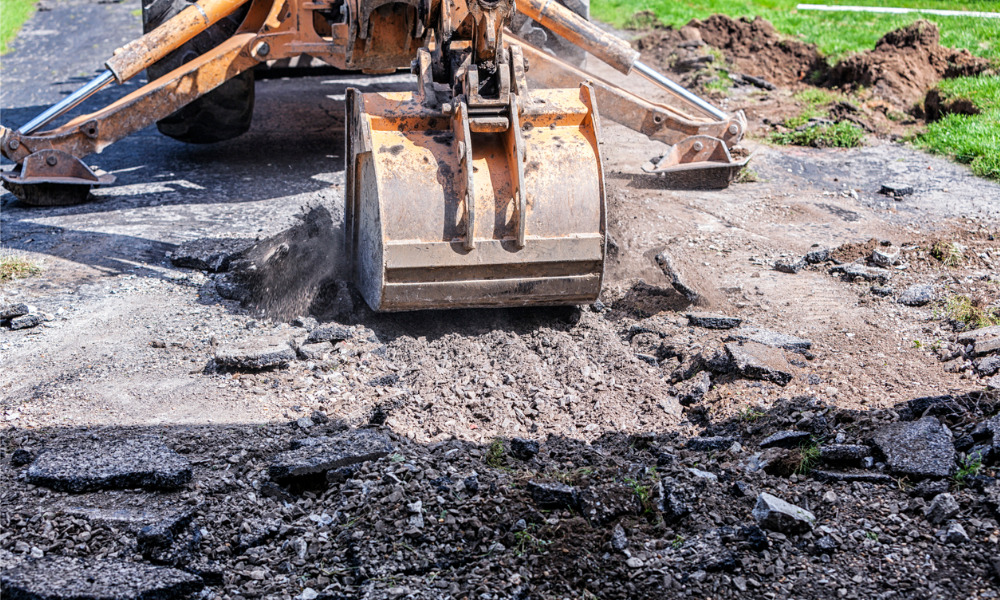 "Terminating an employee on a disability leave is dangerous, even when there's a legitimate reason to do it," says Dylan Snowdon, an employment lawyer and partner at Carbert Waite in Calgary.
"The red flag for employers shouldn't be one of 'You're allowed to terminate people on a disability so long as you have a good reason' – legally you can, but the question is, do you really want to?"
Snowdon's cautious attitude follows the Alberta Human Rights Tribunal's dismissal of a worker's claim that he was terminated because of a mental disability. Although the employer prevailed, it came after a long and onerous legal process in which no one emerged in a better position, he says.
Layoffs at construction company
The worker was a salaried construction superintendent for LMT Enterprises, a trucking, paving, and excavating company in Medicine Hat, Alta. He joined the company in 2012 as a supervisor and was promoted to superintendent in January 2015.
In April 2016, LMT held a staff meeting and told everyone that it was experiencing financial difficulties and would be laying off several employees, so they should look for other work. A few days later, the owner's son informed the worker that his role would be eliminated and he was welcome to move to a supervisor position at an hourly pay rate.
LMT established early on what was happening with the company, which put it in a good position when it had to take action later, says Snowdown.
"By giving advance notice to employees what was going on, even though they didn't have specific dates of termination yet, they were being transparent about their financial issues and what was to come," he says.
"A lot of companies will play their cards closer to the chest and blindside employees, but [being transparent] really lets employees know that termination of employment isn't a personal attack – it can really smooth things in helping the employer and employees come to a resolution on ending employment."
In late June, LMT auctioned off most of its construction equipment. On June 30, the owner's son met again with the worker to confirm the elimination of the superintendent job and that the supervisor position was still available. However, the worker didn't accept or reject the offer.
Medical leave
Later that same day, the owner barged into the worker's office and interrupted a meeting with aggressive language. According to the worker, the incident was an acute event that caused his mental disability to deteriorate. He left work and went on medical leave, filing a workers' compensation claim for chronic onset psychological injury or stress from an abusive work environment.
In early July, the worker's doctor wrote a note stating that the worker suffered from stress and would be off work for at least four days.
Read more: A B.C. employer's consistent and measured handling of a stressed worker's medical leaves allowed it to successfully defend a discrimination claim.
The Alberta Workers' Compensation Board (WCB) rejected the worker's claim, finding that although the worker suffered from "brain anxiety/neurotic disorder" and adjustment disorder, the worker wasn't subjected to an abusive work environment or undue stress beyond what would be found in a normal workplace.
Since the worker hadn't accepted the supervisor position, LMT terminated the worker's employment on Aug. 10, issuing a record of employment indicating that the reason was layoff due to a work shortage. The worker was still on leave at the time.
Abusive work environment?
The worker filed a human rights complaint alleging that LMT fostered an abusive work environment. The worker said that he suffered from anxiety, post-traumatic stress disorder, and depression that were exacerbated by his work environment. He also claimed that the demotion to supervisor and then his termination while on medical leave were related to his mental disability.
In February 2017, the worker's doctor found that the worker's mental health issues were aggravated by the worker's belief that he had been mistreated by LMT, but he also speculated that a past waterskiing accident and a potential bereavement disorder after the death of the worker's mother could also have contributed to the worker's issues.
A WCB special investigation report later in 2017 included a diagnosis of "narcissism and difficulty coping with authority" and said that the worker was "more angry and upset with the way he has been sacked." It also cited witnesses who described the worker as having a tendency to berate and swear at people. This report agreed that the work-related stressors were not excessive or unusual.
The tribunal found that the worker suffered from a mental disability when he was off work between June 30, 2016, and his termination six weeks later. It acknowledged that normal stress wasn't a mental disability under the Alberta Human Rights Act, but it found that the medical evidence indicated that the worker suffered from "stress as a mental illness," which did fall under the act.
However, the tribunal found that the worker did not suffer from an individual adverse impact. His doctor indicated that he believed he was mistreated by his employer and that contributed to his mental health issues, but the doctor also speculated on other contributing factors, the tribunal said. Given the medical opinions on the worker's narcissism, anger, and outside factors, there were doubts about the worker's perception of his abusive work situation.
Read more: A BC worker's alcoholism was not a factor in his termination for bad behaviour, the BC Human Rights Tribunal has ruled.
The tribunal also found that the evidence supported LMT's position that it terminated the worker due to financial difficulties. The company informed all employees that there would be layoffs and the worker was told more than once that his position was being eliminated. In addition, LMT sold off its equipment and offered the worker another position. LMT's financial difficulties affected all employees, not just the worker individually, said the tribunal.
"They had a series of meetings and information provided to employees about what was happening so that there really was a depth of communication reflecting that employment was ending for a large number of employees," says Snowdon.
The same evidence indicated that LMT's financial situation was the determining factor in its decision to lay off staff, which was consistent before and during the worker's medical leave, said the tribunal. Since there wasn't an abusive workplace environment, there was no evidence that the worker's mental disability was a factor in any of LMT's decisions, it said in dismissing the complaint.
Cautionary tale for employers
Although LMT came out on top, Snowdon says that the matter is still a cautionary tale for employers, as the process – which likely involved conciliation meetings, a human rights investigation, and settlement discussions – dragged on for more than six years with accompanying legal fees.
"With the benefit of hindsight, there was probably a variety of different ways they could have handled this and approached the termination from a perspective of trying to be more collaborative, pay a severance, get a release, and sort it all out," says Snowdon.
"I'm guessing that LMT wishes they had taken a different approach, as they probably could have saved themselves a lot of headaches.
"The decision says that LMT is the winner, but I look at this and I think no one was a winner."
See Hoefman v. LMT Enterprises Ltd., 2022 AHRC 43.