Employer's handling of stressed worker's medical leaves and return to work was well-executed: lawyer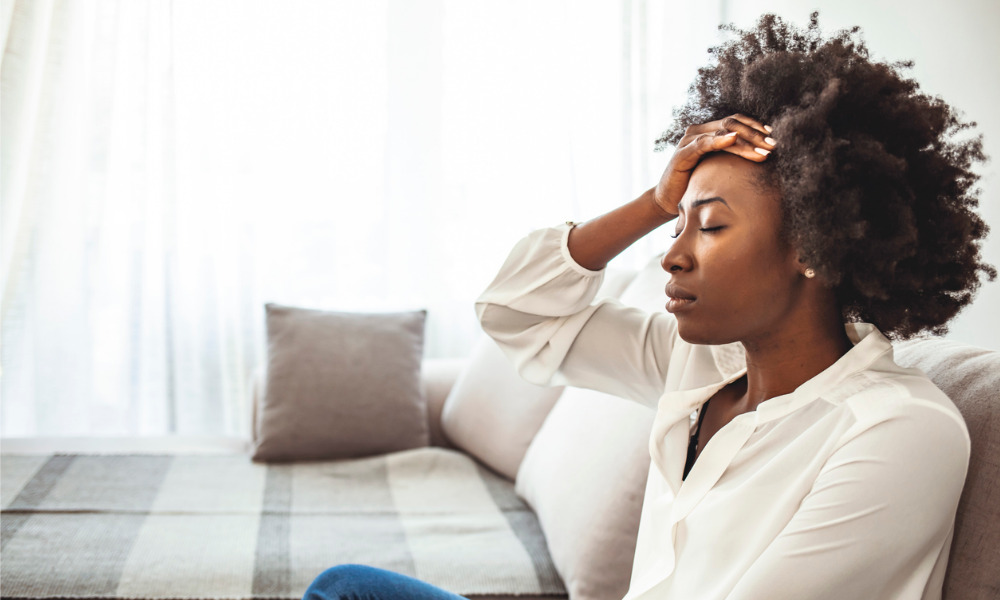 The B.C. Human Right's Tribunal's recent dismissal of a worker's mental disability discrimination claim is a good example of an employer who did just about everything right in the accommodation process, says Melanie Samuels, an employment lawyer and partner at Singleton Reynolds in Vancouver.
"They were very consistent in their approach and they were constantly in communication [during the worker's medical leave], and then when she was ready to come back, she came back," says Samuels. "That, to me, is the defense of the whole claim."
It all started when Cheryl Jardine, a supervisor/scheduler for a home support program with the Interior Health Authority (IHA) — a regional health authority based in Kelowna, B.C. — started finding her role too demanding. She also operated a horse farm on her property, which required significant work. Starting in 2012, she took on caregiving duties for her husband, which added to her workload and stress.
Read more: A worker's stress related to performance issues was situational anxiety, not a mental disability, says a tribunal.
Co-workers began pointing out mistakes and management started having concerns about her performance. IHA developed a written action plan outlining its performance concerns in late 2015.
Shortly after receiving the action plan, Jardine visited her doctor, who assessed her stress levels and issued a note directing her to take one week off work for medical reasons. However, her personal life continued to become more stressful and IHA noticed more issues with her performance.
Jardine's doctor determined that she needed rest "to treat temporary limitations" tied to her concentration, memory, and judgment and should remain off work until July 25, 2016, when she could return on a two-week graduated plan with no physical or cognitive limitations, but she told IHA that her workload and personal stressors were still a problem.
In August, Jardine's doctor completed a form stating that she was experiencing an acute reaction to stress and a reduced workload would help. The doctor recommended Jardine only work four hours per day for the next three months and her limitations would be permanent if her workload remained unmanageable.
IHA was concerned about inconsistencies between the medical documentation in July and August so it decided that it needed more medical information. IHA sent her home after discussing the matter with her on Aug. 10, as it had no modified work that wouldn't trigger her condition.
Jardine was cleared for a three-week graduated return to work starting Oct. 11 and by Oct. 25, she was back full-time. However, her performance issues continued.
In January 2017, IHA met with Jardine to discuss her performance, but Jardine became more stressed. She mentioned having a "brain injury," but she didn't say that it affected her performance. The medical information IHA had confirmed that she was fit to participate in performance discussions.
Medical leave following discipline
On Feb. 1, IHA issued a letter of discipline and a two-day suspension for performance issues. Jardine didn't handle it well and she visited an emergency room on Feb. 8, obtaining a doctor's note saying she was unfit to work due to "anxiety/situation crisis."
IHA arranged for an independent medical examination (IME) in March. The report stated that Jardine had symptoms consistent with attention-deficit/hyperactivity disorder (ADHD) that would not improve without treatment. IHA developed a treatment program and put her on sick leave.
In December 2017, Jardine submitted medical information to the long-term disability (LTD) provider indicating she had no restrictions or limitations. IHA informed her that the information didn't support her continued leave and offered to help her back to work, but Jardine responded with a doctor's note recommending leave for medical reasons and the doctor was unable to predict her return. She didn't contact IHA herself for several months, as she felt she would be fired if she returned to work.
However, IHA checked in occasionally, which Samuels says is always a good idea when an employee is on medical leave.
"They were really consistent checking in with her and trying to get information from her because the employee also has an obligation to participate in accommodation," says Samuels. "And the employer can't be a mind reader — if you're an employer, you have to keep checking in and getting as much information so that you're also making an informed decision about what's next."
In November 2018, Jardine's LTD application was denied, so she contacted IHA about a return to work. She came back under a graduated plan on Feb. 11, 2019, and she continued in her role with IHA.
However, Jardine filed a complaint alleging that IHA discriminated against her on the basis of mental disability by failing to accommodate her and exacerbating her disability with an unmanageable workload from 2012 to 2016.
Employer's strong defence of allegation
IHA put itself in a good position to defend the claim by supporting Jardine's medical leaves and continuing to seek medical information aimed towards a return to work, according to Samuels.
"She never qualified for LTD, so that means the employer at that point could have said, 'OK, if you're not on a disability leave, you have to come back.' The tribunal found that they were respectful throughout the whole process and they never stopped asking for updated information and checking in with her. And then she ended up coming back."
The tribunal found that although Jardine's workload from 2012 to 2016 was challenging and stressful, there was no medical evidence that any adverse impacts were related to her disability. In addition, there was no reason IHA should have known that Jardine had a disability at the time, the tribunal said.
"If you have an employee who is just not acting right or there's a change in behaviour, it's incumbent on the employer to investigate," says Samuels. "But [Jardine] self-declared that these were related to work and home stress. One of the most important things that tribunal said is that stress from regular life is not a disability."
The tribunal also found that IHA discharged its duty to accommodate Jardine when it sent her home in August 2016 while seeking clarifying information, as the inconsistencies in the medical information at made it unreasonable to return her under the schedule recommended by Jardine's doctor.
As for the two-year leave, the tribunal found that IHA supported the medical leave and took steps to determine how to return her to work, such as scheduling an IME and providing her with an option to return to work after her LTD application was rejected.
The tribunal noted that Jardine acknowledged that she didn't want to return to work as she was worried about getting fired, which likely affected her intentions. However, IHA continued to support her until she chose to return and it only proceeded with performance management when the medical evidence cleared her for it.
Read more: More Canadians are viewing mental illness as a disability, according to an RBC Insurance survey.
The tribunal determined that there was no discrimination, pointing out that IHA returned Jardine to work when she was ready. There was nothing indicating that IHA's actions were informed by her disability or that her performance issues before 2017 were related to it, said the tribunal.
IHA's handling of Jardine's medical leaves and its attempts to return her to work show the importance of supporting an employee who may be having stress-related issues and finding out how to help, says Samuels.
"Dig deep, to get the information so you're making an informed decision and be kind, have compassion for whatever the person's going through. It's hard to distinguish between performance issues and when someone can't do their job because of a disability, so you have to look hard at what's really going on. The only way you get that is by getting medical information and sitting down with the employee face-to-face to figure out what's happening. Get the employee's input, both on what's happening with them and how they want to be accommodated."
See Jardine v. Interior Health Authority (No. 2), 2022 BCHRT 7.