Survey of 9,600 workers shows need for better tools and training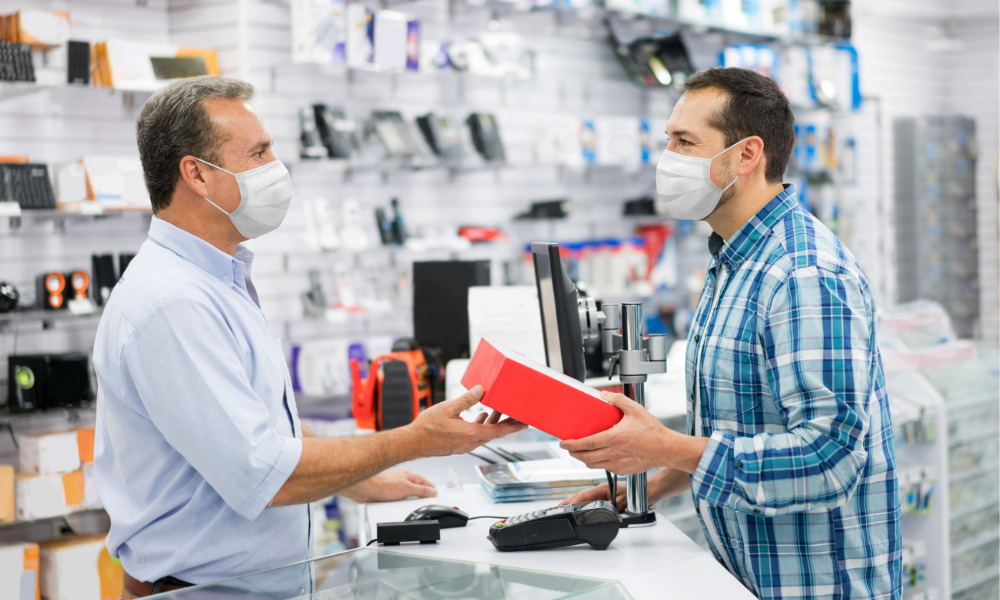 In looking at how the pandemic is having an impact on workers, much of the research has revolved around knowledge workers and leaders. Endless surveys have detailed how people are coping working from home or how managers need to show more empathy during these difficult times.
Not enough has been devoted to the experiences of front-line workers, according to Microsoft, which recently delved into this area --- and how technology can improve their lot --- in its latest Work Trend Index.
"The front-line workforce, which represents nearly two billion people worldwide, is the backbone of communities and economies around the world. In fact, 88 per cent of organizations employ people in front-line roles," says Emma Williams, corporate vice president of modern work engineering at Microsoft. "When front-line workers say something's not working, we can't afford to ignore them."
Essentially, "a strong front line means a better bottom line [and] aligning the business with the needs of employees is actually going to produce not only happier, better employees, but really better outcomes," says Jared Spataro, corporate vice president of modern work at Microsoft.
"From healthcare to hospitality, the manufacturing floor to the retail sales for these workers have weathered incredible challenges. We're talking about health risks, labour shortages, supply chain issues, and more."
Stress on the front lines
In surveying 9,600 front-line workers and managers in eight countries, Microsoft found that 58 per cent believe that work stress will either stay the same or get worse in the coming year (ranging from a high of 84 per cent in Japan to a low of 39 per cent in Mexico).
And front-line workers have turned to each for support, with 76 per cent feeling very bonded to co-workers because of shared stresses through the pandemic (69 per cent of non-managers and 86 per cent of managers). However more than 60 per cent say that leadership does not prioritize culture and communication (57 per cent of non-managers and 68 per cent of managers).
And these numbers are even higher for front-line managers, says Spataro.
"Not only are front-line workers themselves feeling the stress, but think about department heads, store managers and shop floor advisors — they are incredibly important at this moment of stress. Because they're the glue between corporate and its employees who interact with customers… they boost morale, they ensure that business strategy that comes from the top is actually executed on the ground. And the research shows that not only is there more to do, but that these managers are an important leverage point, they make a very big difference for how front-line employees themselves feel."
Last year, several groups called for improved pay and benefits, and greater protection, for workers on the front lines.
Combatting the 'great resignation'
In addition, 51 per cent of front-line workers in non-management positions don't feel valued as employees.
"We really do feel that culture and communications are going to be really important to help with employees' well being overall," says Spataro.
In looking at the top five reasons why front-line workers are considering a job change, making more money is number one, followed by better work-life balance, not receiving a pay increase, seeking better benefits and more flexibility in how they work.
Front-line workers are really at an inflection point, so now is the time to act, says Spataro.
"There is a reshuffling, there is a rethinking, but this is an incredible opportunity for companies to take the moment to really analyze what's happening and to really understand that they can create a work environment and work culture that's very attractive and supports employees, they can be a talent magnate at this very moment, when the stress is very high."
Burnout is a top reason why front-line workers are leaving their jobs, according to an Axonify survey of 2,500 employees from a range of industries including retail, grocery, finance, banking, insurance and professional sales.
Tech tools help combat stress
And while pay (64 per cent) and vacation (50 per cent) rate highest for helping people to reduce work stress, better technology comes in third (46 per cent) — ahead of other offerings such as mental health and well-being benefits, finds Microsoft.
Despite their essential role, front-line workers have traditionally been underserved by technology, he says.
"The story that we all are very familiar with at this point is how the pandemic accelerated the technological transformation for information workers, those folks who went home and use things like video conferencing. But our research shows today that we're now at a very similar inflection point for these front-line worker roles."
When asked what technology solutions could help with reducing workplace stress, the number one choice was team scheduling (37 percent).
However, one-third of front-line workers say that they don't have the technology that they need, especially in non-management roles and in hospitality, health care and manufacturing, finds Microsoft.
Plus, front-line workers feel the pressure to adapt quickly to new technology and don't always have what they need to actually figure out how to use it. A further 46 fear that they will lose their jobs if they don't adapt quickly and learn how to use the tools, and over half (55 per cent) have had to learn new tech with no formal training.
"We are getting this clear signal… that there is a moment for us to understand what's happening and to take action that will not only be good for our employees who work on the front line, but what we believe will make for a stronger bottom line," says Spataro.
And the pandemic has definitely increased tech behaviour, says Williams.
"Monthly usage of Microsoft Teams has, amongst front-line workers, grown 400 per cent since March 2020," she says, ranging from a high of 560 per cent in healthcare and 550 per cent in financial services to 321 per cent in manufacturing and energy sectors and 288 per cent in travel, transportation and hospitality.
Some examples of the newer ways Microsoft Teams is being used include healthcare workers during virtual visits, apps to boost productivity through scheduling and coordinated approvals in construction and manufacturing, along with "mixed reality headsets" and RealWear to allow for hands-free consultation on the factory floor with experts back at the office, she says.
Newer technology being introduced by Microsoft includes the Walkie Talkie app in Microsoft Teams and an IT-triggered audio alert for any misplaced devices in a manufacturing environment.