Better pay is not necessarily the top reason, finds a survey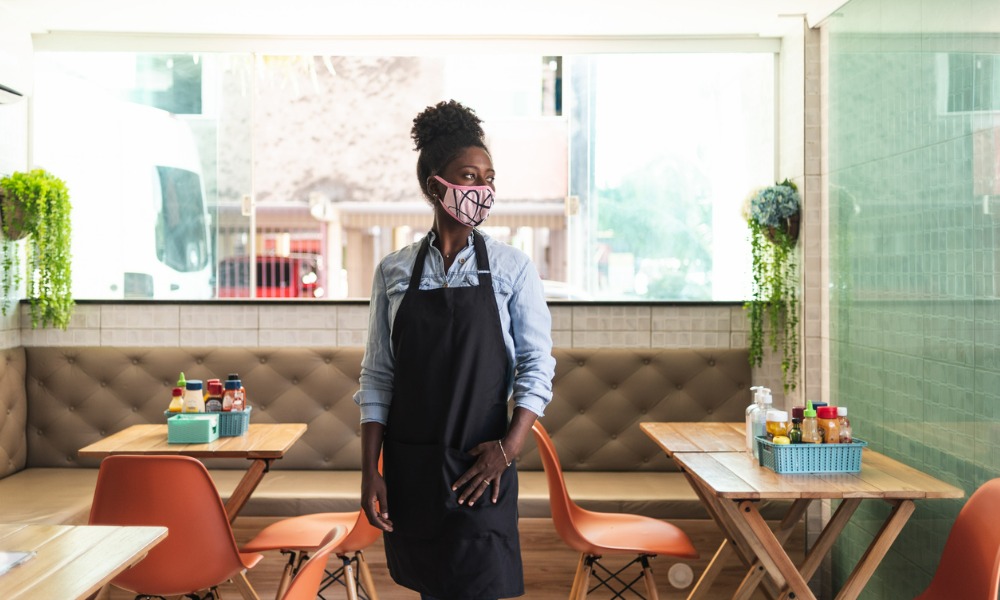 Nearly 50 per cent of frontline workers are preparing to leave their current jobs.
Why? Burnout is the top reason (58 per cent), according to an Axonify survey of 2,500 employees from a range of industries including retail, grocery, finance, banking, insurance and professional sales.
Other considerations include a lack of appreciation from management or peers (53 per cent), and a lack of interest in daily work (52 per cent), with poor compensation (52 per cent) coming in fourth.
There have been a lot of assumptions around why frontline employees are leaving their jobs, even before the pandemic, says JD Dillon, chief learning architect at Axonify, a training and communications company based in Waterloo, Ont.
"All those conversations tend to be assumptions around the motivations and cares of that workforce, and it tends to go straight at compensation, because we know a lot of frontline employees are not paid very well. That's 100 per cent true. But, at the same time, I think it oversimplifies the concept and I don't think gives enough credit to the workforce."
An earlier report suggested that minimum wage increases can actually raise unemployment levels because businesses often respond by laying off workers, reducing work hours or hiring less (or not at all).
The idea of being burned out in the frontline type jobs isn't new, but the pandemic took it to another level, says Dillon.
"And now with the idea of the great resignation/reprioritization, the labour shortages and things like that, we're seeing people more motivated and with more opportunities to act on a lot of factors that were already there."
Last year, several groups called for improved pay and benefits, and greater protection, for those workers on the front lines. very few employers boosted pay to support workers on the front lines.
Boosting engagement on the front lines
As further proof of the plight of front-line workers, their level of satisfaction with employer support (67 per cent) is much lower than that of office workers (86 per cent), according to Axonify.
And fewer than two-thirds (64 per cent) of store or branch employees are happy with their everyday work compared to office workers (81 per cent).
Right now is an opportune moment to improve the situation, says Dillon.
"Businesses over the last year and a half have already had to change how they function, with everything from curbside pickup to e-commerce to… self-service checkouts… the nature of the work has changed based on the way the economy in the marketplace has changed," he says.
"It's an opportunistic moment to take a hard look at how those changes inform or impact frontline employees, and what we can do to tweak the job experience in certain ways to deal with the big problems that people are citing that are driving them to have less than satisfactory experiences, or driving them to leave altogether."
As an example, there are hybrid roles. Retail employees could work at the store three days a week, and then work from home as contact centre agents the other two days, says Dillon.
"If we rethink some of the fundamental ways we leverage people within our operation and add the flexibility people are looking for that didn't previously exist, that makes the work more interesting."
Another example deals with burnout, with one expert recommending the importance of friends at work, he says.
"In frontline workplaces, they often legislate friendship out of the workplace, because it's focused on 'We come in, we clock in, we do our work, we clock out, we go home' without thinking about 'How do we create a sense of community and shared belonging in this environment where peers also appreciate one another, and are acting as part of a team?' So there's a bunch of factors that play into that idea of appreciation."
Training appreciated
Another way to motivate and recognize front-line staff is through training. Over one-third say they only receive training during big job changes like transfers and promotions (36 per cent) while nearly one-quarter say they rarely or never have additional training (20 per cent), finds Axonify.
When asked about access to skill development, less than half of the workers said they have access to developing career advancement skills such as management and leadership -- even though more than one-third had requested it.
But there's an appetite to provide training among employers, says Dillon.
"I think people want to provide more skill development, opportunity and training to frontline workers, they just need to find ways to do it that fit the reality of what a frontline worker experiences every day, in terms of 'You can't disrupt the operation, they're here to do the job,'" he says.
"Now, because of what technology and data can allow us to do, we can better manage that scale in order to provide people with better fit experiences."
And with so many employers having trouble recruiting and retaining people, they're likely going to have to build more of the skill internally moving forward, says Dillon.
"Things are shifting in a way where we can provide that career advancement opportunity through both internal training and formal education benefits and those types of offerings in a way that we couldn't even just couple years ago."
For all the upheaval that came with the COVID-19 pandemic, some of the basics of the workplace have remained true, such as the need for learning and development, according to Katie Ramoutar, manager of organizational development solutions at MHS Talent Development, in moderating an exclusive roundtable with Canadian HR Reporter.