'Bill 28 took a sledgehammer to the rights of CUPE education workers and all workers'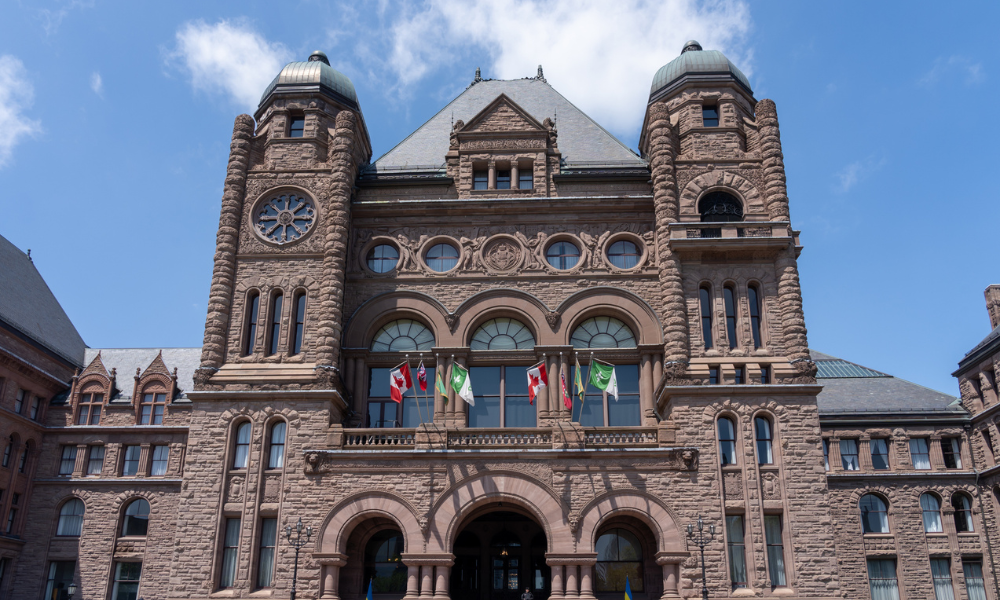 The two-day walkout staged by Ontario education workers is now over.
This comes as the Canadian Union of Public Employees (CUPE) has agreed to end the strike in exchange for Premier Doug Ford repealing Bill 28 and returning to the bargaining table.
This was a victory for union members, mainly women, who had been "overlooked, under-appreciated and legislated into poverty," says Laura Walton, president of CUPE, which represents 55,000 workers, in a media conference.
Read more: Ontario to introduce legislation to avoid education workers' strike
Ontario introduced the legislation to try to stop education workers in the province from going on strike as they had warned before October ended.
"The Conservative government's Bill 28 took a sledgehammer to the rights of CUPE education workers and all workers. They and all workers said no," said Lana Payne, Unifor national president, who joined CUPE in the media conference. "This is an important step for the premier to take to revoke this unprecedented attack on labour rights."
"If fundamental rights can be taken away from workers without recourse in the public sector then no one's rights are safe," she said, adding that the same tactic could be used in Ontario again, as well as in other provinces.
Read more: Mediation ends in Ontario, strike planned for tomorrow
In a letter sent to Ford on Nov. 6, Unifor said that the government's decision to introduce the legislation "is an egregious and needless assault on trade union freedoms" as it denies CUPE members their constitutional right to strike and their right to free and fair collective bargaining.
"Premier Ford, this legislation is excessive, imprudent and unfair," said John D'Agnolo, chair of Unifor Auto Council and president of Unifor Local 200; and Emile Nabbout, chair, Unifor IPS Council and president, Unifor Local 195, in the letter.
"The invocation of Section 33 of the Charter (the notwithstanding clause), in this circumstance, goes beyond the bounds of what is fair and reasonable in a democratic society. It ignores the history of challenging, but ultimately constructive labour relations that has benefitted this province. We demand that your government rescind this legislation, immediately."
Read more: CUPE threatens walkout by 55,000 members on Nov. 4
Now, CUPE education workers need "a fair collective agreement," says Payne.
The union has been calling for the provincial government to provide better job conditions for the workers. In its "Tell the Ford Conservatives: Don't be a bully" campaign, CUPE is calling for annual salary increases of 11.7 per cent for the members of CUPE's Ontario School Boards Council of Unions (OSBCU) – which includes custodians, maintenance and library workers, secretaries, early childhood educators, educational assistants, IT professionals – who are working in publicly funded schools across Ontario.
However, the government has offered raises of just two per cent a year for workers making less than $40,000 and 1.25 per cent for all others, reports CBC.
The education workers also want overtime to be paid at two times the regular pay, 30 minutes of paid prep time per day for educational assistants and ECEs, an increase in benefits and professional development for workers.
But the government wants to keep all other areas the same as the previous deal, and to institute a five-day "waiting period" for short-term disability, reports CBC. During that period, a worker would receive 25 per cent of their normal pay and 90 per cent for the rest of the 120 days.