Guidance now applies to all respiratory illnesses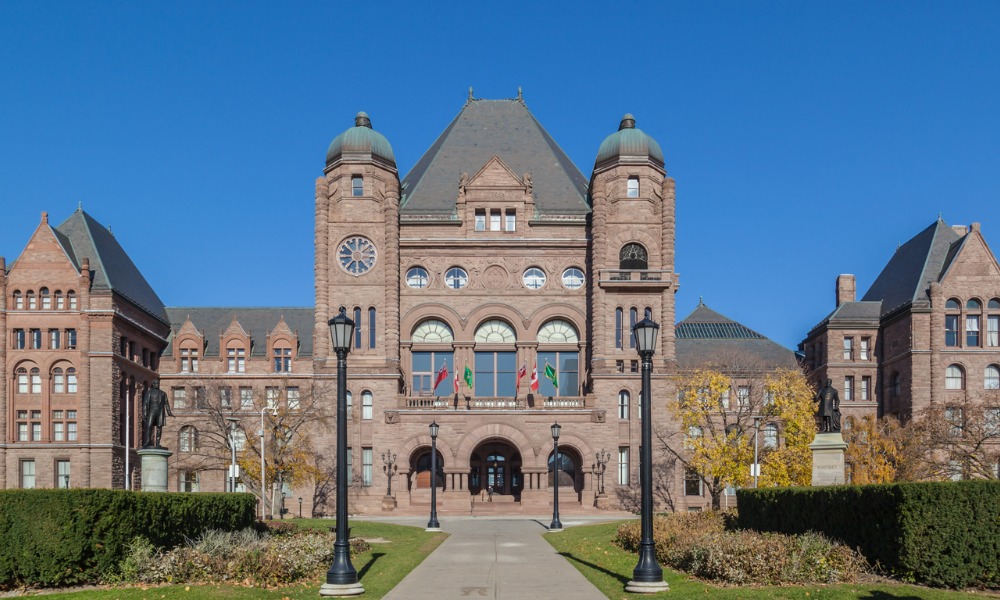 Ontario has updated its public health guidance to manage COVID-19.
The seventh wave of COVID-19 has plateaued, says Kieran Moore, chief medical officer of health, with some improvement, so it's about preparing for the fall and winter.
"The main guidance now for the fall has to apply to all respiratory illnesses, so we need to have an approach to decrease the transmission of RSV [respiratory syncytial virus], influenza and COVID."
As a result, someone who has tested positive for the COVID virus is no longer required to isolate for five days – including workers (aside from those in high-risk workplaces such as long-term care homes).
They should, however, continue to self-monitor for symptoms and wear a mask for 10 days when in public – and these could include flu symptoms.
"If you have symptoms of COVD or any other respiratory or gastrointestinal illness, please stay home, whether you have tested positive for COVID or not," he says.
If someone is experiencing symptoms of COVID-19 such as fever, cough or runny nose, they are requested to stay home from school, work and social events until the fever is gone and symptoms are improving, along with getting a rapid antigen test or, if eligible, a PCR test.
"If you have symptoms of any respiratory illness, stay home until your symptoms have been improving for at least 24 hours. If you have a fever, stay home until that fever is gone completely. If you've had gastrointestinal symptoms, please stay home until those have been improving for at least 48 hours," says Moore.
They should also wear a mask for 10 days after and avoid non-essential visits to high-risk individuals and settings.
The Ontario government recently announced it is extending the COVID-19 Worker Income Protection Benefit to March 31, 2023.
However, business members of the Better Way Alliance, an "ethical employer network," say they are disappointed with Ontario's decision to abandon the COVID five-day isolation period.
"There's nothing worse than a sick employee — unless it's your whole workforce," says director Aaron Binder. "Our members understand that a healthy workforce is key to thriving businesses. Removing the isolation period will increase the likelihood of COVID spreading in workplaces and make already challenging staffing issues worse."
Boosters introduced
As of today, the Ontario government has also expanded eligibility for COVID-19 first booster doses to children aged five to 11.
"While we are updating our public health guidance, preventing COVID-19 and other infections is vital to keeping our families, schools and communities safe and healthy," says Moore.
"I strongly encourage all Ontarians to take advantage of vaccine and booster doses that are recommended and available to them, which now includes the availability of a booster dose for children aged five to 11. Ontarians are also encouraged to protect one another by respecting public health guidance, including staying home and taking precautions if you are sick."
In looking at COVID-19 outbreaks, workplaces accounted for a much lower rate than the community, according to two recent studies.