But average hourly wages rise by 5.1%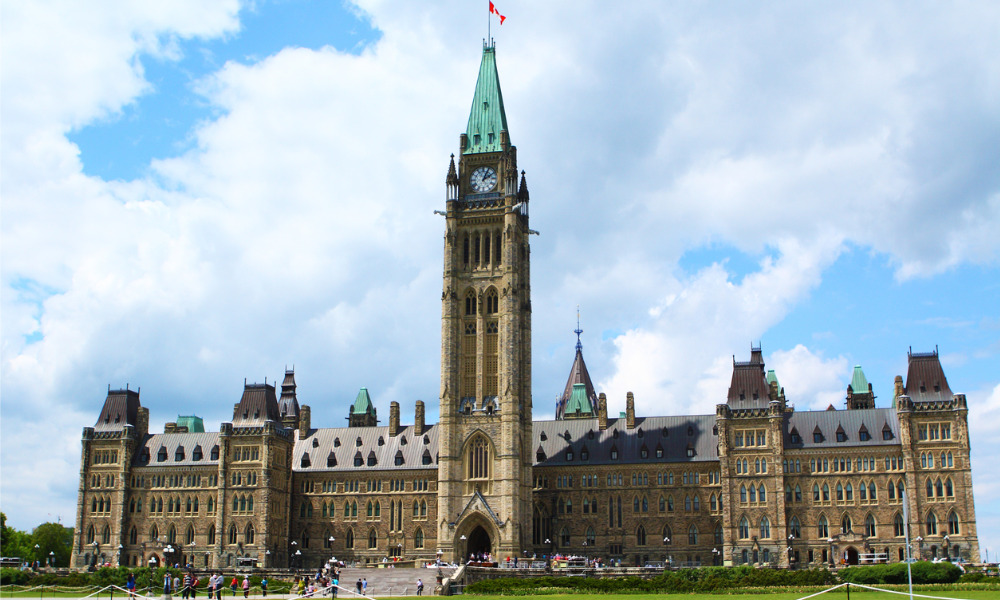 Unemployment rose slightly in May, marking it the first time it rose since last August.
At 5.2%, the number of those unemployed in Canada rose from 5% for five straight months from December to April.
Overall, employment was little changed last month as the economy lost roughly 17,000 jobs.
Employment fell by 77,000 for those 15 to 24, whereas 63,000 more Canadians were newly hired among 25 to 54 year olds, in the latest Statistics Canada Labour Force Survey.
For people who are 15 years and older who are employed, the numbers dropped by 0.3 percentage points to 62.1% in May. This figure comes as strong population growth in the month of more than 83,000 with a slight change in employment.
The numbers also showed an overall stagnancy as overall employment dropped by 17,000 after seeing growth of an average 33,000 between February to April, found statistics Canada.
A quick look at Canada's May employment (numbers from the previous month in brackets) from the Canadian Press:
Unemployment rate: 5.2 per cent (5.0)
Employment rate: 62.1 per cent (62.4)
Participation rate: 65.5 per cent (65.6)
Number unemployed: 1,093,000 (1,058,200)
Number working: 20,112,900 (20,130,200)
Youth (15-24 years) unemployment rate: 10.7 per cent (9.6)
Men (25 plus) unemployment rate: 4.3 per cent (4.4)
Women (25 plus) unemployment rate: 4.2 per cent (4.0)
Employment levels by province, sector
Provincially, the level of employment dropped in Ontario, Nova Scotia and Newfoundland and Labrador, according to the May survey, while Manitoba saw a slight increase in new jobs, which highlighted the provincial figures:
Newfoundland and Labrador 10.2 per cent
Prince Edward Island 7.2 per cent
Nova Scotia 5.7 per cent
New Brunswick 6.1 per cent
Quebec 4.0 per cent
Ontario 5.5 per cent
Manitoba 4.8 per cent
Saskatchewan 4.4 per cent
Alberta 5.7 per cent
British Columbia 5.0 per cent
Manufacturing saw a rise of 13,000 new positions, followed by 11,000 in other services and 4,200 in utilities. On the downside, 31,000 jobs were lost in the business, building and other support services sectors.
Good news for worker salaries
When it came to pay packages, average hourly wages rose 5.1% (up $1.61 to $33.25) in May, according to Statistics Canada. Total hours worked fell by 0.4%, but rose 2.2% from 2022 figures.
Underlining the slight change in employment numbers was a drop in self-employed employees at 40,000, while those working in both private and public sector remained steady.
For younger workers, the numbers were not so positive. Youth employment reached 57.6% in May, which represents a drop of two percentage points from its most recent high mark of 59.6% in March and April, that moderated an increase of 1.9 points between September to April.
May typically is the first month of summer jobs for younger workers, as for those 20 to 24, the rate for employment was 1.8 percentage points on a year-over-year basis from last year. For women, the high of 69.5% employment fell to 63.8% in May this year. It was lower than the May 2019 rate of 67.7% recorded for this age group.
Core-aged male workers (25 to 54 years old) saw a continuance of good numbers from recent months as 43,000 new jobs were created, after 18,000 in April. This corresponded to a rise of 0.3 points to 88.1% in May, found the survey numbers.