Legislation includes salary cap of 1 per cent per year for 3-year period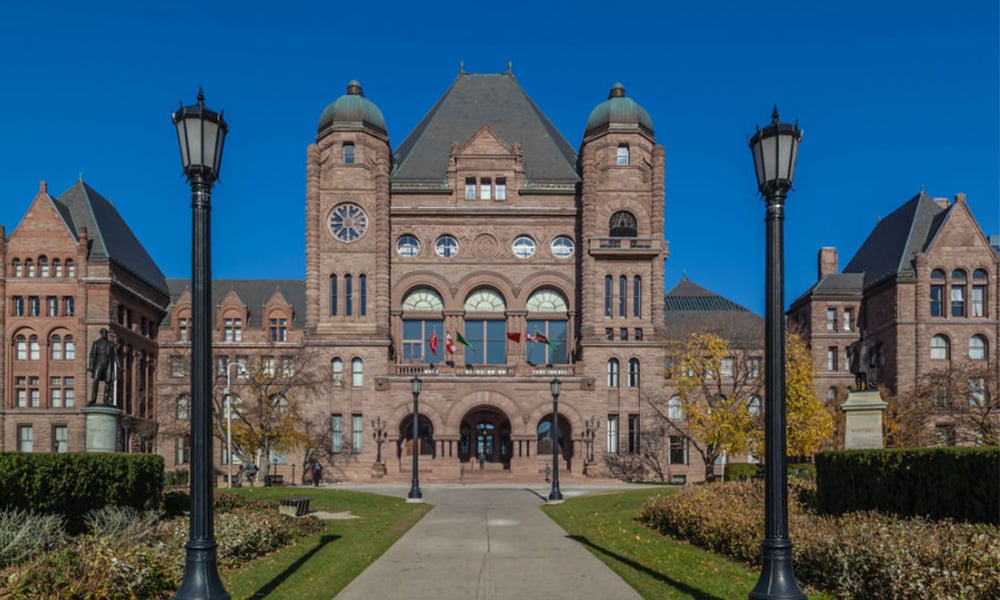 Frontline registered nurses, nurse practitioners, registered practical nurses and health-care professionals rallied last week in Ottawa calling for the Ontario government to repeal bills 124 and 195.
Under Bill 124, or Protecting a Sustainable Public Sector for Future Generations Act, 2019, no collective agreement or arbitration award may provide for an increase in a salary rate that is greater than one per cent for each year of a three-year moderation period.
The Ontario Nurses' Association (ONA) says the bill discriminates against female-dominated professions and interferes with the right to freely collectively bargain, in breach of their Charter rights.
"The pandemic has been hard on everyone on the front line. It's as if we're fighting two viruses: COVID-19 and the virus of disrespect so blatantly demonstrated by Doug Ford's Conservatives," it said in a Facebook post. "Bill 124 is punitive. It diminishes the value of our work and obstructs our access to fair bargaining and arbitration -- at exactly the moment when we are stepping up to keep our communities safe during this pandemic."
In June, a coalition of Ontario unions cited a recent Manitoba decision in claiming Ontario's Bill 124 should be repealed.
Bill 195
Meanwhile, Bill 195, or Reopening Ontario (A Flexible Response to COVID-19) Act, 2020, allows the lieutenant governor in council to provide for rules or practices that relate to workplaces or the management of workplaces. The lieutenant governor in council can also authorize the person responsible for a workplace to identify staffing priorities or to develop, modify and implement redeployment plans or rules or practices that relate to the workplace or the management of the workplace, including credentialing processes in a healthcare facility.
Passed into law in July, Bill 195 enables the province to extend the state of emergency and override any workplace rights of nurses and health-care professionals, says ONA.
"Front-line nurses working during the COVID-19 pandemic have not seen a wage increase that equalled the cost of living in more than a decade. Male-dominated professions, such as firefighters and police, were specifically exempted from the legislation," says ONA.