Sector, uptake of digital tools make big difference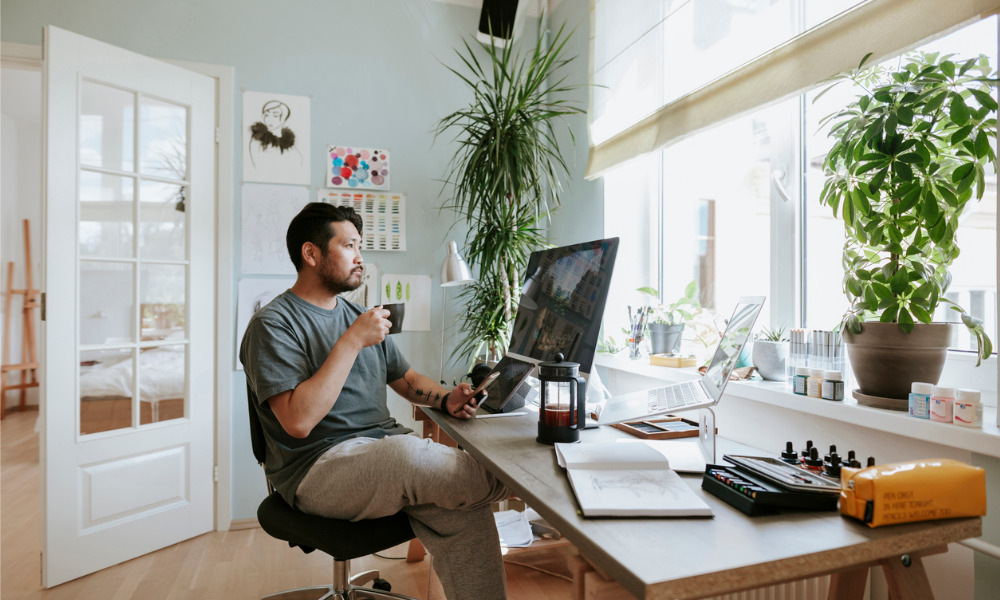 A little over two in three (66.7 per cent) business executives believe that work from home (WFH) or remote work will likely continue in some form, according to a report from the Economist Intelligence Unit.
However, employers are divided on how the new setup has impacted worker productivity.
While 13.2 per cent say they have witnessed a significant increase in productivity and 25.8 per cent say there is a slight increase in productivity, 29 per cent have seen a slight decrease and 3.6 per cent have seen a significant decrease.
Nearly three in 10 (28.5 per cent) have seen no change in the new setup, finds the survey of more than 360 business executives.
Companies with revenue of more than US$500 million are more likely to report slight (30.5 per cent) or significant (15.8 per cent) increase in productivity compared with those that earn less than US$500 million (20.6 per cent and 10.3 per cent, respectively).
The majority (61.3 per cent) of employers in financial services have seen better productivity from their workers who are working from home. However, the number is far lower among those in healthcare/life sciences/pharmaceuticals (38 per cent), retail (36.1 per cent), manufacturing (32.5 per cent) and transport (26 per cent).
Employers that are very supportive of the uptake of digital tools are far more likely to report an increase (64.6 per cent) rather than a decrease (17 per cent) in productivity. Meanwhile, those that are not supportive are far more likely to see decreased productivity (77.1 per cent) and very unlikely to see increased productivity (2.9 per cent).
More than six in 10 (63 per cent) of small and medium-sized businesses (SMBs) say automation allowed their company to quickly pivot as a result of the pandemic.
Ups and downs to productivity
Top reasons for increased productivity include:
Commute time has been eliminated, contributing to employee wellbeing (66.9 per cent)
Employees are able to work flexible hours instead of the traditional 9-5 (52.8 per cent)
Strong company culture has helped teamwork and communication (50.7 per cent)
The use of digital tools has enhanced collaboration (47.2 per cent)
Efficiency has been enhanced (46.5 per cent)
Unnecessary travel overseas and local commutes for meetings, etc., have largely been eliminated (43.0 per cent)
WFH eliminates distractions in the office, such as discussing non-work topics (40.1 per cent)
Work-life balance of employees has improved with WFH (38.0 per cent)
Nearly six in 10 (58 per cent) of workers worked in a hybrid model during the COVID-19 pandemic, and 83 per cent say that the hybrid model is optimal in the future, according to another report from Accenture.
Meanwhile, the top reasons for decreased productivity include:
Collaboration between team members has become difficult (70.6 per cent)
Working from home for months has taken a toll on the mental health of employees (68.1 per cent)
Employees have too many distractions at home (53.8 per cent)
Employees don't have access to tools for information management used in the office (38.7 per cent)
Employees are spending far too much time on video-conference calls and other calls, reducing the amount of time spent on completing tasks (37 per cent)