Vancouver tops list of preferred destinations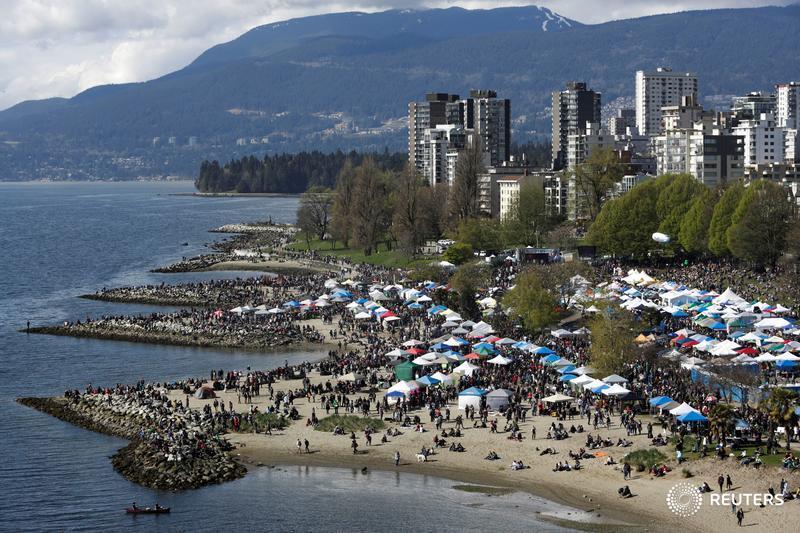 A majority of working Canadians are willing to relocate, with the right conditions and incentives, to another province or city within their province, according to a survey.
And the overall appetite for this kind of relocation has increased compared to 2014, found the survey released by the Canadian Employee Relocation Council (CERC).
One in five (18 per cent) working Canadians would relocate, for or a full-time job in another province — up five percentage points from 2014 — for a minimum period of two years, with relocation costs covered and a 10 per cent increase in pay.
Single male workers between the ages of 18 and 34 who have earned a university degree are the most willing to relocate for a full-time job in another city or another province. Millennials (those under the age of 35) show the greatest willingness to relocate for work.
"Clearly, there is a developing positive trend, particularly among young, educated professionals, to be mobile," said Stephen Cryne, CERC's president and CEO, "but housing costs are a growing consideration in key centres across the country."
The top three incentives motivating Canadians to relocate for full-time work include:
• a 20 per cent increase in pay
• a guarantee of returning to their current role within two years
• having their employer provide temporary housing until permanent housing is available.
Relocation incentives pertaining to housing accommodations have increased in salience the most, over the past four years (at 30 per cent, up 13 percentage points since 2014), found CERC.
Housing supports when relocating are considered the most important incentives among those willing to relocate: Half (51 per cent) of working Canadians say it is important for an employer to provide a tax-free housing allowance for up to six months, while four in 10 (39 per cent) said it is important for an employer to provide a non-taxable, interest-free loan of up to $100,000 for the purchase of a new home in the new location.
In terms of the preferred destinations for relocation within Canada, four in 10 (38 per cent) working Canadians rank British Columbia first, followed by Ontario (17 per cent) and Alberta (16 per cent). Similarly, the highest proportion of working Canadians (25 per cent) rank Vancouver as their preferred city of relocation, followed by Toronto (10 per cent), Ottawa (10 per cent), and Calgary (10 per cent).
The survey by Ipsos involved 1,185 working Canadians between April 27 and May 1.