Company opening more fulfillment centres, delivery stations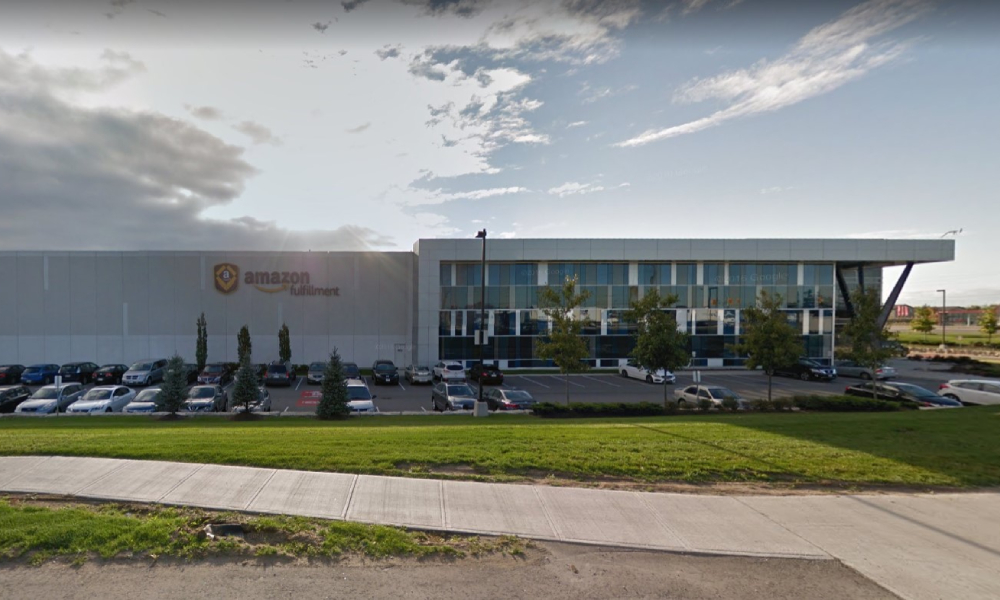 Amazon.com is planning to create 2,500 new full-time jobs in Ontario.
The company announced it is opening two new fulfillment centres in Hamilton and Ajax in 2021, bringing the total number of fulfillment centres in Ontario to 10 and 16 in Canada.
Amazon also recently added five new nearby delivery stations in Stoney Creek, Kitchener, Vaughan and Toronto (Etobicoke and Scarborough), which power the last mile of Amazon's order fulfillment process. Packages are transported to delivery stations from Amazon fulfillment and sortation centres, and then loaded into vehicles for delivery to customers.
"The new delivery stations will create hundreds of permanent, full-time and part-time jobs," says Amazon, which employs more than 21,000 full- and part-time employees at the company's fulfillment centres, corporate offices and development centres in Canada.
Full-time employees at Amazon receive "competitive" hourly wages, benefits that include medical, vision and dental coverage, a group RRSP plan, stock awards, and performance-based bonuses starting on day one, says the company. Amazon will also pay up to 95 per cent of tuition for courses related to in-demand fields, regardless of whether the skills are relevant to a career at Amazon. Since the program's launch, more than 25,000 employees across the globe have pursued degrees, says the company.
Hiring prospects in Canada appear to be on the rise for the next quarter, according to a recent Manpower survey.
Virtual career fair
Amazon also announced it will host a virtual 2020 Career Day on Sept. 16, giving attendees the opportunity to learn more about the nearly 800 corporate and tech jobs currently available in many Canadian locations.
Amazon will also mobilize 1,000 of its recruiters to provide 20,000 one-on-one career coaching sessions to attendees.
"With many people left unemployed by the economic impact of COVID-19 and searching for new jobs, Career Day is designed to support all jobseekers, regardless of their level of experience, professional field or background," says Amazon.
Canadian HR Reporter spoke with an expert recently to gain tips on how employers can hire remotely, successfully.
Amazon's Career Day also includes three hours of mainstage programming that will feature fireside chats, panel discussions and interviews with career-advice experts and Amazon executives.
2020 marks the first time that the career day is open to Canadian jobseekers. Last year, 17,000 people attended Amazon Career Day events in six U.S. cities – and more than 200,000 people applied for jobs in the week leading up to the event.