'The fact that it's employee-led really helps. We're not waiting for corporate to come along and tell us what to do'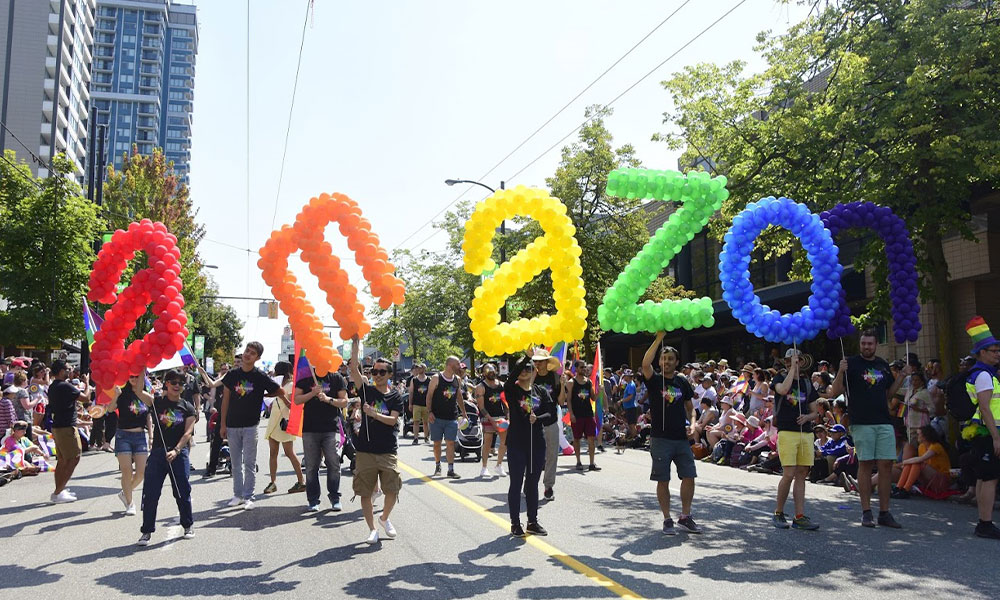 With large parts of the world moving to a digital space during the COVID-19 outbreak, some pride parades this summer are also going virtual.
In Vancouver, the annual event is held in August and this year, one of the corporate teams submitting a 60-second video to the virtual parade effort is an employee-lead affinity group from Amazon, called Glamazon.
"The way the Vancouver Pride Society stated it is that pride is not something that can be cancelled, the parade itself is transitioning to virtual. Pride is something that we're celebrating so they've invited us as a paying participant to take part in their virtual pride parade," says Eyal Naveh, software development manager at Amazon Canada in Vancouver.
The Glamazon chapter is also encouraging employees to digitally march on Pride day, and it's offering custom filters for online badges that show pride and support, 2020 T-shirts, pride facts on various Amazon properties and video panel discussions, says Naveh.
"We had somebody from our black employee network, we had somebody from Glamazon, we had somebody from two other affinity groups talk about why is it important to be an ally, why is it important to me that you as a straight cisgender white male, why is it important for me that you show support? It's still the white guy's game here, so allies are really, really important," says Naveh.
"We have Glamazon in every fulfillment centre trying to make sure that employees who are LGBTQ2+, anybody who's out of the norm, feels at home, that's our goal. We want to make sure that there's awareness, there's acceptance."
As the chapter lead for Glamazon, Naveh organizes various events throughout the year.
"The joke that we have is that we have our day job and we have our gay job," he says.
The Vancouver group was launched in 2014 and first marched in the parade in 2015.
"Last year we had a truck and we had almost 100 people march as part of our troop and I think that most of them were allies, which is awesome," says Naveh.
An online celebration — complete with a DJ and prizes — will also be offered to bring employees together later in the summer, he says.
In addition to celebrations, Glamazon offers support to employees and their families who may be struggling with identity issues.
"When somebody's child was going through something, I was approached by a colleague from a different group asking me questions. I don't have all the answers, but I did know who to ask and where to refer [them to]. When I have somebody come up to me after the parade and say, 'Look, this was my first Pride parade since I came out, I feel so good,' that's why I continue doing this because honestly, being out as a gay man in the corporate office in Vancouver is a non-issue," says Naveh.
But one of the greatest challenges while everybody is working remotely is to be extra creative to figure out how to bring people together, says Keri Topping, HR leader at Amazon Canada from Toronto.
"The fact that it's employee-lead really, really helps as well. We're not waiting for corporate to come along and tell us what we have to do. There's a lot more passion than when it's employees that have focused on their passion and brought it together."
Many other organizations are moving operations online by offering virtual campus recruiting, while a survey found that video conferencing, virtual coffee chats are the most popular for recruitment efforts by employers.