Construction industry needs additional 100,000 workers: CEO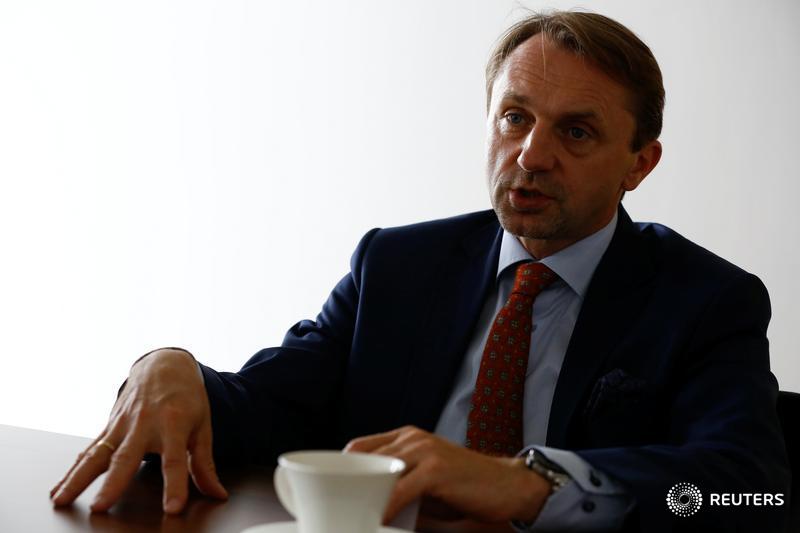 WARSAW (Reuters) — Poland's construction industry needs an extra 100,000 workers to handle a surge in public sector projects and save more companies from bankruptcy, the head of the country's biggest builder told Reuters.
Dariusz Blocher, chief executive of Budimex, which is owned by Spain's Ferrovial, called on the Polish government to increase visas for construction workers from non-EU countries in eastern Europe, such as Ukraine or Georgia, to three years, from just six to nine months at present.
Poland has started more public infrastructure projects in the past two years to build roads and railways in particular, as it uses up funds received from the European Union under the current EU budget which ends in 2020.
Blocher said construction companies are struggling to take advantage of the new business as they can't hire enough workers. Together with rising material costs, that is pressuring profits and could see a repeat of problems seen in 2011 when many construction firms in Poland ran into trouble as a series of contracts linked to the Euro 2012 soccer tournament went sour due to a surge in costs.
"This year, 2019 and 2020 will be crazy for the construction industry. In 2020 we will see the biggest accumulation of work," Blocher told Reuters in an interview.
"Some companies cannot withstand this, the bankruptcy ratio is growing. The industry is overheated and we are observing exactly what we faced in 2011. The only difference is that now we also have lack of workers," Blocher said.
Sixty eight construction companies in Poland became insolvent in January to April 2018 up 31 percent from a year earlier, according to a report by debt collection and insurance company Euler Hermes.
Blocher said construction companies have lobbied the government to ease regulations to make it easier to employ foreigners.
Budimex employs mostly Poles, but last year started hiring foreign workers, mostly from Ukraine as Poland cannot compete with other EU countries like Germany or Britain in attracting EUworkers.
Budimex's net profit fell 26 percent in the first quarter to 63.3 million zlotys (C$22 million), while its gross margin fell by five percentage points to 10.5 per cent, it reported in April, but some smaller rivals are doing much worse.
Budimex has switched focus to road building, where it can use more machines, and cut back on home building, which requires more labour.
"Even though profitability in the construction sector fell in the first quarter and is likely to decrease further, I assume that we will be having higher profitability than the industry," Blocher said. "But we cannot continue to swim against the current because we are running out of methods to fight rising costs."