'We have to say goodbye to some of you today and I'm deeply sorry for that': CEO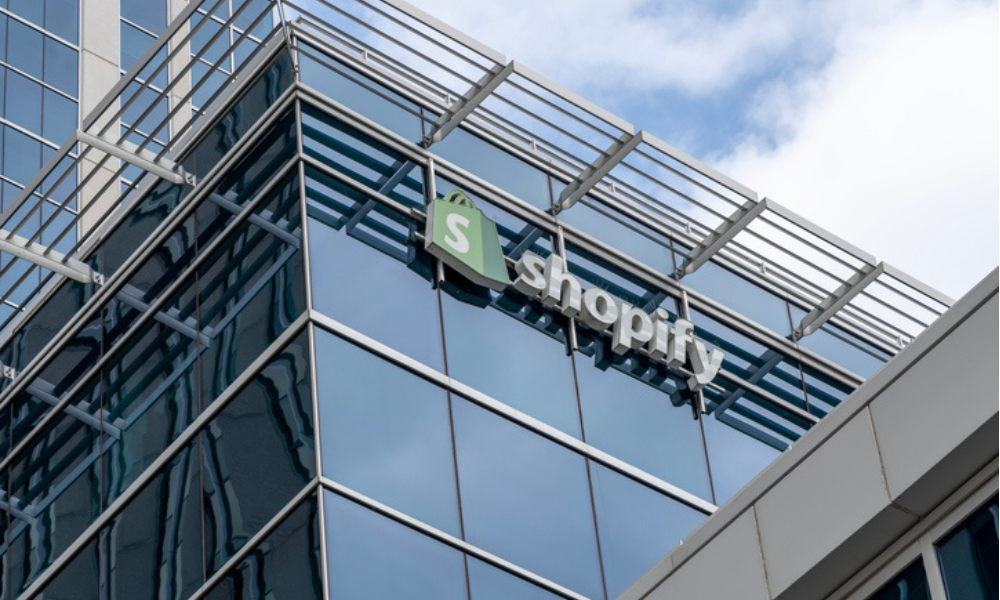 Shopify is laying off 10 per cent of its workforce or roughly 1,000 employees.
A blog post by CEO Tobi Lutke says the company gambled on significant growth and lost.
"Ultimately, placing this bet was my call to make and I got this wrong. Now, we have to adjust. As a consequence, we have to say goodbye to some of you today and I'm deeply sorry for that."
The Ottawa-based company was sending out emails to clarify if people's roles were affected, he says.
"For a company like ours this news will be difficult to digest. It will be even harder for those leaving today."
Misplaced bet
When the COVID pandemic set in, almost all retail shifted online and demand for Shopify skyrocketed. And the company hoped that those gains would continue after the pandemic.
"We bet that the channel mix - the share of dollars that travel through ecommerce rather than physical retail - would permanently leap ahead by five or even 10 years. We couldn't know for sure at the time, but we knew that if there was a chance that this was true, we would have to expand the company to match."
"It's now clear that bet didn't pay off," he says.
"What we see now is the mix reverting to roughly where pre-COVID data would have suggested it should be at this point. Still growing steadily, but it wasn't a meaningful five-year leap ahead."
Back in 2020, the company announced it would keep its offices closed until 2021 to prepare for a future that will see most of its employees work remotely permanently, according to the company's CEO.
'Generous' severance package
In looking to support staff through the coming weeks and months "as much as possible," Lutke said Shopify is offering a "generous" severance package that includes 16 weeks of severance pay, plus an additional week for every year of tenure at the company.
"We'll remove any equity cliff, and extend any medical benefits."
The company will also offer outplacement services with access to career coaching, interviewing support, and resume crafting, and continue to pay internet costs for the period.
GoodLife Fitness faced criticism in May after news broke that it has laid off 480 fitness instructors, citing the impact of restrictions during the COVID-19 pandemic.
"If you want, you can add your email addresses to a list that we will share with other companies looking for talent. And for those who find themselves drawn to the path of entrepreneurship, Shopify also covers a free account for everyone."
Any home office furniture it provided now belongs to the employee, he says, and a kickstart allowance can be used to buy new laptops.
Most of the impacted roles are in recruiting, support, and sales, along with "over-specialized and duplicate roles," and groups "that were convenient to have but too far removed from building products."