Mayor hopes move will encourage other employers to do the same to 'reinvigorate' downtown core, economy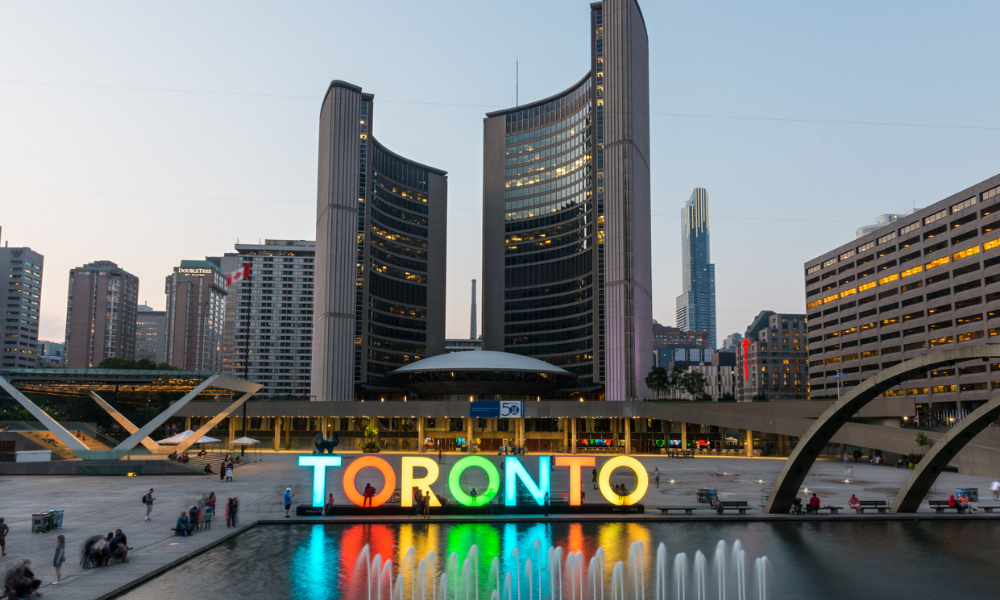 Workers employed by the City of Toronto are expected back in the office early next year.
The municipality has announced that by Jan. 4, 2022, it is welcoming back all fully vaccinated office staff who have been working remotely.
"By re-opening our buildings and bringing back our fully vaccinated office staff, the City of Toronto is leading by example and encouraging other employers to do the same. City staff have laid out a safe and cautious return to office plan and will continue to monitor the pandemic day by day," says Toronto Mayor John Tory.
"I am confident that this safe and responsible return to the office at the City and at major employers over the coming weeks will help ensure that Toronto comes back stronger than ever."
Toronto's office staff who have worked from home pre-pandemic account for roughly 25 per cent of the city's overall workforce of almost 33,000. Meanwhile, 75 per cent of the staff have never worked from home and have been working throughout the pandemic.
Toronto saw foot traffic rise by 62 per cent in the third quarter of this year compared to the second, although the downtown core remains about 80 per cent below pre-pandemic levels, according to a previous report.
Safety requirements
All office staff will return to the office at least three days per week, according to the city.
Every city office building will be open to the maximum occupancy possible, based on physical distancing requirements. And that capacity will increase as the pandemic recedes and physical distancing requirements are lifted by the provincial government.
Also, while members of council will have the option to attend council and committee meetings in-person or virtually, members of the public will continue to participate remotely until physical distancing measures are lifted.
A majority of employers have plans in place for a return to work — whether that means full-time in the office, a hybrid model or a completely flexible schedule — according to a survey released by ADP Canada.
Provincial and public health guidelines will also be in place, including mandatory masks, physical distancing, protective barriers and increased sanitization and cleaning protocols.
"Opening city buildings to the community in a safe and responsible manner is another major step forward in helping Toronto return to a more active and thriving city," says Tory. "I believe this is an important signal to other workplaces in both the private and public sectors that we can safely return and reinvigorate the economy and the downtown core in the process, and do so safely."
The move is part of "a careful plan that will be carefully implemented", he says, adding it's also a testament to the "extraordinary vaccination levels achieved by our employees."