'We want the return of workers to the office to be accompanied by a reinvention of the downtown experience'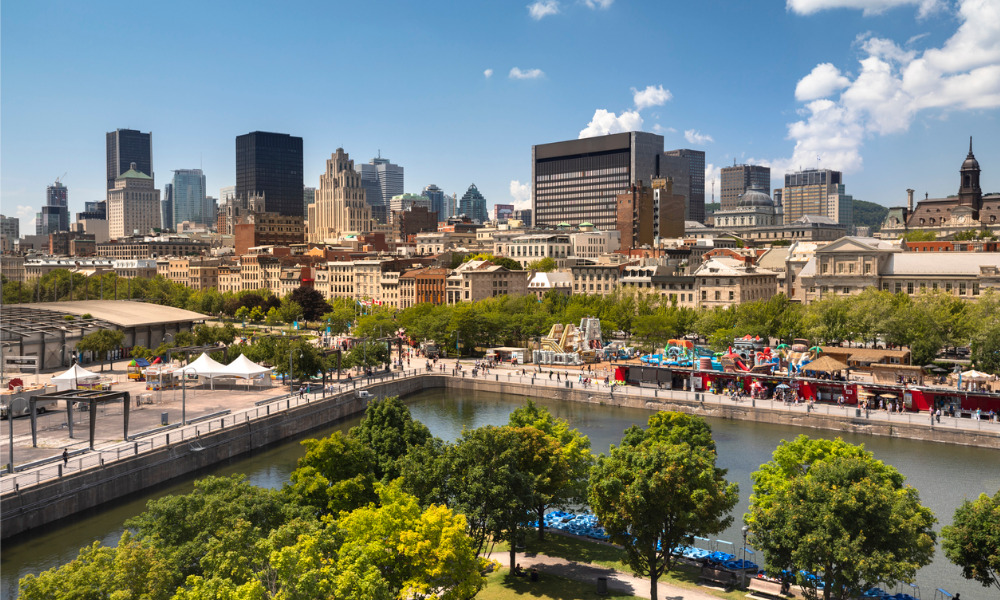 Montreal is hoping to entice workers back downtown with a new ad campaign.
Launched by the Chamber of Commerce of Metropolitan Montreal, the initiative hopes to reaffirm the role of downtown as a place to "come," "get motivated," "have fun" and "live" together. It uses slam poetry composed by a local artist to pay tribute to downtown Montreal's "creative and innovative character."
"The revival of downtown requires an ambition and a commitment that matches the challenge at hand. This sector has been particularly hard hit by the crisis and must once again become the nerve centre of the city's economy. With this campaign, we want the return of workers to the office to be accompanied by a reinvention of the downtown experience. The human experience of the downtown area is reflected through its shops, restaurants and multiple attractions. This is at the heart of our campaign and messages," says Michel Leblanc, president and CEO of the Chamber of Commerce of Metropolitan Montreal.
Company culture and informal discussions "are strengths for our organizations and are based on the ability to be physically in the workplace," he says. "The revival of downtown Montréal must be part of this new normal. Through this campaign, we hope to ultimately inspire residents, workers, employers and decision-makers to reconnect with Montreal."
A summertime survey by the chamber of workers and employers whose workplace is on the island of Montreal found that a majority were eager to return to the office (53 per cent). Seventy per cent said they were comfortable returning to the workplace, and the main reasons for wanting to return are to socialize (35 per cent), to take part in collaborative discussions (25 per cent), and to have more direct access to colleagues and superiors (15 per cent).
Employers that don't offer flexible work options may lose out on valuable talent, according to a recent survey.
That's because amid the COVID-19 pandemic, work flexibility and work-life balance have increased in importance for workers, according to a report from LinkedIn.
To encourage employees to return to the office, Montreal employers should offer a flexible schedule (75 per cent), have days when the whole team is present (60 per cent), and help pay public transit fares (39 per cent), found the survey of 1,779 people.
But some employers – such as GSoft in Montreal – have embraced a fully remote model.
Several initiatives to get people back downtown
The "I love working downtown" campaign includes several initiatives. For one, the chamber will work directly with downtown employers to resolve issues for the return of workers downtown, determine what needs to be done, and gather the resources to finance the required communication efforts and strategies.
Objectives include:
Drive the return to downtown of a larger number of employees, while respecting health measures and public health directives.
Increase the confidence of workers and employers and showcase the advantages of working downtown.
Reinforce the attractiveness of downtown as a place to work and convert workers into customers for area businesses.
The chamber also launched a call for projects to create and implement signature projects downtown that will attract workers and visitors. In total, there were 73 applications and eight were approved, to receive funding of $3.1 million.
The chamber is also working with different partners to develop a strategy to support deployment or promote solutions "that respond to the challenges of employers in managing their premises for office space downtown." These could include support services or tools for networking between downtown businesses that have extra space and other organizations seeking offices downtown or looking for co-working spaces.
In June 2021, IBM announced it would be merging four Toronto-based offices into a single flexible workspace to be located in the downtown core.