Survey finds many jobseekers not convinced increase to $15 makes sense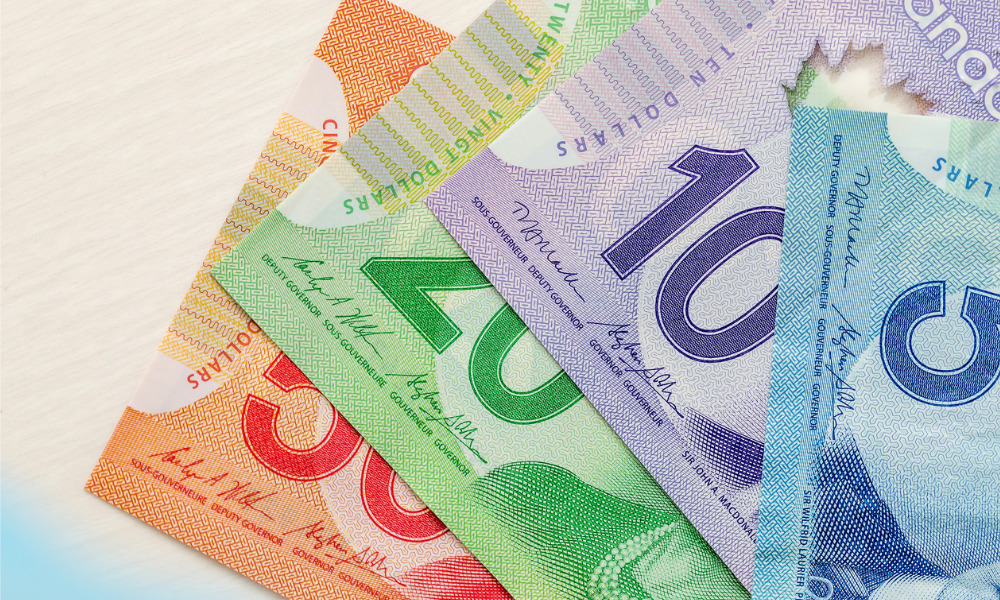 With the Northwest Territories raising its minimum wage as of Sept. 1 and Nova Scotia also raising its wage starting April 1, a report suggests these increases do little to lower poverty rates and can actually hurt low-income workers.
Minimum wage increases can raise unemployment levels because businesses often respond by laying off workers, reducing work hours or hiring less (or not at all), according to the report from the Fraser Institute.
For example, after examining Ontario's proposed 32 per cent minimum wage hike in 2018 and 2019, the province's Financial Accountability Office estimated employment would fall by 50,000 jobs.
Also, minimum wage increases have little impact on poverty rates. Why? Because most of those receiving minimum wage are young people who live in households with their parents, who already earn higher incomes, says the report.
"As an anti-poverty tool, minimum wage hikes are largely ineffective and can actually hurt the very people they're supposed to help," says Philip Cross, senior fellow at the Fraser Institute. "If governments want to help low-skilled workers and people entering the workforce, they should implement policies, such as competitive tax rates, which help businesses grow and create opportunities for Canadians."
Provincial increases
In recent years, all 10 provinces raised the minimum wage for workers, says the institute, even though just slightly more than one per cent work for more than five years at the minimum wage. The Northwest Territories minimum wage will increase from $13.46 per hour to $15.20 per hour.
Between 1981 and 2019, Ontario had the biggest increase in constant-dollar minimum wage at 49.9 per cent, followed by Prince Edward Island (46.6 per cent), British Columbia (44.2 per cent) and Alberta (41.1 per cent).
Increases in Nova Scotia (37.1 per cent), New Brunswick (27.5 per cent) Newfoundland and Labrador (26 per cent), Quebec (22.4 per cent) and Manitoba (21 per cent) during the same period were relatively lower, while Saskatchewan (0.4 per cent) trails all other provinces.
Restaurants Canada expressed disappointment with Nova Scotia's recent change, saying it undercut previous plans.
Higher minimum wages don't target low-income Canadians, but rather reduce employment opportunities for young and low-skilled workers, says the Fraser Institute.
"The goal of governments should not be increasing the share of employees earning the minimum wage. The goal should be creating labour market conditions so robust that most employees are earning more than the minimum. This was the case for Alberta, where only 1.7 per cent of employees were earning the minimum when the economy was booming in 2014. It is a sign of failure to have a large share of employees earning the minimum wage, such as Ontario where 10.9 per cent earned the minimum in 2014."
Reduced hiring?
Many business leaders and jobseekers alike do not like the idea of increasing the minimum wage in Canada to $15 per hour, according to a survey by Express Employment Professionals.
Nearly three-quarters (74 per cent) of business leaders do not support the move while 26 per cent think this would be a good idea.
When asked how a $15 minimum wage would impact their workforce, 51 per cent of business leaders say they would have to reduce their employee numbers, while 42 per cent say there would be no impact. Seven per cent say they could increase headcount with the change.
Any action on a $15 minimum wage should be weighed carefully, says Express CEO Bill Stoller.
"Despite making strides to repair the economy, many businesses are still struggling to recover from the COVID-19 shutdowns," he said. "Now might not be the best time to put their existence in further jeopardy. Everyone deserves a fair wage, and we see wages going up across the country as demand picks up again."
Among workers, 57 per cent support the increase to $15, while 43 per cent disagree, finds the survey.
While respondents in this group point to the increasing cost of living as a reason for their support, others are worried that a $15 minimum wage would cause the cost of living and the costs of goods to increase, which would essentially negate any benefit from higher wages. Others are concerned about the inability of small businesses to afford a higher minimum wage, causing them to close and lay off workers.
Reduced hiring is not the only potential negative impact of increasing the minimum wage, says Express franchise owner Dany Purdy in Abbotsford, B.C.
"At each annual minimum wage increase over the past few years, we immediately saw two impacts, the first being clients reduced their entry-level labour hours in the two months after the increase," Purdy said. "Second, in the two months before the increase, entry-level workers and average wage earners alike demanded significant wage increases over and above the minimum wage. Many workers with seniority and higher productivity than their lesser paid colleagues, were essentially disincentivized and demoted by the wage increase."