'We need layers of protection to keep Canadians safe'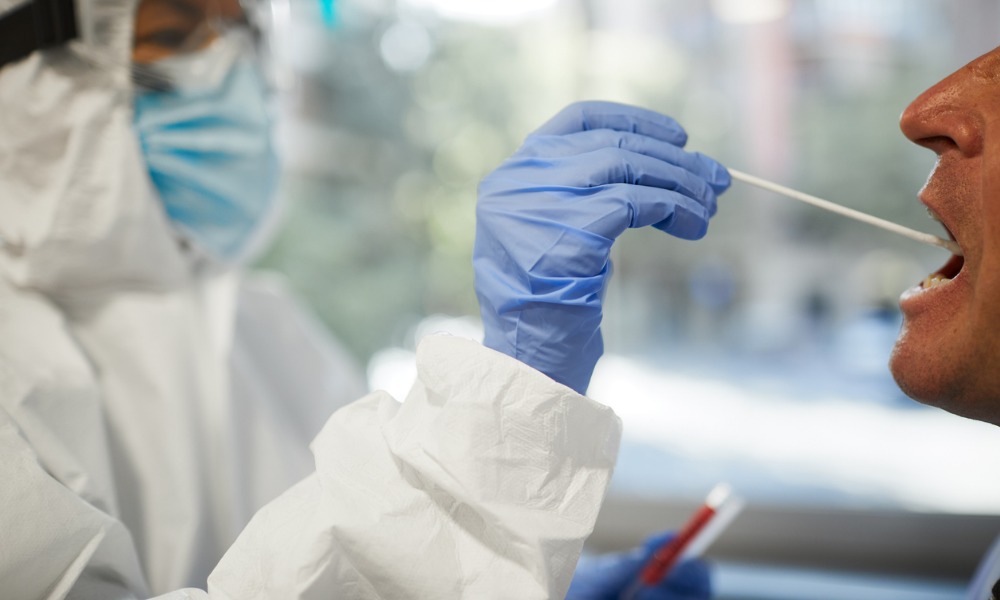 The federal government is encouraging employers to apply for free rapid tests for workplace screening projects.
Rapid tests will be available to employers through Shoppers Drug Mart locations, local chambers of the Canadian Chamber of Commerce and non-profit, charitable and Indigenous community organizations.
"As we continue to fight COVID-19, rapid screening is an important tool to protect Canadians' health and safety, and help our businesses of all sizes operate safely," says Mary Ng, minister of small business, export promotion and international trade. "Today's announcement ensuring rapid screening is more accessible is just one of many ways our government is taking a Team Canada approach — working with provincial and municipal partners to protect Canadians and support workers and workplaces through the pandemic and to ensure they can safely operate and have a strong recovery."
Evidence shows that rapid screening is an effective tool in identifying asymptomatic COVID infections in high-risk settings such as workplaces, says Trevor Neiman, director of policy and legal counsel at Business Council of Canada, in a LinkedIn post.
"By breaking the chain of transmission, screens offer additional protection to employees and communities."
EllisDon, Nutrien and Rogers are among the growing number of employers rolling out rapid antigen testing.
One million tests
The initiative builds on previous successful rapid testing projects supported by Ottawa, including the Creative Destruction Lab Rapid Screening Consortium. Across the country, these rapid tests have helped to identify and stop the transmission of over 11,000 confirmed cases of COVID-19.
Also, Canada has provided more than one million rapid tests to screen more than 100,000 close-contact employees across Canada in 58 organizations, according to the government.