Women twice as likely not to take time out during workday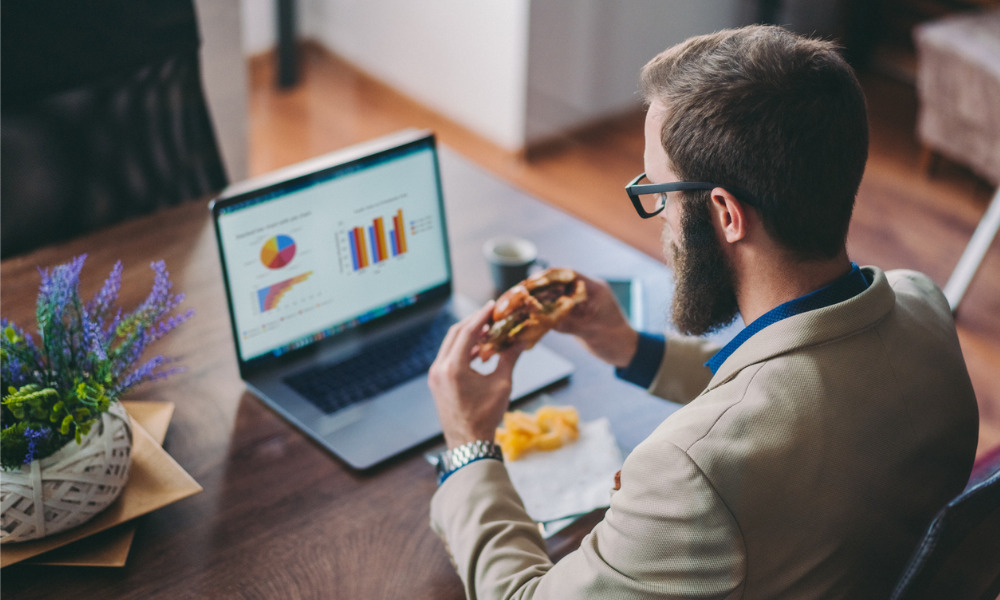 More than one-third (39 per cent) of employees occasionally, rarely or never take lunch breaks amid equal or higher job demands.
Overall, two-thirds eat at their workspace, with nearly a quarter feeling guilty or judged for taking a break during a workday -- despite the fact that 91 per cent of people report working just as much – if not more – than prior to the pandemic, according to a survey by Essity, a hygiene and health company.
Benefits to breaks
With this trend, workers are also missing out on the benefits of taking breaks, according to Tork's survey of 1,000 respondents in the U.S. and 600 respondents in Canada:
More than nine in 10 employees (91 per cent) and bosses (93 per cent) agree or strongly agree that taking a break is an important part of maintaining their mental focus.
Nearly all (94 per cent) employees feel happier when they can take a lunch break during the workday, and the same number of workers (94 per cent) agree that taking a break gives them a chance to take a step back and get a fresh perspective.
Nearly nine in 10 (88 per cent) employees and 91 per cent of bosses say they return to work feeling refreshed and reenergized after taking a break.
Also, more than nine in 10 employees say they are more likely to stay at a company where bosses encourage their employees to take a break.
Eight in 10 workers said they want to better balance work and family life in the future, according to an earlier report from ManpowerGroup.