Unmanageable workloads, lack of manager support partly to blame: survey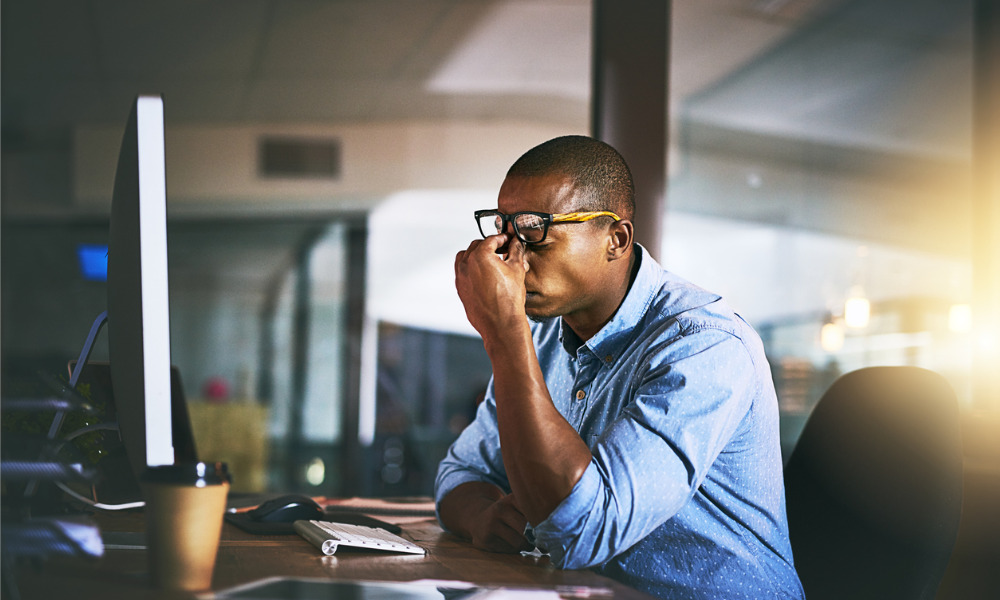 Many workers are experiencing burnout these days – and employers are largely to blame, finds a survey.
More than six in 10 (61 per cent) working professionals in the U.S. said they experienced burnout in 2020.
The top reason? An unmanageable workload (25.3 per cent) followed by insufficient rewards (15.7 per cent), a lack of control over work (15 per cent) and lack of support from managers (13.4 per cent).
Claiming that burnout is not a problem in the workplace (12.2 per cent) and unfair treatment (10.2 per cent) are also contributing factors, finds a survey of more than 3,900 respondents by blind, an anonymous community app for the workplace.
Tech, finance companies see higher levels of stress
The most burned out companies are Oracle (78.6 per cent), T-Mobile (76.5 per cent), Apple (76.2 per cent), Cruise Automation (75 per cent) and PayPal (71.9 per cent). The experience of employees in Splunk (70.6 per cent), Groupon (68.8 per cent), JP Morgan Chase (68.4 per cent), Wayfair (68.2 per cent) and Lyft (66.7 per cent) are also not great.
Meanwhile, the least burned out companies are Bloomberg (38.5 per cent), Intuit (42.1 per cent) and Zillow Group (44.4 per cent). Doing OK in this regard are Salesforce (48.1 per cent), IBM (50 per cent), SAP (52.2 per cent), NVIDIA (52.4 per cent), Intel (53.4), eBay (54.5 per cent) and Workday (57.1 per cent).
Based on job functions, those doing marketing and communications (74.8 per cent) are the most burned out, followed by finance and accounting (66.7 per cent) and sales/support (64.8 per cent).
Meanwhile, those with tasks in business strategy/operations (64.1 per cent), HR (59.6 per cent) and engineering and technology (59.5 per cent) did better.
Solutions
Canadians took about 40 per cent less vacation time last year, according to HR software company Humi, and the numbers are cause for concern.
"Vacation time is always important to maintain healthy work-life balance but especially in a pandemic environment, it's even more important to be able to take time to recharge, to take time to reconnect with family without the distractions of work because the boundaries between home life and work life have become blurred," says Andrea Bartlett, director of HR at Humi in Toronto. "It's important not only for overall better balance but also for preventing burnout."
FlexJobs also shared some ways employers can help employees with this issue:
Offer virtual mental health solutions.
Encourage teams to develop literal boundaries between professional and personal life.
Suggest that teams sign off from email and turn off work notifications after standard work hours.
Avoid imposing rigid work schedules.
Reduce or remove requirements for video conferences.
Encourage time-offs.
Offer paid volunteering time.
Create a "buddy" system.