Tool to assess psychosocial factors upgraded to align with international standard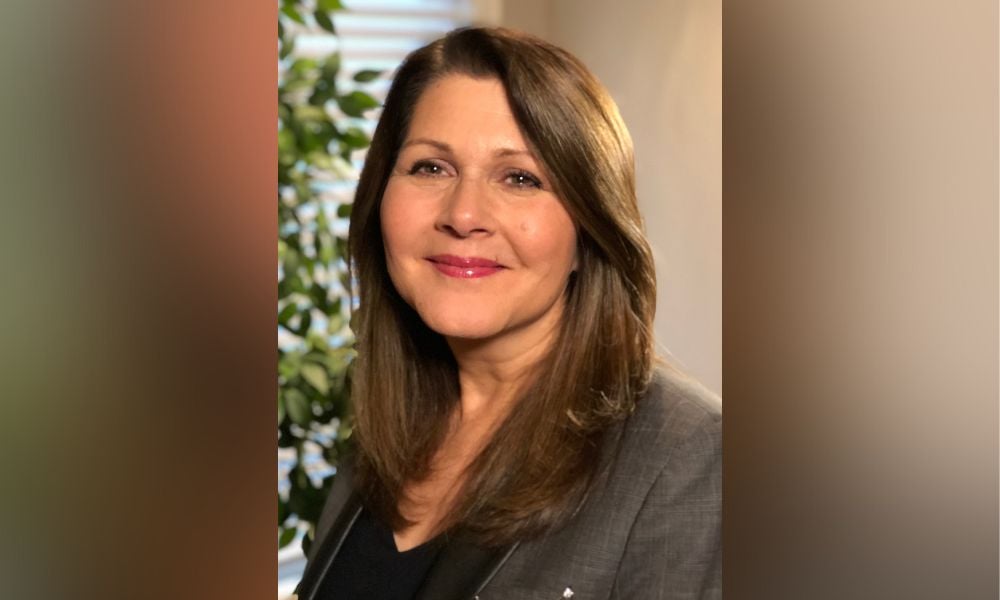 Back in 2013, the Mental Health Commission of Canada's new National Standard for Psychological Health and Safety in the Workplace was unveiled.
It provided a systemic approach to developing a psychologically healthy and safe workplace, including identifying hazards, assessing and controlling risks, growing a culture to promote a healthy, safe workplace and implementing measurement and review systems to ensure sustainability.
More recently, ISO 45003 was introduced by the International Organization for Standardization in 2021, with guidelines for managing psychosocial risk within an occupational health and safety (OH&S) management system.
And with the major upheaval of the pandemic, Canada Life's Workplace Strategies for Mental Health (WSMH) has updated its Guarding Minds at Work program, a tool for employers to effectively assess and address the psychosocial factors known to have an impact on organizational health, the health of individual employees, and the financial bottom line. It was used as a reference for the Canadian standard starting back in 2009.
"We were looking to align it with the [ISO] standard… to make sure that people don't have to choose between them. They'll be aligned," says Mary Ann Baynton, director of collaboration and strategy at WSMH in Toronto.
Heather Stuart, professor in the Department of Public Health Sciences at Queen's University, was in charge of updating Guarding Minds at Work, says Baynton.
Indicators added
With so much changing in the world of work since COVID hit, the time was right for a comprehensive update to the free set of tools and resources.
"Things have changed so much, there's more remote work. So there's new questions in [the program] about the impact of remote or isolated work," says Baynton.
"To understand that, we knew that things are not a direct comparison, we also felt that this was a good time to be able to make these more significant changes, without harming those who have been using this for a decade. The psychosocial factors are still there, so there's the continuity but there's quite a bit of improvement in this version."
Remote and isolated work is new for many people, she says, so those questions are also there to say: 'Is somebody thriving because they're working from home? Or are they struggling?' and how that information, for an employer, can help them to take action."
Survey items in Guarding Minds at Work were aligned with the ISO 45003 but the original psychosocial factors as identified in the Canadian standard have been maintained.
"Importantly, employees are not asked to think about hazards; they're not asked to report on them so that it doesn't increase dissatisfaction," says Baynton, and indicators related to inclusion, stress or trauma were added to the report.
As well, the survey has been shortened by two questions, which will make it a bit easier for employers and workers, she says.
Younger employees are faring much worse when it comes to mental health, found a recent study.
Plan, do, check, act
This effort also aligns with a common method in occupation health and safety: the plan, do, check, act approach, says Baynton.
"Where you look at 'Where are we?' You implement change; you see how that change works. You might measure again, and you do it again. So, continual improvement for occupational health and safety is similar to the continual-improvement approach for psychological health and safety. It's not a one-and-done."
Learning and development have been shown to have a positive effect on employee mental health, found another expert.
In the end, it's always important to look after the mental and physical health of workers, no matter what the stressor is, according to Baynton, who used the example of a company going through a merger that might bring on feelings of anxiety and stress among employees.
"Rather than say, 'Let's do a pysch health and safety strategy while we're going through this merger,' I might say to them: 'I can help get the employees on both companies ready for change. I can help improve the way teams will be integrated with each other, that we can build them up stronger, faster. I can help look at the policies and processes from both organizations, so that we optimize what's best about either of them, and maybe even something better.'"