Retirement planning, debt management most popular offerings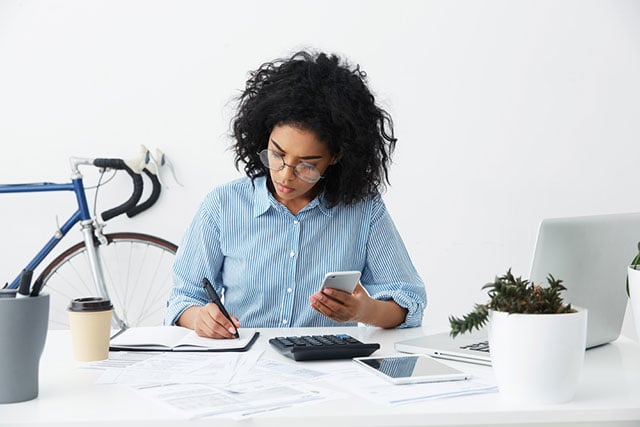 While there's been considerable buzz around the concept of financial wellness, there's still a general lack of understanding about what these programs deliver, both to employers and employees.
And there's no easy way to calculate the return on investment, according to a report by advisory firm Strategic Benefit Services, a subsidiary of the Healthcare Association of New York State.
About 20 per cent of the respondents offer a financial wellness program, while 23 per cent plan to do so in 2018. As to why they don't offer such a program, 50 per cent said they "didn't really think about it" while 22 per cent said they need more resources or need to focus on other priorities.
Seventeen per cent said they see no perceived financial benefit to the organization.
While some financial wellness vendors have done case studies, it's really nebulous and hard to put your finger on solid ROI numbers, said Deborah Collins, investment research analyst at Strategic Benefit Services in Rensselaer, N.Y., adding the numbers can be specific to one organization or the results are too long-term to be convincing.
"There are definitely employers or sponsors who may think, 'What's in it for me? It's so hard to measure, am I going to put dollars towards this if I don't know exactly what the return might be?'" she said.
Another 17 per cent of the 60 U.S. respondents said they would "rather not get involved in employees' personal finances."
But that could be changing, said Collins.
"Perhaps the baby boomers are more apt to be reluctant to have their employer know about their personal lives or their financial stresses, whereas millennials are seeking benefits like that from employers — they want solutions, they want help. And maybe it's just how they grew up — they're more on social media and more apt to be sharing things."
"It could be part of the shift to offering what seems like more big brother-type HR services to employees."
Those employers that do offer a financial wellness program do so "because it is the right thing to do" (4.6 out of five), to improve employee productivity (3.7), to recruit and retain top talent (3.5), to reduce employee absenteeism (3.2), because employees requested it (2.8) and to decrease costs (2.5).
With smaller or non-profit employers, there tends to be more of a paternal outlook towards participants, more of a "moral imperative," she said.
"Once you get to the mega space, the large Fortune 500 companies, then they're going to have the budget to do more financial wellness."
And 77 per cent of those employers that offer a financial wellness program said they have decided to continue with it.
Types of programs
As to employees' top concerns, "managing monthly expenses" came out on top, followed by "paying down loans or debt," "having money for retirement," "having money for emergency expenses" and "having money for education expenses," found Strategic Benefit Services. To that end, retirement planning (86 per cent) is most often part of financial wellness programs, followed by debt management and budgeting (both 68 per cent), and savings and investing (both 64 per cent).
There's been a shift in the industry, said Collins. Previously, there was a lot of education around retirement planning, with people encouraged to defer their spending to save for the future.
"But we haven't really embraced financial wellness from just a basic 'Here's how to have a budget, how to reduce debt.' It's only one aspect of it, saving for retirement. Especially for millennials that have so much college debt, that's a huge growing concern — the paycheque only goes so far."
The most popular format for financial wellness programs is online resources (70 per cent), followed by group sessions (65 per cent), one-on-one meetings (52 per cent), in-person resources (43 per cent), custom training (30 per cent), one-on-one counselling or coaching (26 per cent) and group counselling or coaching (13 per cent).
Most of the vendors in this space offer web-based programs, which are really about streamlining the online interaction to make it easy for people, she said. Some include a hotline or mobile apps, especially in trying to catch new employees so they'll enroll in a plan.
The online quizzes can be really simple and help people prioritize their goals, said Collins.
"The group and educational meetings is the format that has happened previously and it's been just more (about) education, (but) even if someone is up in front of you, you're not really taking action, you're just listening — then you have leave the room and take action, and that's probably where things fail... People listen and then they don't take action."