Many millennials rely on text to report absences — but that can be problematic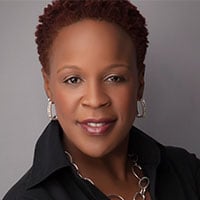 SunTech owner Bob Mitchell had this to say when asked to explain his decision to ban workplace cellphone use: "Productivity, it all comes down to productivity."
Apparently, he's not alone in regarding mobile phones as a drain on employees' attentiveness and ability to perform job-related duties. A whopping 61 per cent of employers said their workers spend too much time making personal phone calls, texting or checking personal emails while on the job, according to a survey of 8,824 business owners by the Canadian Federation of Independent Business released earlier this year.
Bans by companies such as SunTech beg the question: Is the decision to impose a sweeping cellphone prohibition ever the right one, particularly when companies are in a heated battle to attract, engage and retain the very best talent their industries have to offer? The answer likely depends on the type of business in question. What we do know is technology in the workplace is here to stay — and employers will have to learn how to effectively manage its use if they hope to hire top performers.
Of course, many employers object to technology use in the workplace over concerns with productivity or safety. A worker operating heavy machinery who shifts her eyes to check a text message could injure herself or someone else, just as a factory employee who spends most of his day answering personal calls will be less likely to achieve daily production quotas.
But in the knowledge economy sector — such as high tech, marketing-communications or professional services — banning workplace cellphone use is a virtual non-starter.
In fact, many organizations in these fields encourage employees to use their phones to communicate, post to social media or collaborate if doing so helps them be more creative, innovative and, yes, productive.
Many progressive organizations are using technology to their benefit. They want employees to communicate and help build their brand both amongst target clients and potential new hires. It's fair to say these organizations would likely be unable to attract the right talent if they dared to bar employees from using their favourite mobile tech toys.
Employment policies
Now, many employers that need to attract dynamic and highly-skilled employees, particularly in competitive industries, may feel as if their hands are tied when it comes to controlling workplace cellphone use. Not so. By implementing comprehensive employment policies that set clear and reasonable guidelines around mobile device usage, organizations can define how employees use smartphones while at work.
In fact, every employee policy manual should include clauses defining appropriate use of cellphones in the workplace, particularly covering practices that often pose challenges to employers.
The first potentially problematic practice is texting for attendance management. Many employees, particularly those in the millennial cohort, prefer to use text messages to communicate with their employers. The upside is it creates a virtual paper trail to document conversations.
However, texting etiquette is far less formal when compared to other forms of electronic communication such as email. As such, employers may face issues around message content. Specifically, the content of text communications may be unclear. A supervisor's written reply (or even its tone) could be misunderstood due to the inherent brevity of text-based communications. This creates the potential for miscommunication and misunderstandings between employers and employees.
An equally daunting challenge is network reliability. Employers may not receive text messages sent by employees due to poor reception issues in certain buildings or areas. Also, an employer may not check her phone at certain times, particularly during work hours. That opens the possibility of missed communications that result in staffing shortages or productivity issues.
In addition, some employees may be in the habit of deleting text messages, or phones can be lost or damaged — again increasing the risk of missed communications. Some employees might also use texting apps such as Signal, rather than their smartphone's native text messaging platform. Updates or other changes to the app could result in deleted or missed messages.
Then there's the fact that certain types of employment are simply not conducive to regular cellphone communication. For example, a busy plant manager who is supervising employees on the floor of a factory won't be able to regularly check a cellphone and may not be aware that employees will be late or absent if they've communicated an attendance issue via text message.
So, what's an employer to do when banning cellphone use or allowing unrestricted usage are equally unpalatable options? The answer is to take a proactive approach and put thoughtful policies and protocols in place with regards to technology use in the workplace.
Those policies need to be reflective of the organization's employer brand and workplace culture, while also being mindful of core labour and employment law regulations and best practices.
Policies should disclose expectations about the privacy of electronic communications on devices owned by the employer. In cases where employees are allowed to use their own devices on the job, organizations should set clear policies around appropriate usage in the workplace, with an emphasis on restricting activities that could potentially harm their brand or bottom line.
Technology is constantly changing. Text-based forms of communication, while still immensely popular, will probably be passé in the near future. As video-based messaging platforms such as SnapChat, FaceTime, Facebook Messenger and Skype continue to gain traction, there will soon be a day when employees call in sick with a video message. Policies should not only reflect today's tools, but include forward-thinking clauses that anticipate and regulate the use of next-generation devices and apps.
In the meantime, it's important for employers to recognize both the challenges and opportunities posed by mobile device usage — and make the right call as to how these tools should be used by employees.
Laura Williams is the principal at Williams HR Law Professional in Markham, Ont. She can be reached at (905) 205-0496, [email protected] or visit www.williamshrlaw.com for more information.