What happens if someone leaves the office and refuses to perform their duties?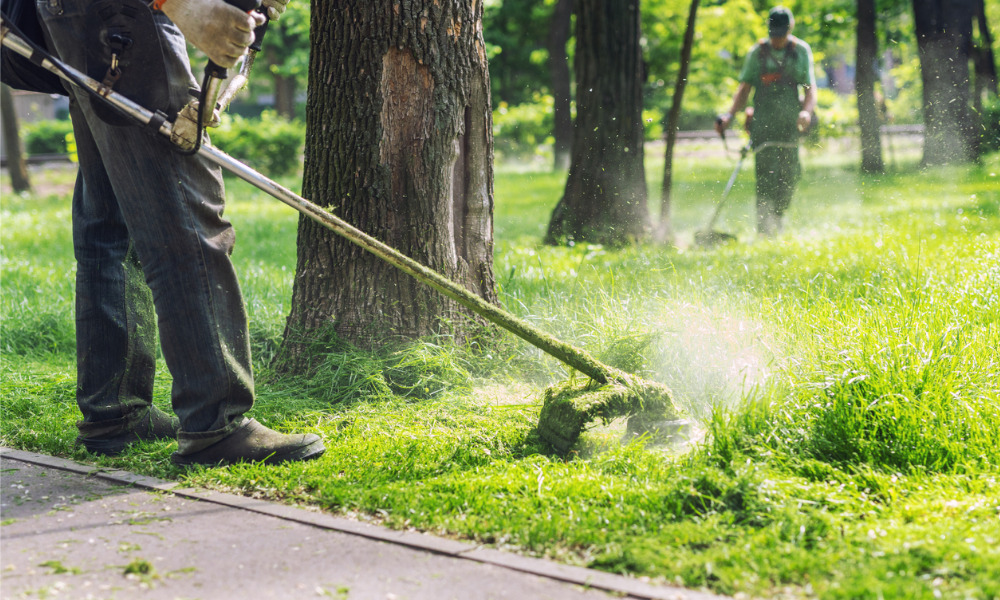 Imagine this scenario: Your office manager refuses to return to work until their demands are met. One of the demands is that they have full authority to schedule employees' hours without alteration by management. You are unwilling to meet their demands, and they do not return to work. Is that a dismissal, resignation, or something else?
The Ontario Superior Court recently held that in that scenario, the employee repudiated the contract.
Facts
In Anderson v Total Instant Lawns Ltd., Karen Anderson was employed by Total Instant Lawns as an office manager. In her role, she was required to record employees' hours of work and prepare the payroll and cheques for approval by management. Her husband, Jason Valley, worked for the employer on a temporary basis.
Anderson alleged abusive behaviour from management. According to her, Jacob Kwiatkowski, the CEO and co-owner of the company, asked her to provide the payroll records as he had noticed discrepancies. When she went into his office to pick up the payroll cheques the next day, which was the day that her husband's last cheque was to be issued, she noticed that Kwiatkowski had not signed it.
Anderson texted Kwiatkowski about the unsigned cheque and he noted there was an issue with the hours listed for Valley.
Anderson responded: "I've clocked hours as I've gotten them. I'm not happy about this Jacob. It's not fair and it's not ethical. In all honesty, I'm ready to leave and return when Jason has the pay owed to him."
Kwiatkowski and Anderson had two subsequent conversations, but nothing was resolved. While he was adamant that Valley's hours were overstated, she insisted that she had correctly recorded his hours. She reiterated that she would not return to work unless he was paid in full.
Anderson walked out of the office. The parties had different positions on this: she stated that she intended to return to work the following Monday and left for the day as she had a headache, while he noted he was unsure whether she intended to return and that she took all her belongings with her. Another employee testified that Anderson had returned the office keys and told that employee she was fired.
On that night, there was a meeting at Anderson's home with most of the company's employees, including Anderson and her husband. They prepared and signed a document titled "Strike Notice", indicating their refusal to work unless their demands were met, including Anderson being offered her previous position, Valley being paid in full, and Anderson having the authority to schedule employees' hours without alteration by management (which she did not have authority to do before).

The company then barred Anderson from visiting or entering its facilities or accessing its computers or online accounts.
Anderson brought an action for wrongful dismissal. The employer denied that she was dismissed and counterclaimed for breach of contract (wrongful resignation).
Analysis
The court held that Anderson had repudiated the contract and there was no wrongful dismissal. The test for repudiation of an employment contract is:
"Whether an employer is justified in terminating the employment relationship based on repudiation requires an assessment of the context of the employee's refusal, in order to determine whether the employee refused to perform an essential condition of the employment contract or whether the refusal to perform job responsibilities was directly incompatible with his or her obligations to the employer."
Here, the evidence showed that Anderson had no intention of returning to work unless certain conditions were met. One of her duties was to keep track of all employees' hours and prepare payroll, and Kwiatkowski was responsible for reviewing those records and signing the paycheques. The Court found that in failing to keep Valley's hours and refusing to provide Kwiatkowski with any record of his hours, she was refusing to perform her duties. Accordingly, the Court found that she had repudiated the contract.

In particular, the Court stated: "This behaviour constituted an attempt on Ms. Anderson's part to make significant changes to her duties as outlined in her employment contract and it was incompatible with her continued employment."
The Court also dismissed Anderson's counterclaim for wrongful resignation. The Court found that she had not resigned, since there was no "clear and unequivocal" resignation and the employer failed to show it suffered losses.
Key takeaways
This decision confirms that where an employee leaves work, refuses to perform their essential duties, and demands unilateral and substantial changes before they return, a court is likely to find a repudiation of the contract.
If you are an employer, you are probably breathing a sigh of relief. Even so, employers should be mindful that every case is different and will be based on its particular facts. It is also critical that all matters be properly documented. We strongly recommend seeking legal advice before doing something (or failing to do something) that could impact your rights and obligations.