Employers should be very cautious about trying to help individuals by including false information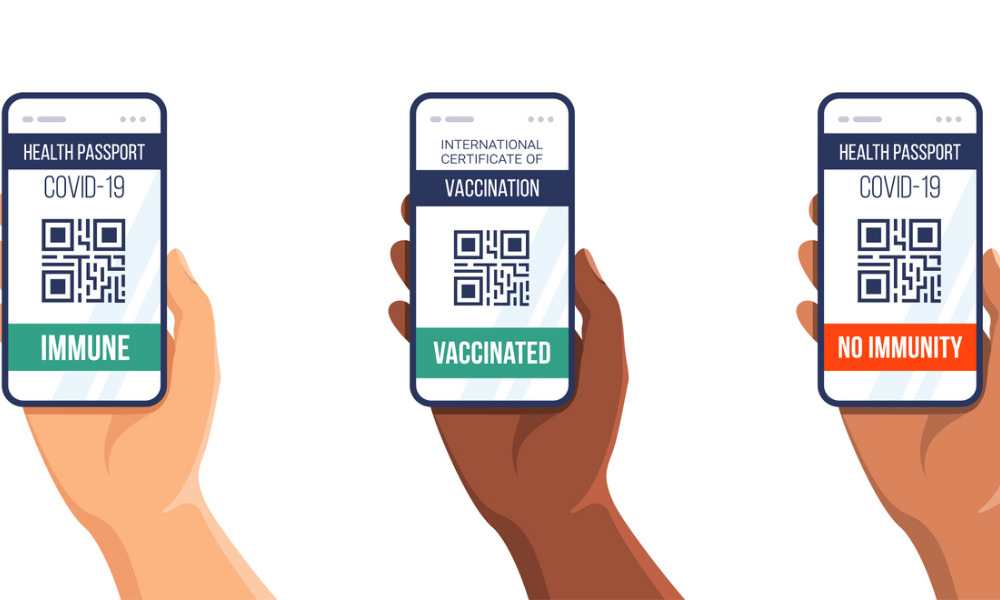 "What code should we put on the Record of Employment?" That seems to be the perennial question whenever someone's employment ends, and it has only gotten more confusing during the pandemic.
The latest twist is what to do if someone's job ends because they refuse to be vaccinated.
By way of background, a Record of Employment (ROE) must be issued by an employer whenever there is an interruption in someone's earnings. While we generally assume that means that the employee has either resigned or been dismissed, it can also occur if they go on a leave of absence or a temporary layoff.
Furthermore, sometimes it seems like a ROE should be issued but it is not necessary; for example, if someone has been on a leave of absence without any earnings and their employment then comes to an end, there is no need to issue a ROE since there was no new interruption of earnings.
ROEs and EI benefits
The ROE is only relevant for purposes of establishing whether the individual is entitled to employment insurance (EI) benefits. Service Canada is tasked with assessing whether an individual is entitled to benefits if they apply for them, and the first thing they will do is check the ROE.
Essentially, if an employee resigns or is dismissed as a result of willful misconduct, then they will not be entitled to EI benefits. If they are dismissed without cause or fall within some other category, then they should receive benefits, assuming that they meet all other criteria such as the required number of insurable hours of work.
Block 16 of the ROE is used to indicate the reason for issuing the record. Unfortunately, the codes are not as intuitive as they could be. While we talk about dismissal with or without cause, you will not see codes that reference those terms. Rather, there is "dismissal'' but nothing to indicate if that dismissal was with or without cause, and there is no other obvious option.
If the employer selects dismissal, then there is a presumption that the dismissal was for cause. Generally speaking, if the employer indicates dismissal, they should expect to receive a telephone call from a Service Canada representative, who will inquire into the circumstances of the termination. If that telephone call suggests that the dismissal was for cause, then the representative will subsequently contact the former employee and get their side of the story. They will then make a decision as to whether the employee should receive benefits or not.
If the employer selects "other", then they should include some detail. We usually recommend that employers who are implementing a dismissal without cause use that code and then indicate the reason, such as reorganization. Relatively recently, the set of available codes was revised and one was added for circumstances where there is a shortage of work.
New guidelines for ROEs
In light of all the circumstances in which individuals are seeking EI benefits as a result of the COVID-19 pandemic, Employment and Social Development Canada (ESDC) issued guidance for employers completing ROEs. This is particularly relevant in the context of mandatory vaccination policies and the loss of employment that can result.
So here are a few scenarios:
If the employee refuses to be vaccinated and therefore does not report to work, it is effectively a resignation and the employer should use code E (Quit).
If the individual refuses to be vaccinated and is placed on a leave of absence, code N (Leave of Absence) is the right one.
If the employee is dismissed for their refusal to be vaccinated, the ESDC has indicated that code M (Dismissal) is to be used. As mentioned above, that is likely to lead to a telephone call in which the circumstances will be discussed.
In the latter case, according to ESDC, they will assess whether:
the employer adopted and clearly communicated a mandatory COVID-19 vaccination policy to all employees
the employer clearly indicated the fact that failure to comply with the policy would result in termination
the application of the policy to the employee was reasonable within the workplace context
there were any applicable exemptions for refusing to comply with the policy (such as a medical or religious exemption under human rights legislation).
One thing that employers should be very cautious about is trying to help the individual by including information that it knows to be false. For example, if they dismiss an employee for cause but indicate that the reason for insurance was a shortage of work, that can undermine their legal position if there is a wrongful dismissal claim and they try to defend on the basis of just cause.