Employers should be mindful of ESA requirements to avoid unnecessarily liability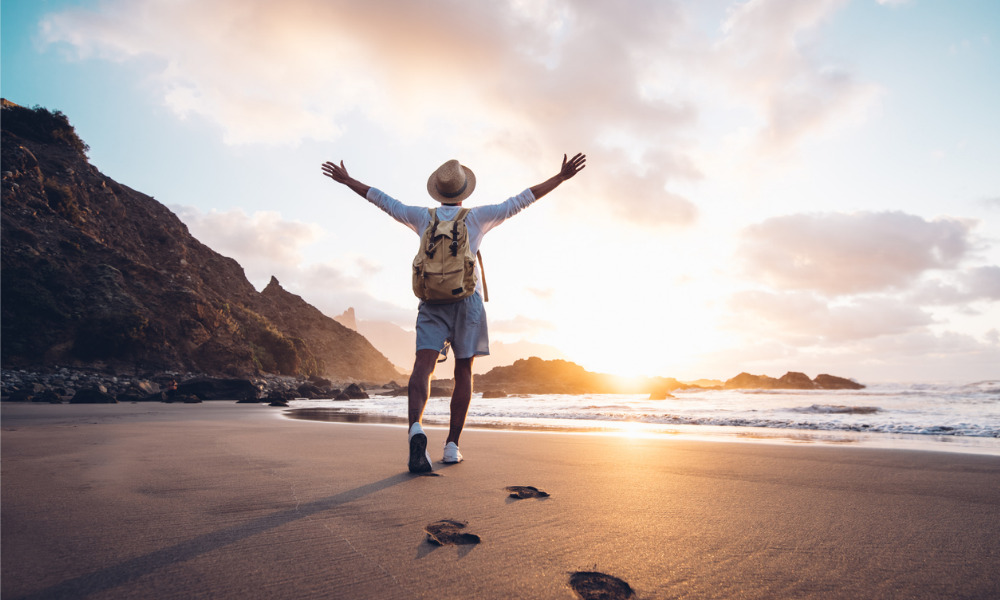 When you hear the word "vacation", what's the first thing that comes to mind? Rest and relaxation?
Well, for many employers, the word vacation leads to anxiety. And, frankly, lots of confusion.
Why? Because they cannot wrap their heads around the concept of vacation time and vacation pay.
Although they are interrelated, they are two separate concepts.
The purpose of this post is to clarify the main confusion relating to vacation time and vacation pay, so employers can rest assured.
Background
Employees in Ontario who are covered by the Employment Standards Act, 2000 (ESA) are entitled, at minimum, to two weeks of vacation time after each 12-month vacation entitlement year. After five years of employment, that entitlement increases to three weeks.
Vacation pay is based on two per cent of the gross wages earned in the vacation entitlement year for each week of vacation.
These are simply the bare minimum requirements under the ESA and an employment contract or policy may provide a greater right or benefit to the employee, in which case the greater right or benefit would apply.
So what is the difference between vacation time and vacation pay?
Vacation time
Vacation time is earned after each vacation entitlement year, whether it is a calendar year or an alternative year. For example, if the employee is new, they will start earning vacation time pursuant to the ESA once they have completed one year of service. However, the employer may allow the employee to take vacation time before it is accrued, and that can be written into the contract or policy.
Employers are responsible for making sure an employee takes their statutory minimum vacation time. Let's say you have a use-it-or-lose-it policy in the workplace and employees receive four weeks of vacation. Technically, you cannot impose "use it or lose it" for the statutory minimum vacation time of two or three weeks; the minimum vacation time must be taken by the employee within 10 months following the vacation entitlement year.
That said, any vacation time beyond the statutory vacation time can be lost if the employee does not take it within the time stipulated in the contract or policy. So for a new employee, you must ensure they take the two weeks of statutory minimum vacation time, and can impose a use-it-or-lose-it-policy for the additional two weeks beyond the ESA requirement.
You can also require the employee to take vacation at a certain time during their vacation entitlement year, although it seems counterintuitive. After all, isn't vacation supposed to be for the employee's benefit? Yes, but some employers may be incentivized to make it next to impossible for employees to take their allotted vacation time, which is why these minimum requirements exist. As an employer, even if your employee does not "want" to take their minimum vacation time, you have to ensure that they do.
Vacation pay
When it comes to vacation pay, it is earned on each paycheque as the employee earns their wages, whether they are paid by the hour, salary or commission. In fact, one of the common costly mistakes employers make is to assume they do not have to pay vacation pay on an employee's commissions.
Employees are entitled to the following vacation pay, at a minimum, under the ESA:
four per cent of the gross wages earned, for employees with less than five years of service or
six per cent of the gross wages earned, for employees with five or more years of service.
That said, employers can choose when to provide vacation pay to employees:
in a lump sum prior to the employee taking vacation time
on each paycheque, if the employee agrees in writing or
simply providing paid vacation time and continuing an employee's salary while they take vacation, if the employee agrees in writing.
When employment ends, employees are entitled to all accrued and unpaid vacation pay, through to the end of the applicable statutory notice period.
Interaction with leaves
Somewhat counterintuitively, vacation time accrues while an employee is on an approved leave of absence. In other words, vacation time accrues during both active and inactive service.
Typically, when an employee is on a leave, the employer will require the employee to take their accrued vacation time at the end of the leave and prior to returning to work. If the vacation time is normally taken as unpaid, then the employer does not have to pay the employee as the employee did not earn wages since they were not working.
However, if the vacation time is normally taken as paid, then the employee's salary should continue during the vacation.
Conclusion
It is important for employers to be mindful of the ESA requirements and provide employees with what they are entitled to. Vacation time and vacation pay are no exception. Otherwise, employers can be exposed to unneccessary liability, and be on the hook to pay thousands of dollars in unpaid wages.
If the concepts of vacation time and vacation pay seem complicated, know that you are not alone. Yet, it is not an excuse for not fulfilling your legal obligations. So understand what it means, comply with the ESA, and rest assured.